50 UNIQUE Boy Names Starting with "C"
"C" baby names sound a bit vintage, don't they? You can give your baby boy a bit of special glamour. Make him feel even more special with one of these unique baby boy names.
You may like a short name like Cory or Cane. There are also some ancient-sounding names that are still cool, such as Cassian, Castor or Constantine.
C names sound especially good in combination with the letter "L", for example, Carlisle, Callum, Cullen, and Collins.
Find your next favorite baby boy's name in the list or in the Baby names app.

---
More Unique Baby Names:
---


---
Boy Names Starting with C:
1. Cadence – "rhythm"
2. Cadmian – "from the east"
3. Caeden – "spirit of battle"
4. Cailan – "victory of people"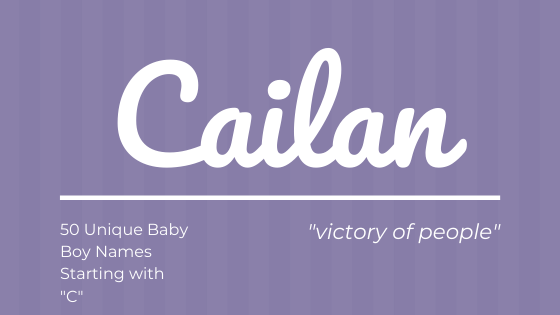 5. Caine – "son of the fighter"
6. Calem – "dove"
7. Callum – "dove"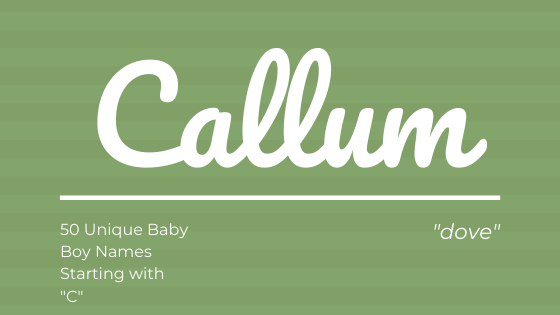 8. Camren  – "crooked nose"
9. Cane – "spear"
10. Carden – "thistle"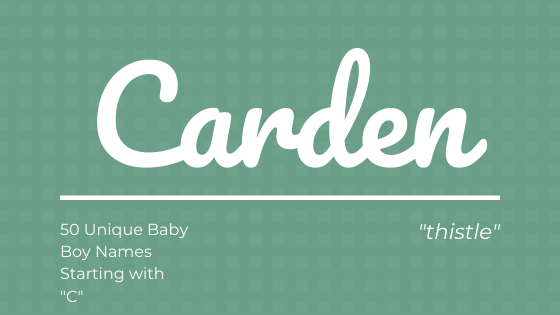 11. Carey – "black"
12. Carlisle – "from the stronghold"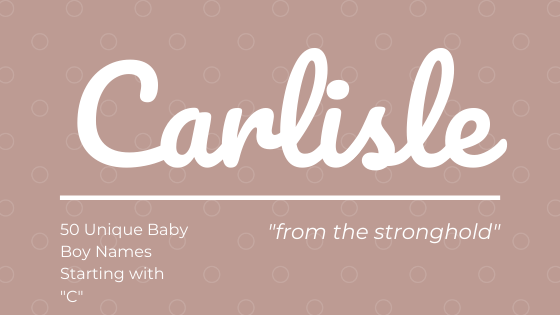 13. Carmichael – "fort of Michael"
14. Carsten – "follower of Christ"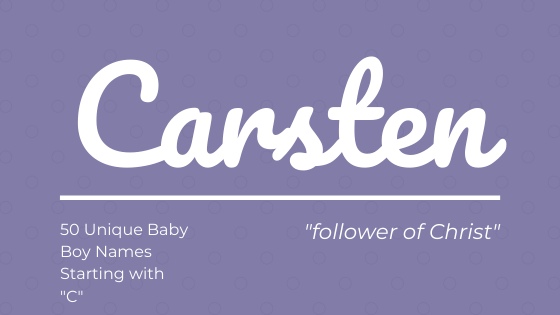 15. Carston – "follower of Christ"
16. Caspian – "of the Caspian sea"
17. Cassian – "hollow"
18. Castiel – "shield of God"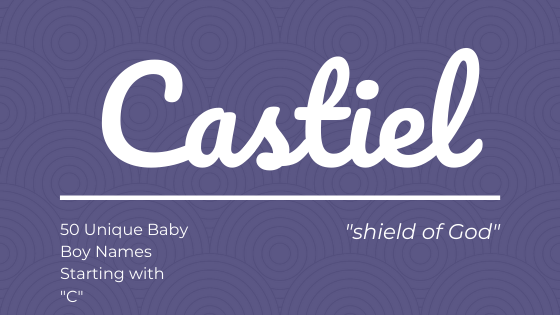 19. Castor – "to shine"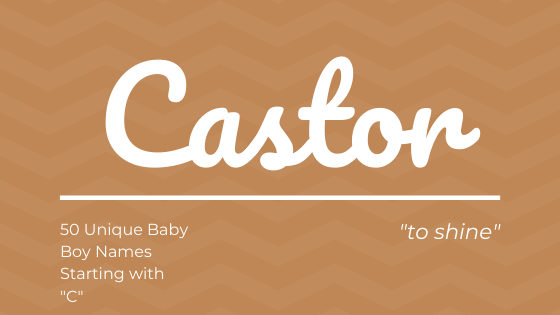 20. Cavin – "beautiful at birth"
21. Cedric – "bounty"
22. Chadwick – "dairy farm"
23. Chasen – "to hunt"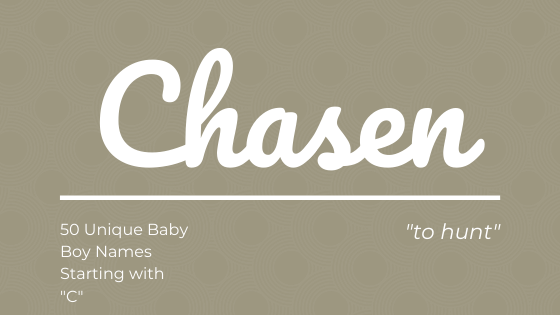 24. Chuck – "free man"
25. Cinna – Latin family name
26. Clarence – "bright"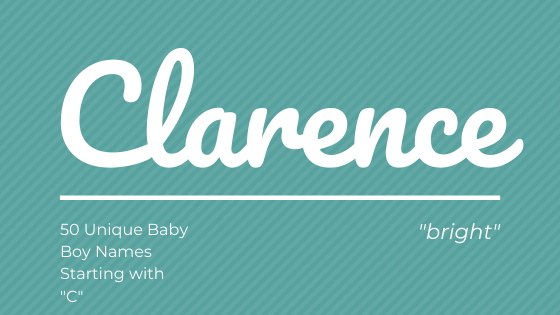 27. Clark – "man of learning"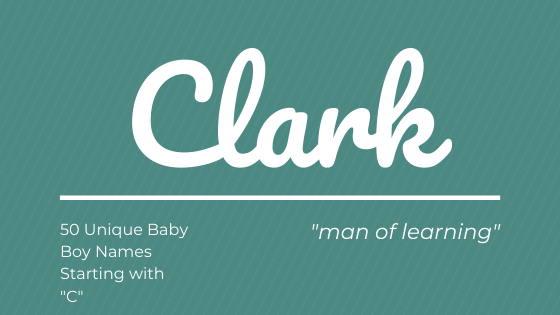 28. Claude – "lame"
29. Claus – "victory of the people"
30. Clinton – "of the town on the banks of the river"
31. Clive – "man living near a high cliff"
32. Cloyd – "of a Scottish river"
33. Colden – "dark valley"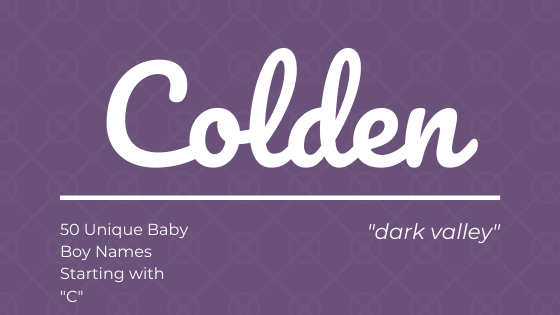 34. Collins – "pup"
35. Colt – "young horse"
36. Conan – "little wolf"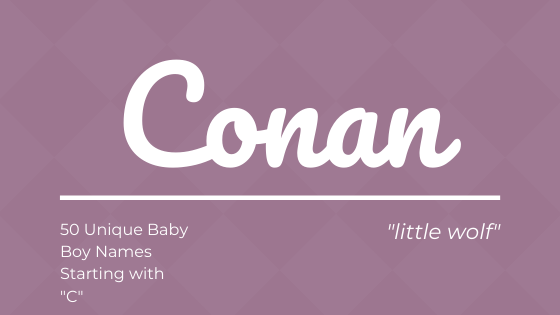 37. Conor – "lover of wolfs"
38. Constantine – "steadfast"
39. Corbyn – "crow"
40. Cormack – "charioteer"
41. Cornell – "cornucopia"
42. Corvin – "crow"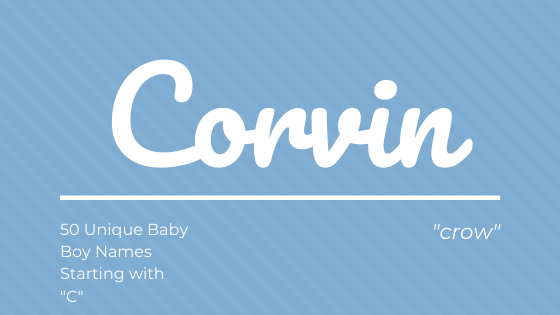 43. Cory – "from the hollow"
44. Costin – "steadfast"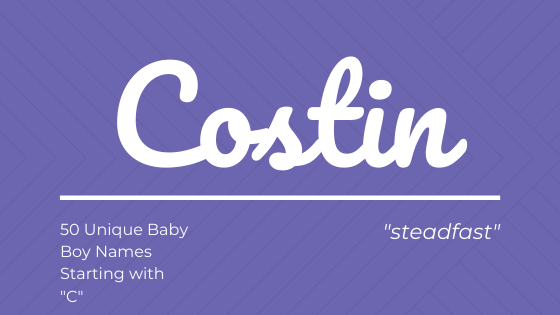 45. Crane – "the bird crane"
46. Cray – "pure"
47. Cullen – "holly tree"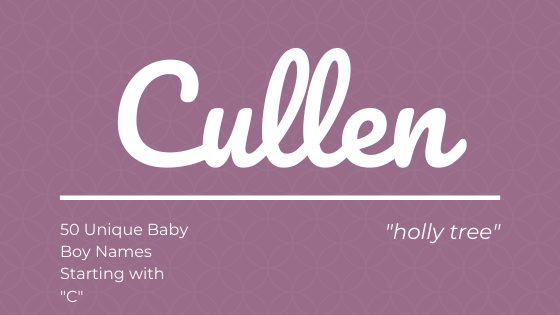 48. Curtiss – "polite"
49. Cyan – "greenish blue color"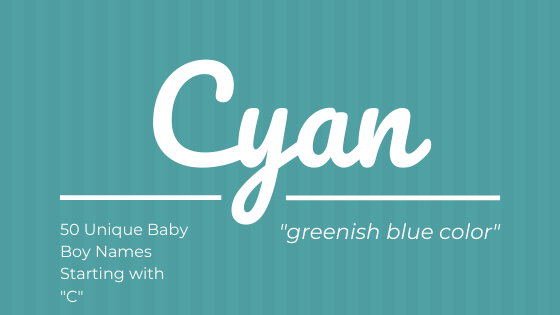 50. Cyrus – "lord"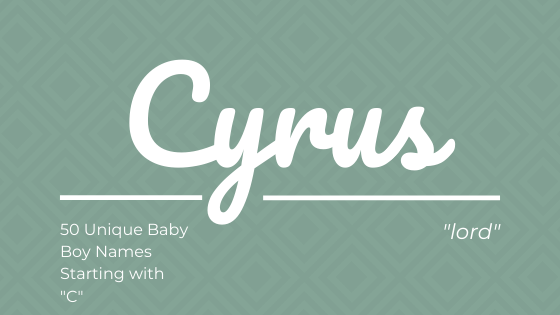 ---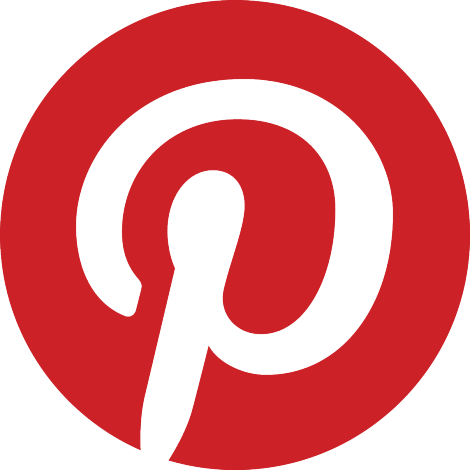 Save "Unique Boy Names That Start with C" to your Pinterest board: