Most Popular Baby Names for 2022
Choosing a name for your baby-to-be is one of the most important decisions you'll make during your pregnancy. Should you select a classic name that will stand the test of time, possibly one that's remained in your family for generations? Or, should you opt for a name that's more modern and unique?
The prediction of the most popular baby names for 2022 is here – and you might find yourself surprised.
We have decided to prepare for you a list of names for boys and girls, which are going to be famous in 2022!
Name experts Nameberry say the pandemic has had a big influence on the top baby name trends because it has "highlighted our need for escapism and adventure, but also for stability and connection."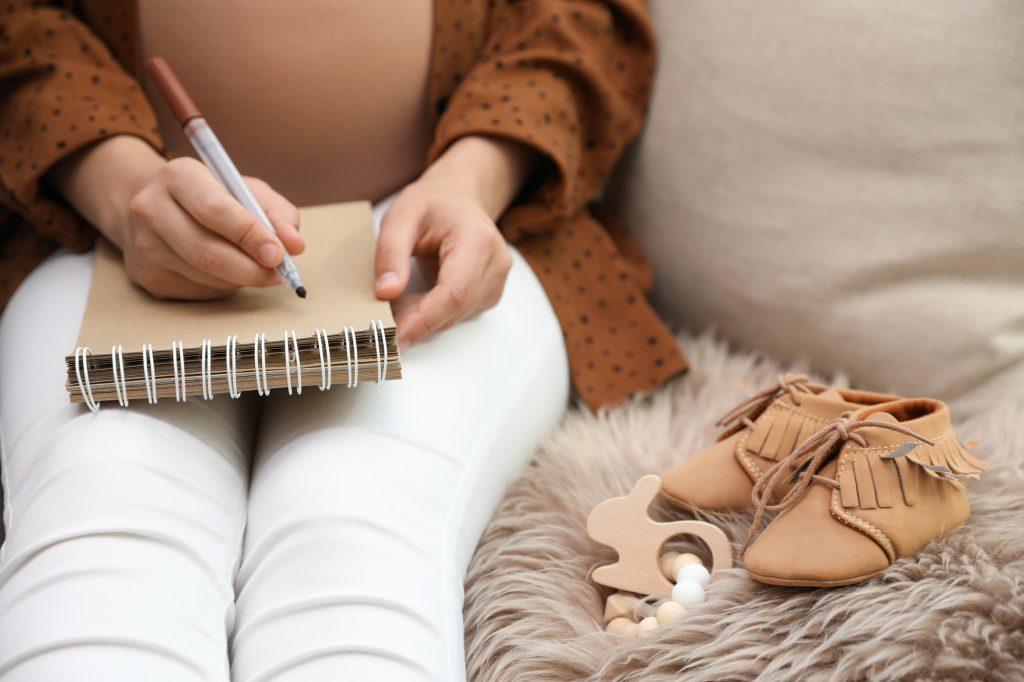 Retro Nostalgia Names
Along with knitted sweater vests and bell-bottoms, turning to nature, travel and entertainment, the old classic names are returning. The retro baby names on the rise will follow suit, conjuring up images of simpler, sunnier, more stable times – the idealized 1950s life.
Here are some of the sweetest and sunniest vintage nostalgia baby names.
❤️Betty
💙Bobby
❤️Constance
❤️Etta
💙Frank
❤️Goldie
🤍Gene
💙Gus
💙Hank
🤍Louie
🤍Mae
💙Ned
🤍Nellie
❤️Polly
💙Ralph
💙Ray
❤️Sally
❤️Susie
💙Victor
💙Vincent

Nature Names
After a long period of closure and confinement, we're all dreaming about the perfect getaway – whatever that looks like for you.
Trending nature names for 2022 will evoke wild, rugged, expansive landscapes – think Prairie, Dune, Ridge and Sequoia.
Here are some of the coolest escapist nature names for 2022 babies.
❤️Bali
❤️Banyan
💙Bay
❤️Capri
💙Coast
🤍Dune
🤍Forest
❤️Horizon
❤️Koa
🤍Lotus
❤️Meridian
🤍Ocean
💙Palmer
❤️Prairie
🤍Reef
💙Ridge
❤️Sequoia
❤️Taiga
💙Woods
🤍Zephyr
Playful Baby Names
The new parents of 2022 will be drawn to light, bright, playful baby names with a strong element of fun. Fashion-forward celebrity parents have already started to skip the formal name entirely, opting to put sweet, whimsical terms of endearment like Buddy, Honey, Lucky and even Baby straight onto the birth certificate.
Here are some of the too light, bright, playful baby names we'll be seeing in 2022.
❤️Baby
💙Bear
❤️Bee
❤️Birdie
💙Buddy
❤️Coco
💙Cricket
🤍Dovie
❤️Gigi
❤️Honey
🤍Lucky
❤️Lulu
🤍Moxie
🤍Ozzy
💙Pixie
💙Rocky
💙Sonny
💙Teddy
❤️Trixie
💙Ziggy
Baby Names Alphabetically
The biggest Netflix original series of 2020, Bridgerton, turned our ideas about Regency England, and it's vintage names, upside down. The Bridgerton-inspired baby name trend for surprising antique names is sure to heat up when the show returns for a second season in 2022!
Uncommon character names we expect to climb include Anthony, Benedict, Daphne and Eloise.
Below are the most iconic Bridgerton siblings' names.
💙Anthony
💙Benedict
💙Colin
❤️Daphne
❤️Eloise
❤️Francesca
💙Gregory
❤️Hyacinth
Nonbinary Names
Society's increasing openness to gender fluidity as a concept and an identity. A lot of parents starting to search for nonbinary names. With gender fluidity coming to the forefront, thanks to celebrities like Demi Lovato, more parents are deliberately picking nonbinary names that can work for their child, no matter how they identify.
Here are some of the best nonbinary names we expect to hear more often in 2022.
🤍Morgan
🤍Finley
🤍Riley
🤍Jessie
🤍Jaime
🤍Kendall
🤍Skyler
🤍Frankie
🤍Quinn
🤍Harley
🤍Peyton
🤍Robbie
🤍Sidney
🤍Tommie
🤍Ashley
🤍Carter
🤍Adrian
🤍Clarke
🤍Jackie
🤍Logan
🤍Mickey
🤍Nicky
🤍Parker
🤍Mick
🤍Tyler
Spirit and Soul Names
Baby names in 2022 will continue to reflect parents' hopes, dreams and aspirations for their children, born into a time of uncertainty and change. Spirit and soul names are powerful and evocative, drawing on ancient myth and diverse religious traditions – but with a thoroughly modern twist.
Here, some of the spirit and soul baby names that will appeal to parents in 2022.
❤️Alma
💙Amenadiel
❤️Brave
💙Creed
❤️Dream
🤍Galilee
❤️Irie
💙Jericho
💙Kali
❤️Promise
🤍Revere
💙Righteous
❤️Rishi
💙Soul
❤️True
❤️Veda
Other beautiful baby names: