Exclusive Discount Alert: 50% OFF the Annie Baby Monitor
Published by

Dominika

Created:
28. 6. 2022
Updated:
26. 5. 2023
We are celebrating parenthood in all its forms with a sale on the iOS device designed to give parents peace of mind.
Use the discount code: CRAZYWEEK in Annie baby monitor app and you get 50% off the world's favorite baby monitor. Valid until June 5, 2023.
What Do You Get With Annie's Discount Code?
YEARLY PLAN
59,99 USD per year
29,99 USD per year*
*Until you cancel the subscription yourself.
WEEKLY PLAN
5,99 USD per week
2,49 USD per week*
*Until you cancel the subscription yourself.
Video Tutorial
Watch our tutorial to learn how to enter the discount code correctly.
What Makes Annie Baby Monitor App One of the Best?
Annie helps parents like you to keep an eye on their precious baby. Watch, hear, and soothe your baby with Annie baby monitor app.
Monitoring Day and Night
Watch over your baby with constant audio and video transmission. Annie baby monitor allows enhances the visibility when it's too low, and provides you with a flashlight for additional enhancement.
No Hardware Cameras Needed
Breathe a new life into a spare phone, tablet, or computer you have at home. With Annie, there's no need for purchasing hardware cameras or baby monitors, as you already have everything you need to monitor your baby.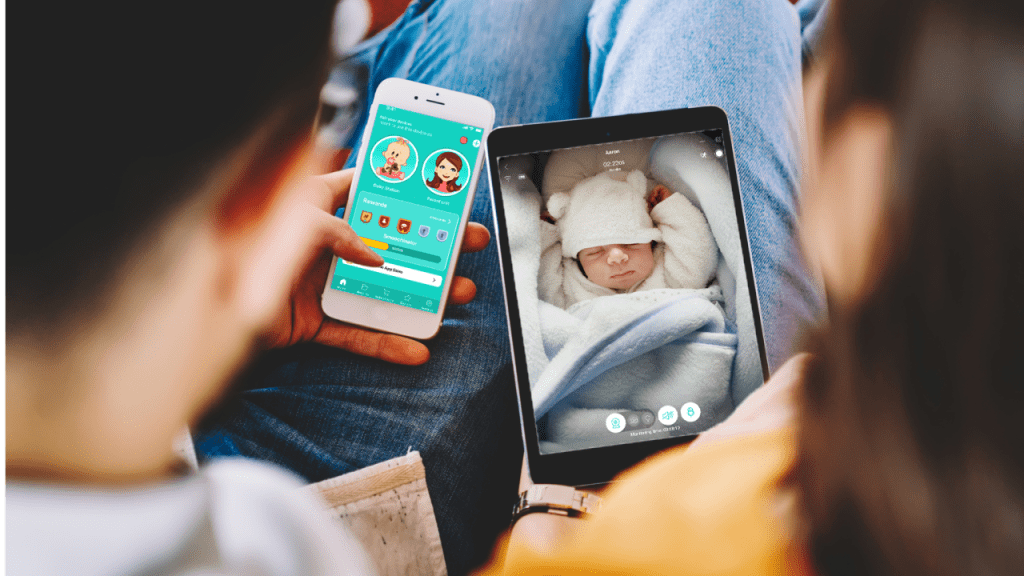 Baby Monitor Always at Hand
You can try Annie for free with limited features. Choose a plan that's right for you and access all features like unlimited video monitoring, video recording, lullabies, or replayable audio history.
Travel-Friendly Baby Monitor
Annie is a must-have for any parent when traveling with the baby. With no need to carry hardware baby monitors, Annie makes traveling so much easier. Annie provides you with unlimited range and works where other baby monitors fail with WiFi and mobile data.
💡TIP: Check out all Annie's features
What Parents are Saying About Annie
A+ in every aspect. Well done!
Works great! Love it! Originally purchased when in a pinch late at night as a security cam to protect $15k of toys, tools and equipment in an unattached garage at my home after I happened to interrupt some thieves breaking in. Liked it so much I bought a year of service and it's notified me handful of times to potential thieves trying to take my stuff (extremely high crime area). Also have used to give me advanced notification for when expected (or unexpected) visitors arrive. Used frequently for almost a year now w/ only a minor issue and to remedy the situation I had to close app on both devices and relaunch (which may not have been the app and could be the connection with the internet provider, cell provider or the old iPhone SE or the brand new latest iPhone I was using). Highly recommend!
– AaronsAlia
---
Oh, this is something
We are budget-conscious parents, we were thrilled to try using an old smartphone as a baby monitor instead of paying big bucks for a new device. Annie Baby monitor is incredible! We love seeing our baby girl on the video – I check it each night before bed. The app's ability to sensitize sound and let you even replay previous sounds at the touch of a button is so helpful for seeing if she was crying or just sneezing or rustling, etc. It's great you can have it in multiple phones and even check it when you're on a different wireless network; my husband and I love to check in on her! Truly a lifesaver app; we've recommended it to many other new parent friends!
– Hannah Shelley
---
Great not only for vacation
So, we went on this great vacation to one special, beautiful place in France. Me, my husband and our 5 month old daughter.
And we just needed to have some alone time, only for us. We are tired parents all the time, we really deserve some rest and fun. You know, just breathe and lay down, watch some stupid series, eat something delicius. But I forget my baby monitor at home, as always. I thought that everything was ruined.
Then we found this app and tried it, and it worked for us so well! It was really easy to set up. I was very surprised, how practical this app is. What a relief!!
Now, finally, I can have my deserved rest and be sure to keep my baby safe and sound.
And yes, I can always have one eye on my little precious one and keep my glass of "water" safe and sound, when we "netflix and chill". We will definitely use this regularly. If only I knew about this app before I bought that expensive baby monitor, that I don't need anymore. I have to thank a lot for this app, Annie Baby Monitor made me feel like a person again.
– SilvaC.555
💡TIP: More reviews
More about Annie Baby Monitor: