Games for Toddlers
Published by

Dominika

Created:
23. 9. 2021
Updated:
23. 9. 2021



They climb, jump and they are interested in everything. Life with a toddler is, on the one hand, a lot of fun, because the child finally begins to perceive the world around and becomes curious.
But sometimes children's curiosity is more dangerous than it may seem. Just a moment of inattention and your little one can feed by the dog food somewhere in the corner. So you need to be constantly alert.
But you could develop your toddler's energy and curiosity even more. In the future, it will be useful for your child, for example, when he/she is about to start kindergarten.
Thanks to our games, your toddler will become sharper, learn a lot of new things and develop.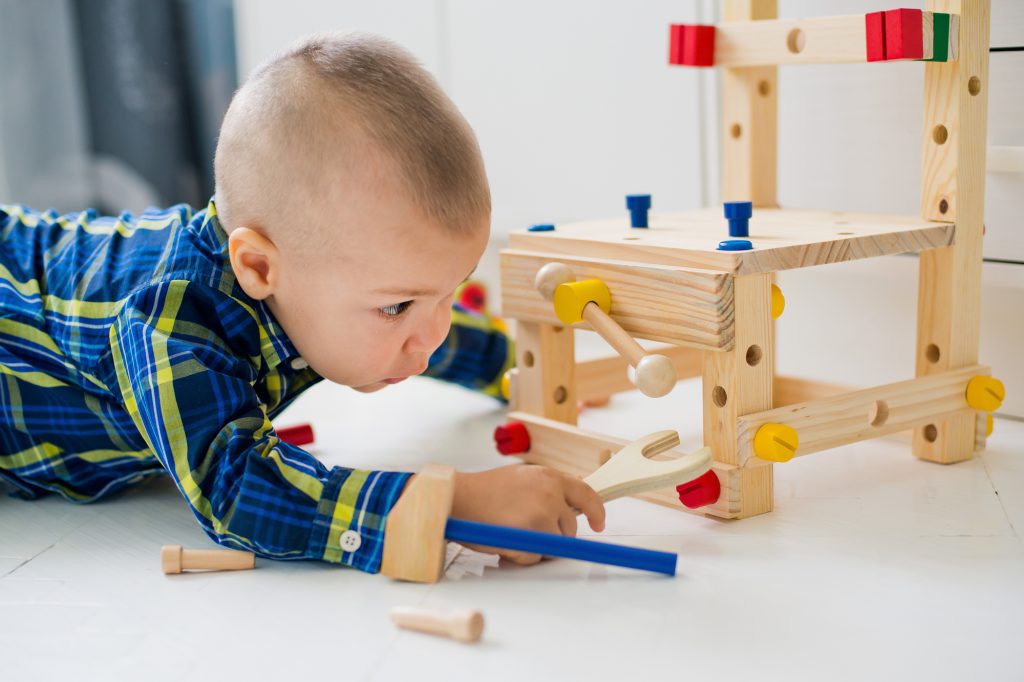 Play With Pictures
The simplest and cheapest form of development. Try to print pictures, for example, animals from the Internet. At this age, it is good to make sure that the pictures are colorful, otherwise, your child will not be interested in them.
If you have already learned animals with your child, you can practice it thanks to the pictures. Carefully show the child each picture, tell them what kind of animal it is or what sound it makes. Start with the sound, then with the names of the animals, and at the end, you can add colors.
Nursery Rhymes 
Every mother will probably identify with this point. The constantly recurring songs, which you sing yourself in the shower, sound daily throughout the apartment. If you try to turn them down, at least for a while, it won't work, because the baby will start hysterically crying.
However, even these songs have the purpose of helping with the development. Try to get only the good out of that annoying music. Focus on what your little one is interested in – cars, dolls, animals, flowers or anything else.
You will not make a mistake, especially with the classic rhymes.
Board Books
Keeping a toddler calm and one thing is often difficult. But when you give your child something that interests him, you don't have to worry about running away to another activity.
If you want something special that will really entertain your baby. Reach for any board book in your child's age category. If you don't know which book is the best, with a book that makes sounds you won't make mistake.
Movement Games
With the help of movement, children can learn a lot. You need to recognize parts of the body, which is also important. All you have to do is recall the familiar melody from the song "head and shoulders, knees, toes".
There are a variety of mind development games and activities that will keep toddlers away from screens, help develop their thinking, all while keeping them entertained and their minds stimulated.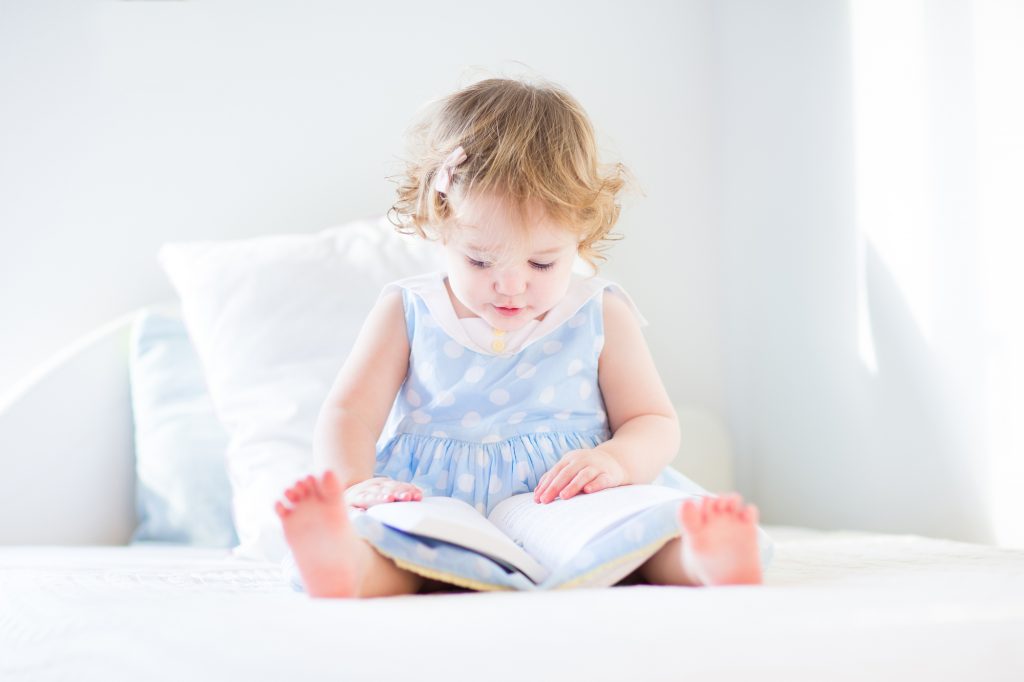 Games for Toddlers Based on Age
1–2 years olds – Memory Cards
Memory games are the best way to exercise your kids' information detaining parts while having fun. The games are available as cards and also for smartphones & PCs so, you can keep them entertained on the go. Choose a comfortable level for your kiddo and encourage them to move on to bigger tiles or more images as they get better. Choose a game that has interesting features for your kid like different smileys, cartoon characters, or hearts.
2-4 year olds – Building Blocks
Building blocks are one of the oldest games that help children learn about gravity, leverage, size, shape, weight and balance. They are also the most easily available toy anywhere. As your kids grow, you can play games like 'can you make what I make' to encourage new ideas. From shape and color recognition to creativity and mind stimulation, all facets of the child's development are exposed.
2-8 year olds – Puzzles
This is one game you need to start as soon as possible. Right from hand-eye coordination to logical reasoning, it ticks all the right boxes. The biggest benefit is the confidence boost that comes from completing the puzzle which results in better self-esteem and deters procrastination.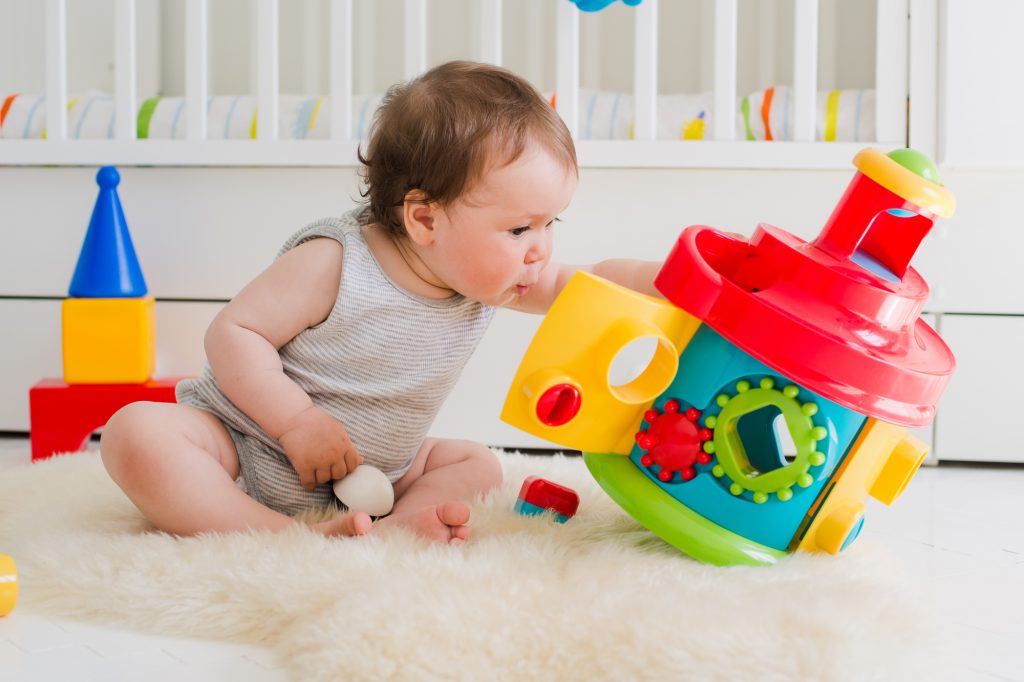 3–10 year olds – Role Play
Teacher-teacher, doctor-nurse, or good witch-bad witch, the options are endless. Role-playing is a great way to boost creativity and imagination. This game can also help set the right moral tone for your kids that will benefit them while dealing with society and adjust to the environment better.
3–6 year olds – Find That Thing
All you need are some flashcards and objects that match them near the toddler. It is a fun way to introduce your toddler to the surroundings, be it at home, park, or school. For example, you show your child an image of a ball in the flashcard and ask them to find it for you. It goes a long way in teaching your child the right pronunciation and object recognition, along with cognitive development.
5-12 year olds Spy Games
Classic games such as 'I spy with my little eye…', 'Simon Says' and scavenger hunts are fun brain-sharpening games. These types of brain development games help your children to follow instructions, enhance attention, develop language and increases their spatial awareness. Books like "Where's Waldo?" are great for children (and adults!), finding a targeted item in a cluttered environment helps enhance your child's cognitive systems. With upcoming Thanksgiving Scavenger hunts can be easily customized and can keep your children occupied for hours!
6-12 year olds – Storytelling 
Storytelling helps prompt a different brain development compared to what children gain when listening to a story or reading a picture book. Storytelling requires for your child to pay attention and focus for a long period of time. They also help their memory, as they have to keep track of the story characters, the sequence of events and what's going to happen next. Storytelling also helps develop your child's language, vocabulary and confidence! Each story requires them to make connections and articulate them.
Next time your child says they're bored— just play a game! You have 7 awesome brain games and ideas to choose from.
Also, children enjoy creating games of their own. Maybe they'd like to play 'Imaginary Traveller' with a twist, so allow your child to explore and express themselves freely.
You may also find helpful: