35 Baby Name Tattoo Ideas for New Mom and Dad
Published by

ruggirello

Created:
19. 11. 2019
Updated:
3. 10. 2023
Few things in life change it so dramatically as having a child. Your baby is irreversibly part of your life now and forever. As is a tattoo. It then makes sense that a lot of new parents want to commemorate this enormous change to their life. The name of their child is forever written on their skin as he or she will forever be in their heart.
Get inspiration for your own baby name tattoo in this article of 35 Baby Name Tattoo Ideas. Would you like a simple name and date of birth? Do you want to add a beautiful picture to it? Do you want to use a symbol such as an arrow, baby feet or a heartbeat? Look and find your favorite.

1. Baby name with date of birth tattoo
Play around with different fonts, styles, and shapes. You can put this type of tattoo anywhere. Popular choices are wrist and shoulder. Try roman numbers to give this tattoo a more interesting twist. The good thing about a simple tattoo is that you can always add a new baby name 😉.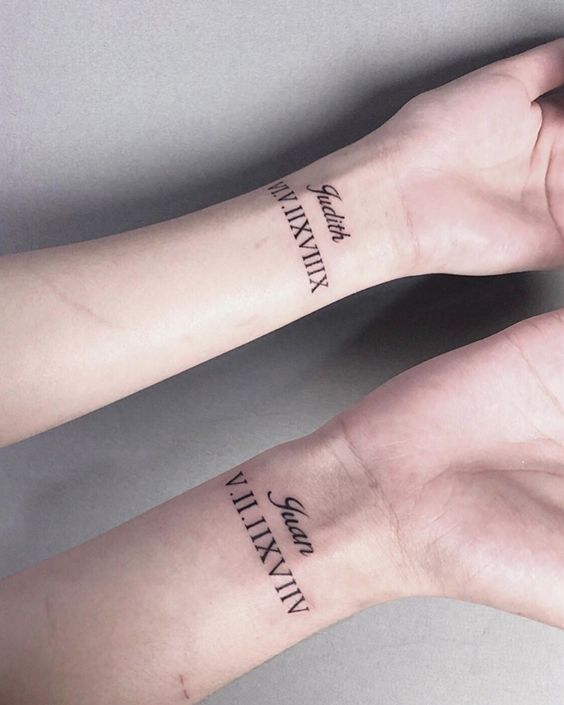 A simple script font for the baby name and roman numbers for date of birth.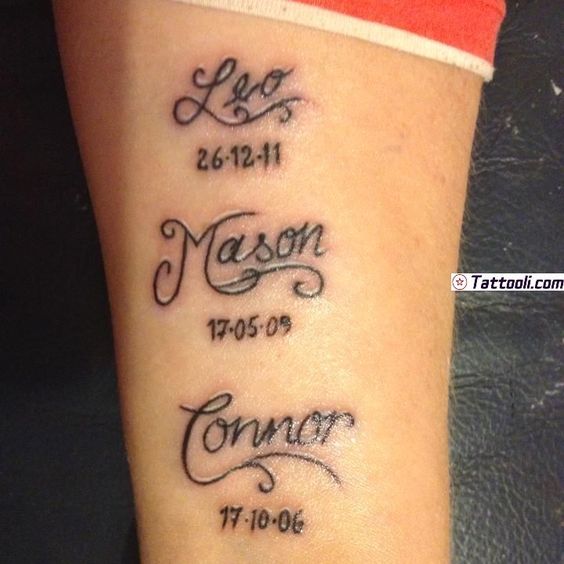 A playful font with the date of birth.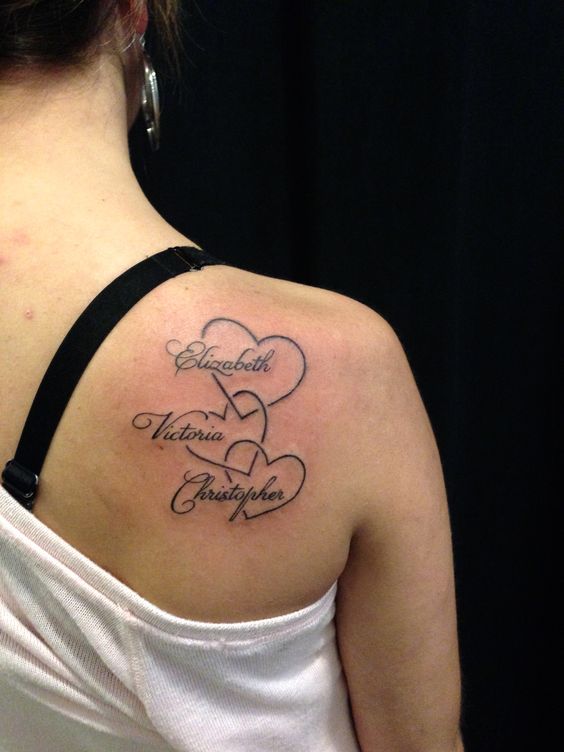 3 baby names in connected hearts.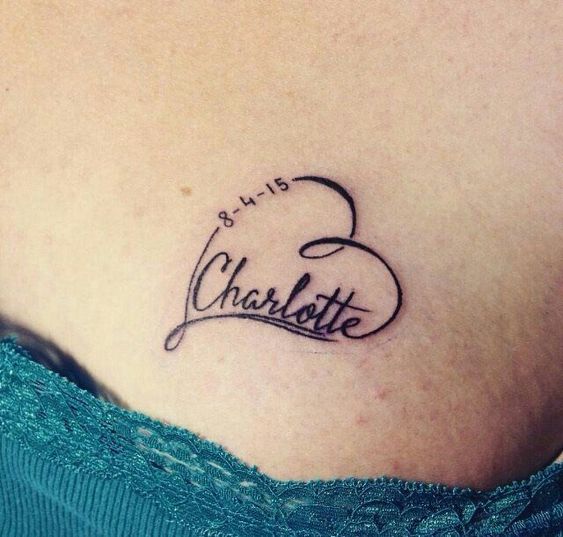 Did you notice the date of birth cleverly hidden in the heart?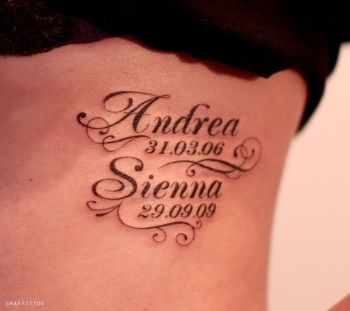 A more decorative tattoo for your 2 babies.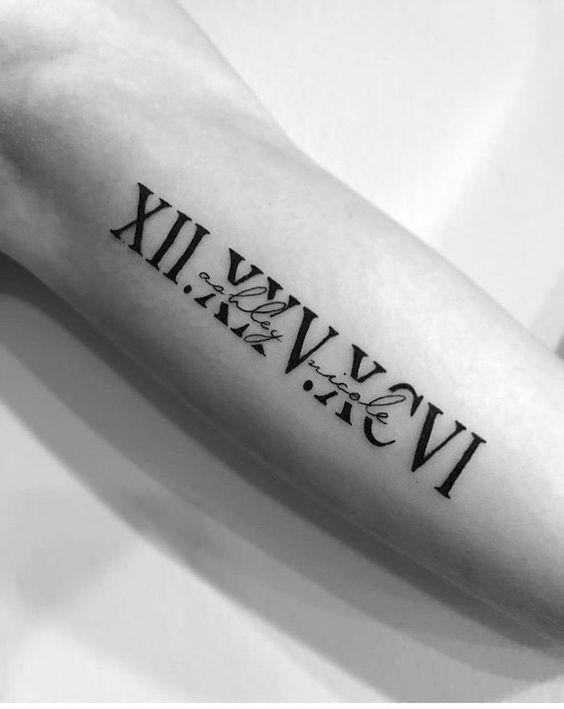 Very original. The simple handwritten baby name is almost hidden in the big roman number date of birth.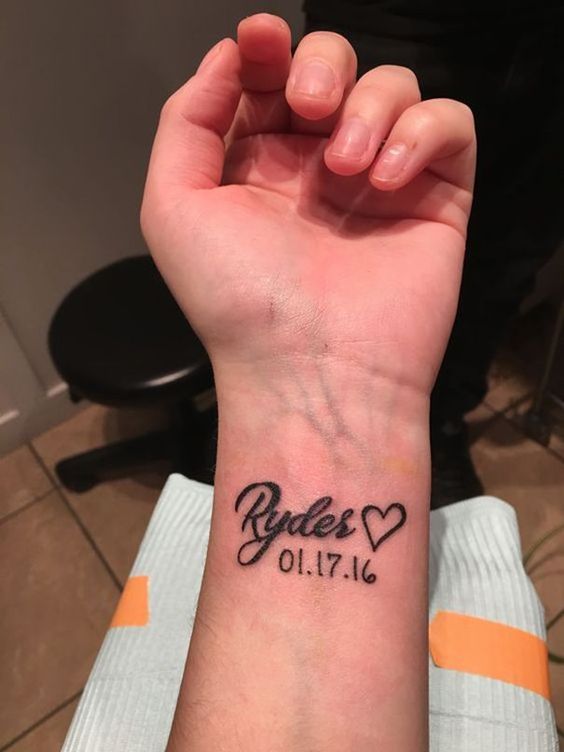 You can never go wrong placing this simple tattoo on the wrist.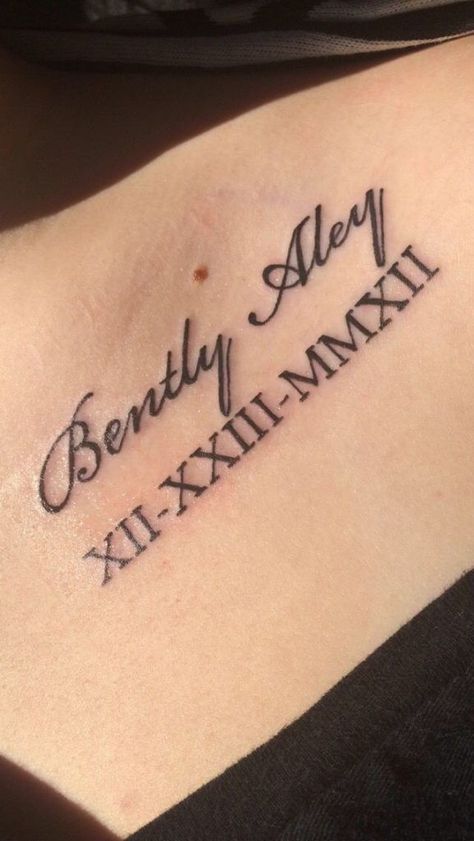 And elegant script with roman numbers giving it an interesting twist.
2. Baby heartbeat tattoo
Heartbeats as tattoos are very popular. You can leave it just as is or you can connect it with your baby's name, date of birth or both. People also often add ❤️ to it. Popular places for this kind of tattoo are shoulder and collarbone. It is simple and very delicate.
Start with a heart and end with the baby's name.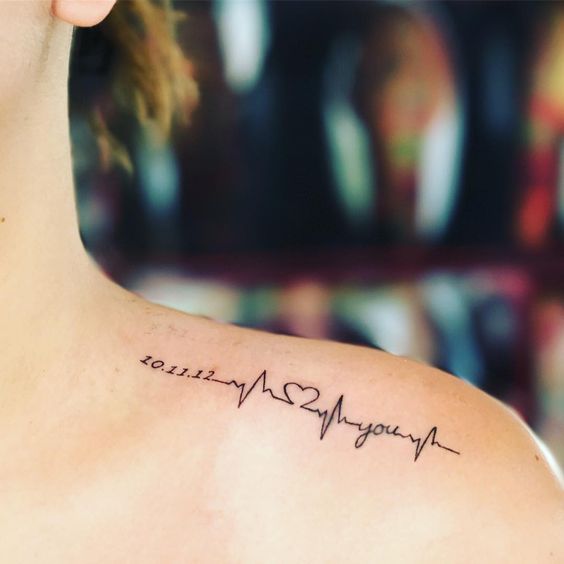 You can also hide some words inside. Can you see what is written here?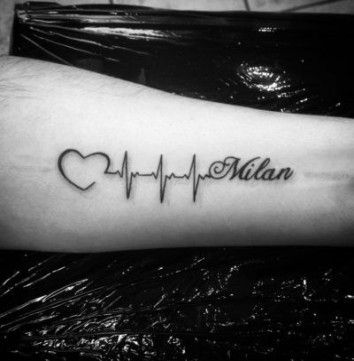 Play around with different styles and fonts.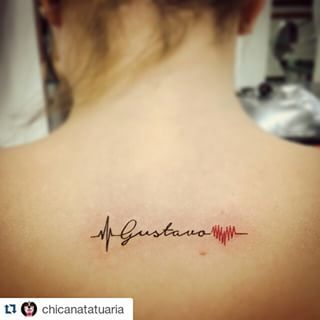 Very simple and very stylish.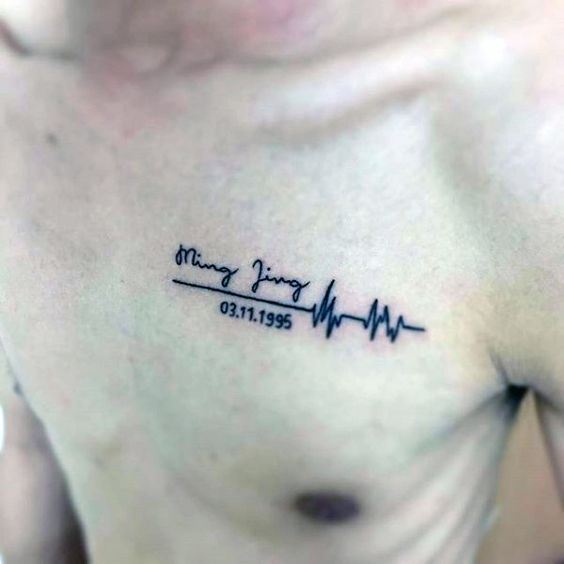 Another style, more practical, fitting for men.
3. Mom and baby silhouette tattoo
There is nothing stronger than the bond between a mother and her child 👩‍👦. And there is a certain type of picture that really captures this essence. A silhouette of a mother holding her child. Just look at the examples below and you will feel your heart melt. This type of tattoo is slightly bigger than the other ones so put it on your back, arm or shoulder.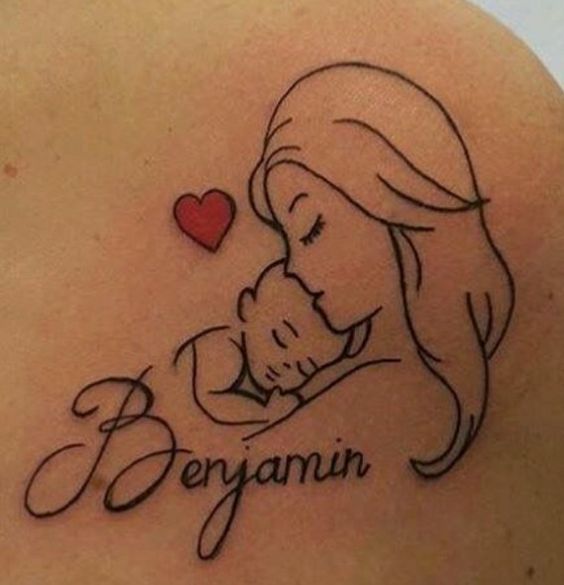 Add the name of your child.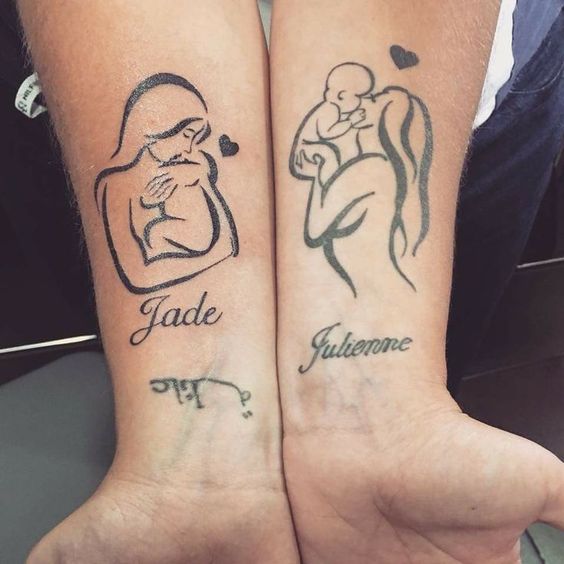 There are many popular designs to choose from.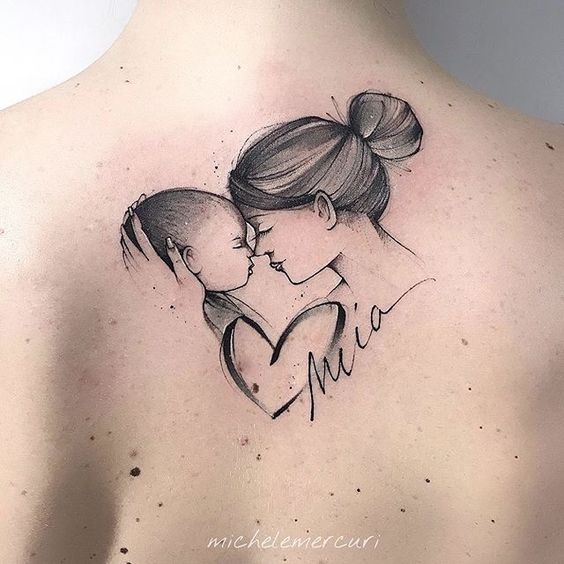 Or it can be slightly more realistic.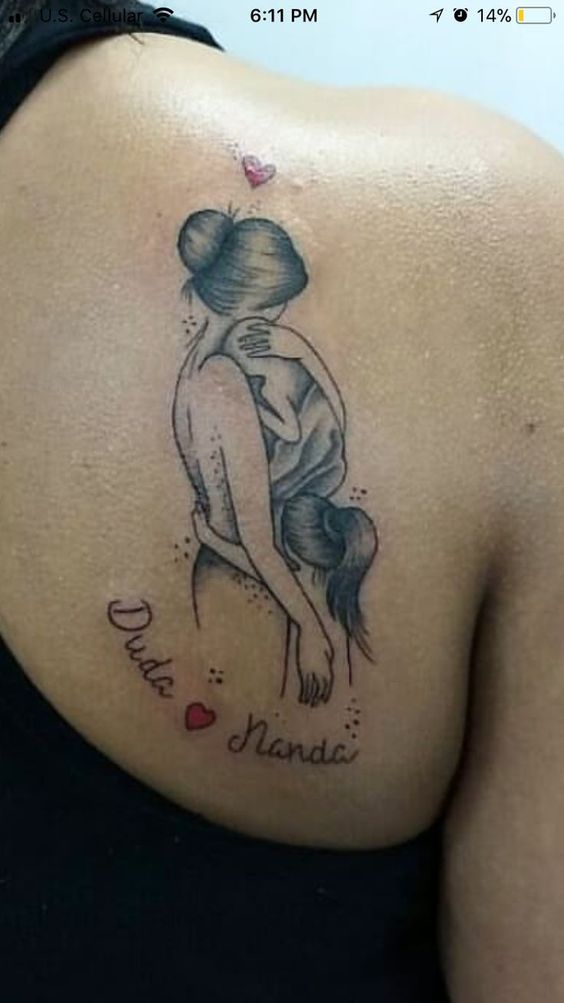 Compose both of your babies into the picture.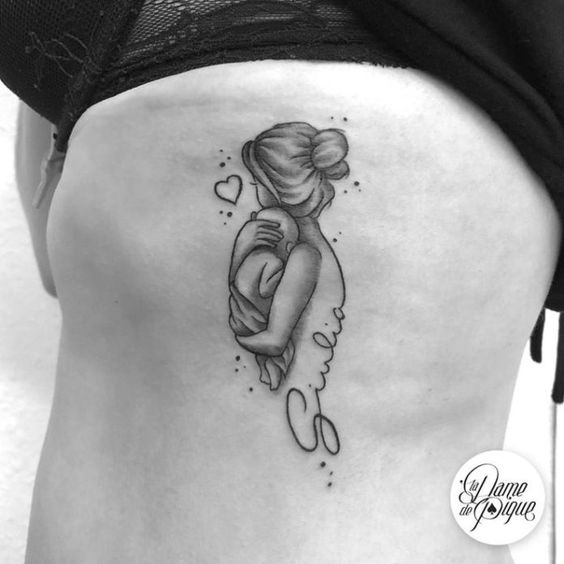 Play around with the font.

And where will you put the baby name?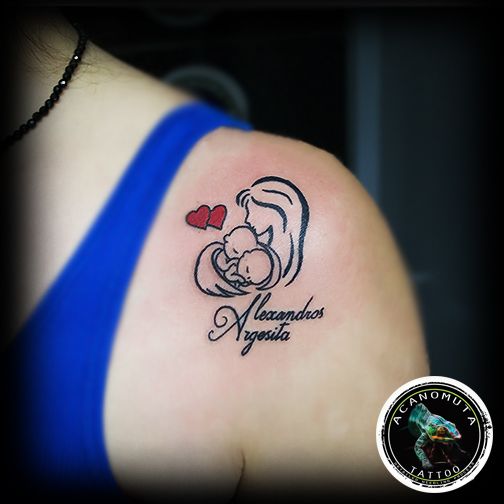 Put both of your babies in the picture.
4. Little baby feet tattoo
This type of tattoo is very popular with men. You can add the name of the baby or babies and the date of birth. Baby feet 👣 are the more popular choice but you can also try a little baby hand. These tattoos are usually on arm, shoulder and chest.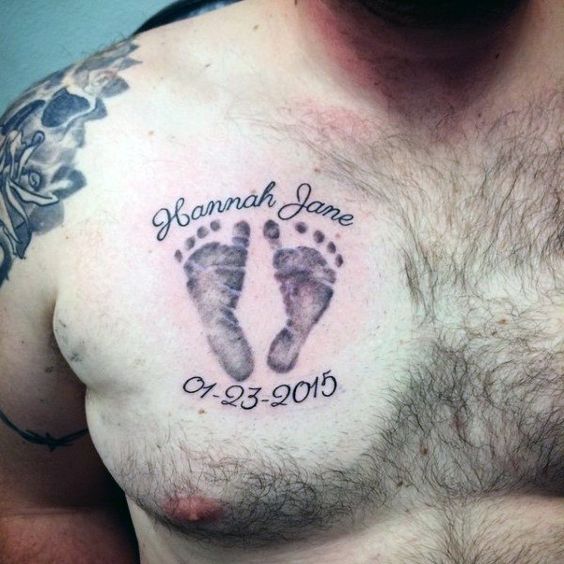 Two feet, baby name, and date of birth.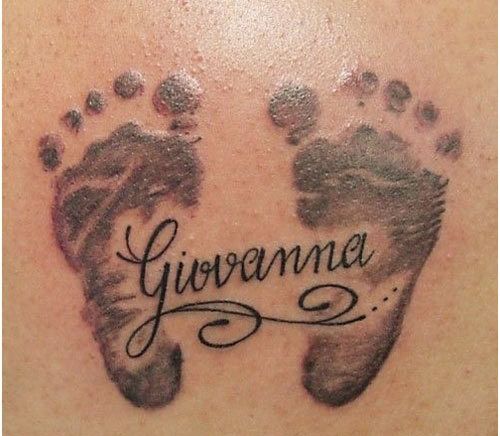 Putting the name on the feet can make it more interesting.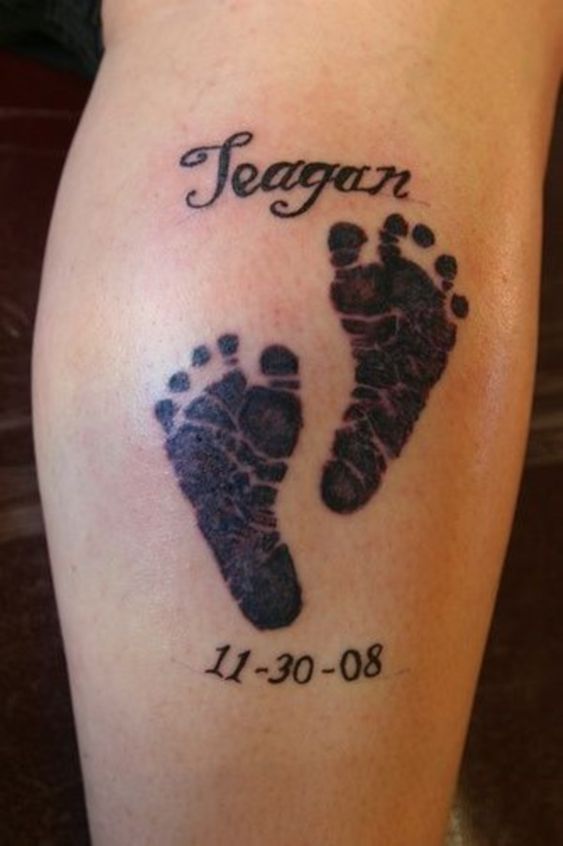 The feet don't have to be right next to each other. This style choice may look more natural.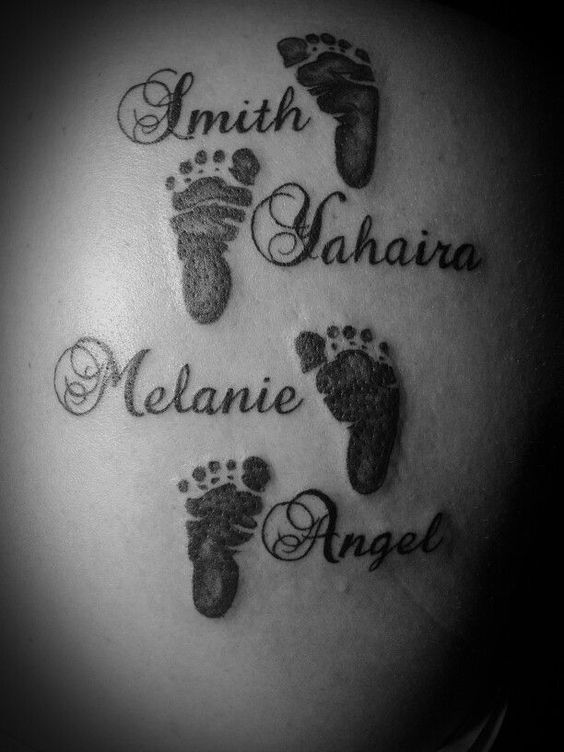 One footprint per baby. You can add how many you want.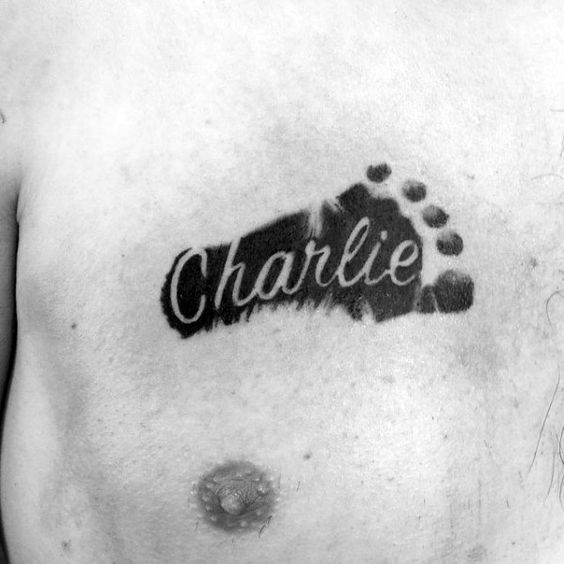 An interesting style to put the baby's name inside the footprint.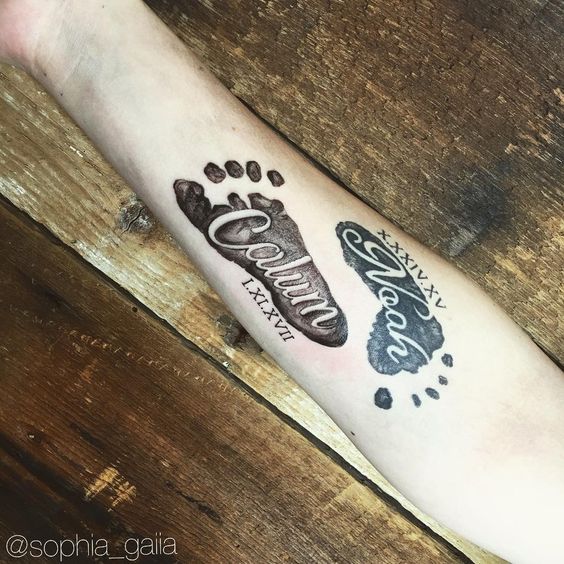 Two names in two footprints and date of birth in roman numbers.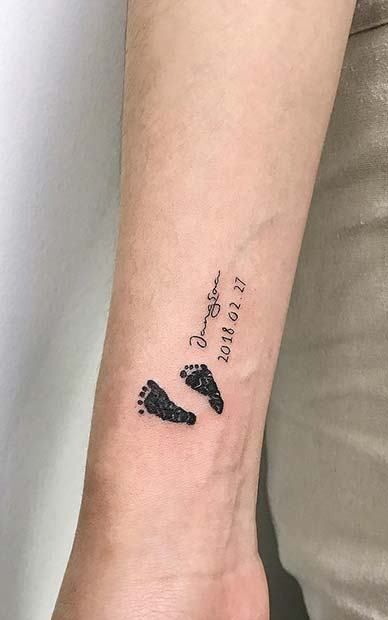 Very delicate and simple.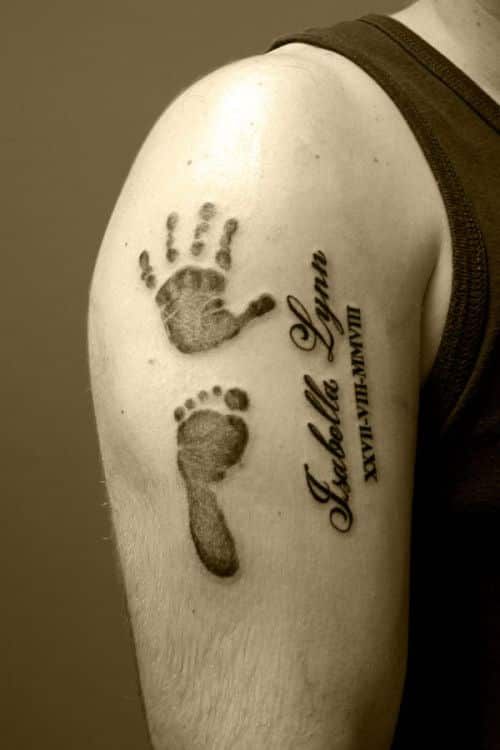 You can also add a little baby hand.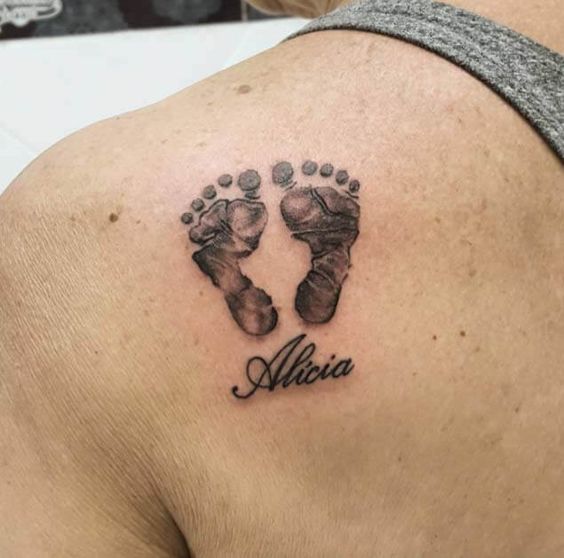 The shoulder may also be a good choice, where to put this type of tattoo.
5. Arrow with baby name tattoo
Arrows are also a popular symbol for a tattoo. Combine it with your baby's name and you have both a cool and meaningful tattoo. You can write your babys name right into the arrow or above it. Arrows are usually put on the arm.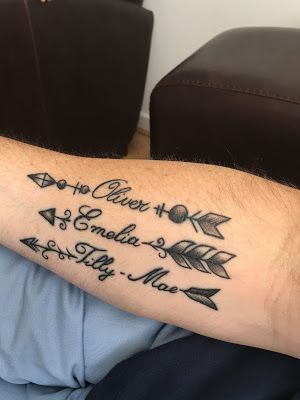 3 arrows for 3 babies.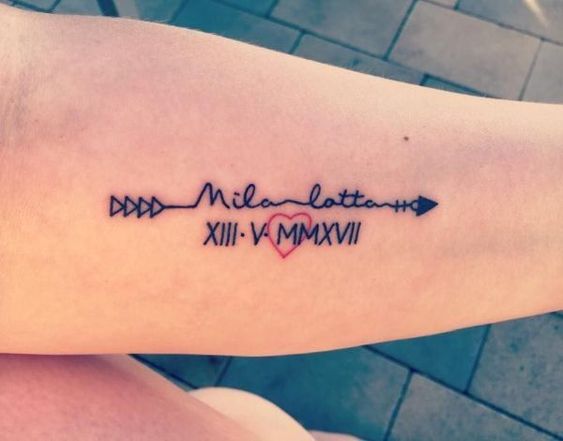 Add the date of birth below the arrow.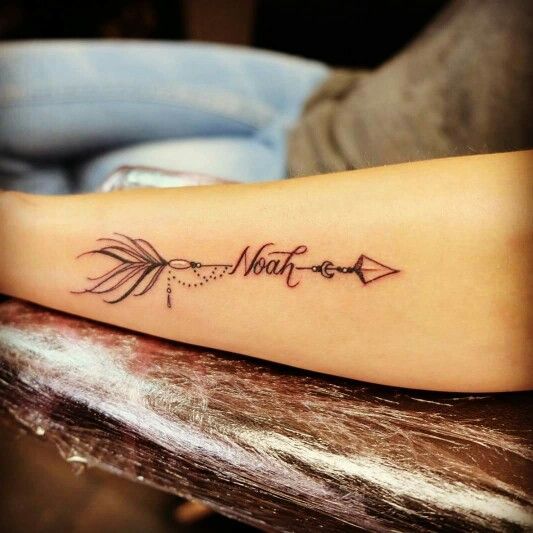 The arrow can be simple or highly decorative.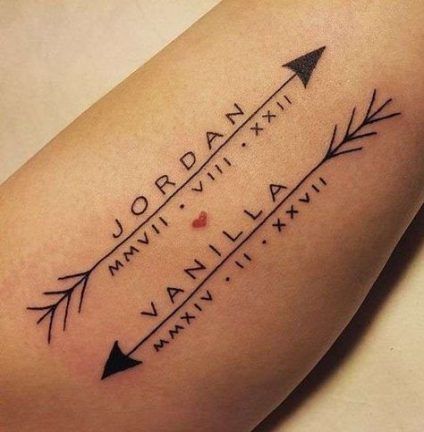 A very minimal design with both the name and dat of birth.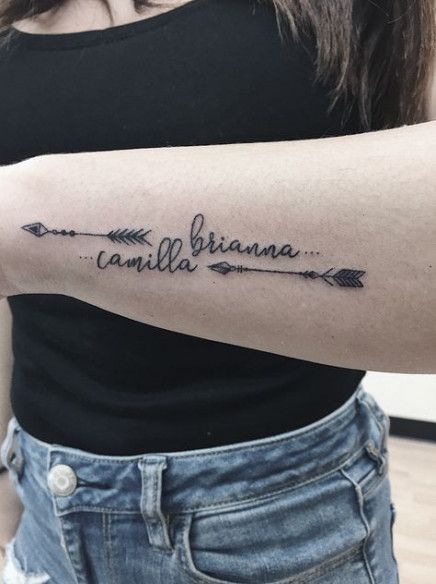 You can use the arrows just a s a decoration.
You can always add more arrows.
On the other hand, I think some young parents may be afraid of tattoos for the pain they caused. Here are also some other suggestions for you. You can choose custom made coins to express your love for the baby, and the coins are also can be collected for memory and cherishing. Not only the name, and birth date can be added to the coins, but also the footprint and fingerprint of the baby and your photo with the baby can be designed and printed as well. What you need to do is just gather the information and artwork to upload into GS-JJ.com online design system or ask for help from the customer service team.
Here show you some examples for you.
Custom coins with baby's name and birth date
Custom coins with Mummy's and Daddy's turn
Combine the happiest photo with coins to make the unique coins. These commemorative pins can show your deep love for your baby and family, and also be used as a decoration of your room.