8 Mother's Day Gift Ideas: What Mother Really Wants



Moms are indispensable in our lives. Show her how important she is to you and give her something nice for Mothers' Day.
Mother's Day is celebrated every year on the second Sunday in May. Thank her for the care, love, patience, support, and, in short, everything she did and does for you. You can give her a beautiful flower, kind attention, something good or an original gift that you choose with love. We have prepared 8 original and inspiring gifts.
Tattoo Voucher
There are a lot of mothers who like to immortalize important events forever. If your new mother is a tattoo lover, she will definitely want to perpetuate this extraordinary milestone. Buy a tattoo voucher from her tattoo artist and give her a gift that will be with her forever.
💡TIP: Tattoo Ideas for New Mom and Dad
Photobook With Memories
A photo book with several reminiscent photographs of beautiful experiences can also be a beautiful immortalizing gift. When looking at her, her mother's eyes light up, and that's exactly what we're talking about – to make you happy.
Jewelry
There are women who like jewelry and reflect their important moments into them – they wear a wedding ring and buy pendants for bracelets for individual life events. For the birth of a child, it is appropriate to use the name or initials of the born baby.
You can buy an infinite amount of pre-made jewelry or you can buy a tailor-made one that best describes. You can give her a value that will remind her not only of her new role and her baby but also that you gave her jewelry at such an important moment.
Reading Is Never Enough!
If the mother is a bookworm, buy her a book that will suit her. Depending on how she approaches motherhood, you can choose from dozens of titles for mothers, from teaching how to treat babies and ailments to books describing some direction in raising children. If you want to support the moments when she will rest, choose from the fiction she likes or buy her a subscription to the magazine she reads.
A Moment of Relaxation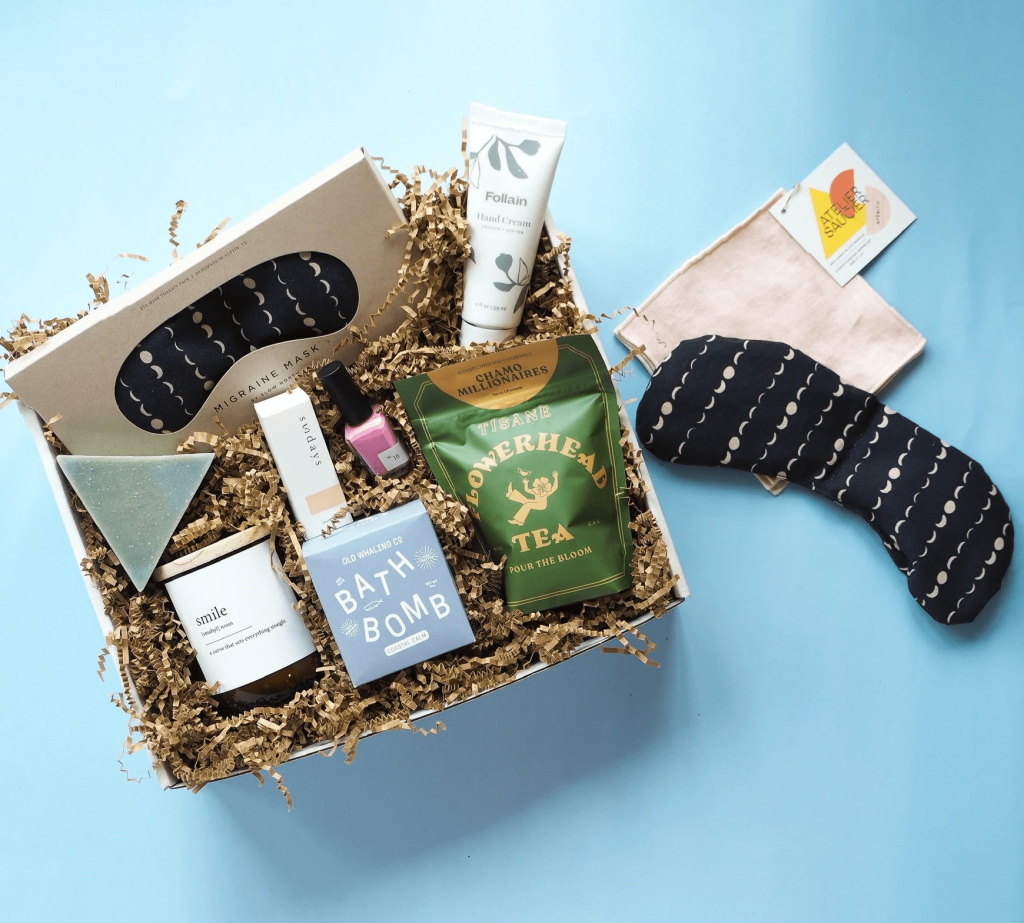 Maybe your mom has so little time that she doesn't even occur to put on a face mask. By giving her several pieces of these products for various purposes, she will have them in stock and may reach for them from time to time. There is nothing better than taking a soothing, warm bath. Create a pack of masks, bath bombs, candles, and a few other little things to make Mom realize that now is the time to make time for yourself.
Give Mother a Day Off
Moms often don't know what to do first. You can become her right hand for a day. You prepare breakfast, clean the apartment, and cook lunch. By the time she has time off, she can relax according to her own ideas. On a deck chair on the terrace with a book in hand or in the already mentioned bath, but also it can be at the hairdresser or just in the bed taking the much needed sleep.
Sleep
One of the great gifts can be sleep. This is exactly what mothers lack, no matter how old their children are. Anything that prolongs these delicious moments full of rest is helpful. It can be a beautiful floral pillow full of lavender flowers or even a medical pillow that will benefit the cervical spine and relieve pain. So what do we recommend? To give your mother the sleep she craves, you don't have to buy anything.
Facilitator of Motherhood
If you are a mother yourself and you know that some moments in motherhood are challenging and if you know some good helpers, do not hesitate to pass on this acquired wisdom! Inventions that make motherhood easier to deal with difficult situations and periods with babies may include nursing pillows, warming pillows, toys that create noise that puts babies to sleep, swings, and loungers where children can be safely put when you need to cook or just go to the toilet.
The baby monitor app is also a great helper in all situations. Annie baby monitor app becomes indispensable for mothers once they try it. Basically, it is a classic baby monitor which is an app and works by connecting two devices – all iOS and Android devices. Unlike other baby monitor apps, Annie has many indispensable features.
💡TIP: How the App Annie Baby Monitor Works
Also, check out these: