Valentine's Day Gifts for Her – Treat Her Like a Queen
Published by

Dominika

Created:
28. 1. 2021
Updated:
3. 10. 2023
Photo source: Malinarose.me

Another Valentine's Day will soon be upon us, meaning you're probably already plotting how you'll celebrate with the one you love. Eather it's your girlfriend, wife, mother of your child, or your mother. These are the best ideas on how to treat her like a queen.
Giving a personalized gift is all about knowing the person. If you've been married for 30 years, you know your partner pretty damn well, but you might be stumped on how to surprise them. If you've been dating for three months, you probably have a lot left to learn, including what kind of gift will the best without being overly cheesy. Courtesy is required, whether your relationship is new or is in golden years.
If you're still recovering from your Christmas spending, don't worry! We've included tons of Valentine's gifts that have a cheap price tag that are just as memorable as more luxury ideas.
Gift Number One
A great way to remember a moment in time – "The Brightest Star". This is the kind of gift that takes everyone's breath away. Go back to the beginning of your love story, the moment you first locked eyes, said "I love you," or recited your vows. Figure out the exact GPS coordinates for your special moment, and then this Etsy maker will handle the rest.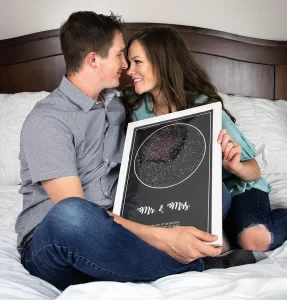 Source: Etsy.com
Gift Number Two
Looking for a unique way to woo your special someone? You Complete Me is a heart-shaped puzzle and greeting card which is truly romantic and unusual.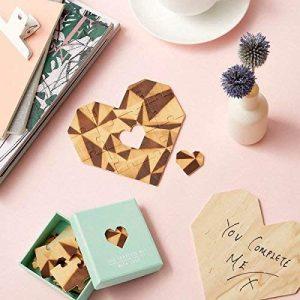 Source: Amazon.com
Gift Number Three
If you are both bored of the covid situation and want to enjoy your together time – this the best gift! Each date night box comes with a fun, and engaging relationship-building games and activities focused on making you and your partner laugh while giving you both some time to reconnect.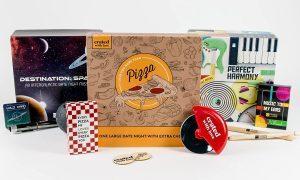 Source: Amazon.com
Gift Number Four
This is the kind of gift you can give anyone – your mother, wife or even friend. Fill this book with sweet nothings, inside jokes, and future plans for your life together. That way, she can flip through the pages whenever she needs a reminder of just how loved she is.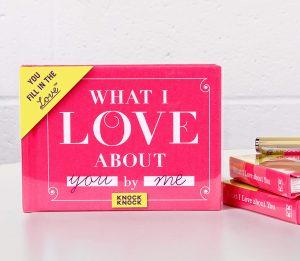 Source: Amazon.com
Gift Number Five
What is Valentine without roses? Not a Valentine's Day! Show your love with unique, beautiful roses monthly – not just Valentine but every single month. Subscription of Long Stem Roses.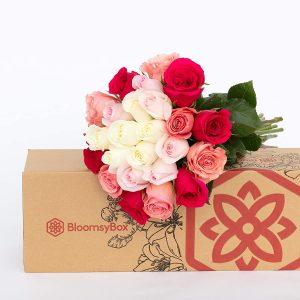 Source: Amazon.com
Gift Number Six
This one is perfect for long-distance couples. Enjoy date night in a completely new way. This toy for couples is a sure fire way to get the sparks flying between you two! It will get you out of your comfort zone and remind you why you are together in the first place.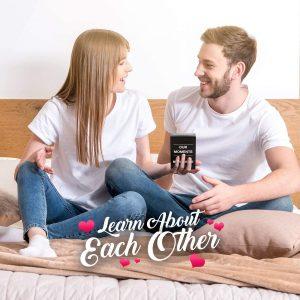 Source: Amazon.com
Gift Number Seven
Spark Ideas Box. These boxes are full of prompts for living a fuller, brighter couple life. Your love is on fire, and this clever gift idea will cast an even bigger glow. On the back of each paper "match," she'll find a fun-filled activity, a daring challenge to test your relationship, or a piece of wisdom for the two of you to keep in mind in the year head.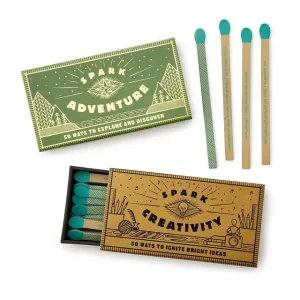 Source:Uncommongoods.com
Gift Number Eight
Every woman loves to wrap into a cozy fluffy blanket, she definitely going to love this sherpa-lined hooded sweatshirt. It's also a subtle way to get her to stop hogging the blanket since, well, you need it, too.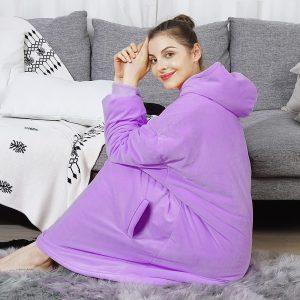 Source: Amazon.com
Gift Number Nine
Every woman loves wine, at least she is not pregnant. Make it an experience that you both can enjoy. Give her this mixed assortment of wine — two reds, one white, and one rosé —  and set a date for an at-home tasting for your valentine.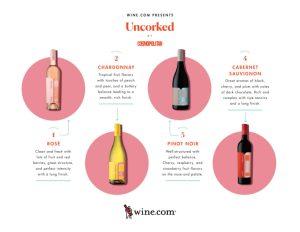 Source: Wine.com
Gift Number Ten
For this last give a prepared for you something special – Valentine box full of coziness and love! In this box, you need to have at least five gifts – candle, coffee/tea, snack, some bath stuff & PJ Set. If you don't want to worry about buying all of the stuff here is a prepared box for you – you can find there many, many, MANY ideas of this box full of amazing stuff for your loved one.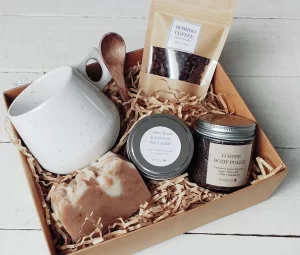 Source: Amazon.com
What else you can do on Valentine's day? Of course some romantic dinner! Let's check some sweet dessert recipes – even man can make them.

More tips: