How to Choose Best Summer Baby-Friendly Vacation Places
Published by

Dominika

Created:
22. 7. 2021
Updated:
22. 7. 2021



Do you love traveling and exploring different places on the planet with your partner? But now you have a baby and you don't know where to go and how do you know that the place is suitable for newborns? There's nothing more precious than bringing a newborn child into the world, but sometimes those little ones make traveling more difficult than it's worth. But, it doesn't have to be that difficult!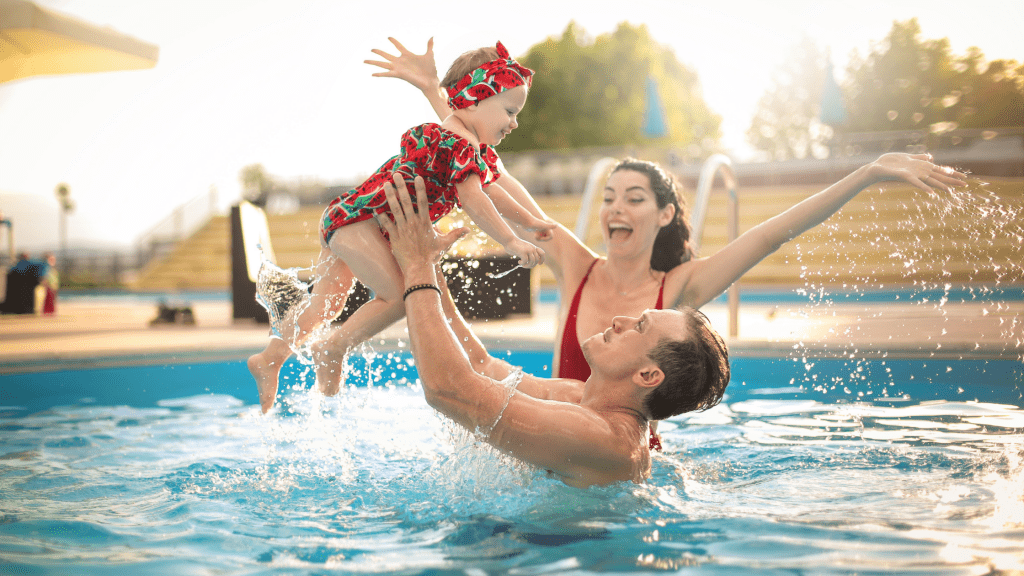 I've already written five articles about traveling with a newborn for you – those make traveling with a baby easy peasy:
💡 TIP N.1: Tips on Road Trip With a Baby
💡 TIP N.2: Tips for Flying with a Baby
💡 TIP N.3: Travel With a Baby – When Can You Start and What Not To Forget?
💡 TIP N.4: Holidays With A Baby: Tips On What To Pack
💡 TIP N.5: How to babysit child at vacation
If you don't want to read all of these articles I highly recommend at least the last one – How to babysit child at vacation – in this article you'll find:
How do you find a babysitter while you're on vacation?
How to find kid-friendly vacation options?
Which hotel to pick? (Hotels offering child care)
What/who are traveling nannies?
The best babysitter for summer/vacation.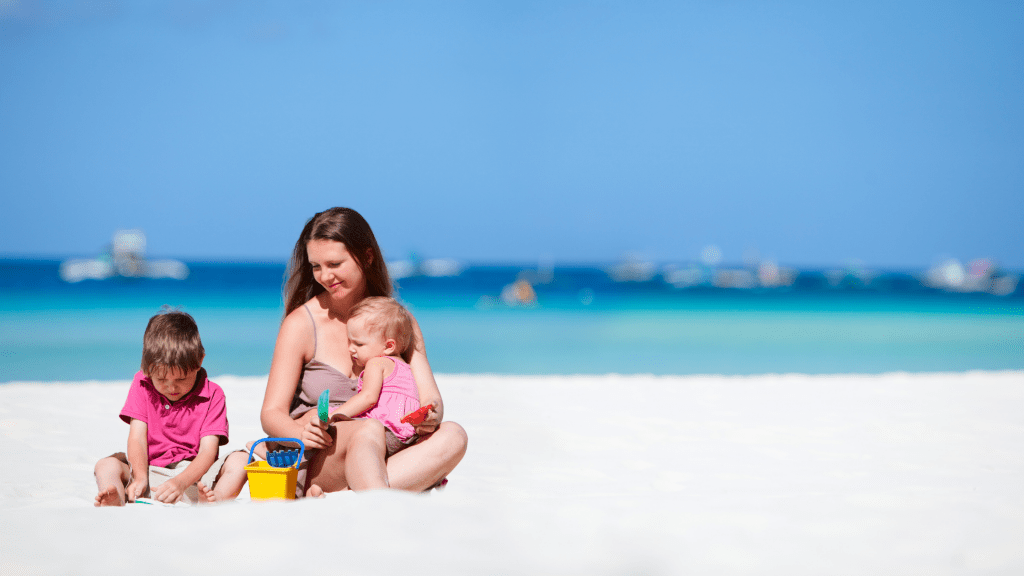 Before you choose the best place to travel with a baby, visit the doctor with your newborn to make sure the baby is healthy and ready to travel.
Also, don't forget to get all the baby documents you need to have to travel.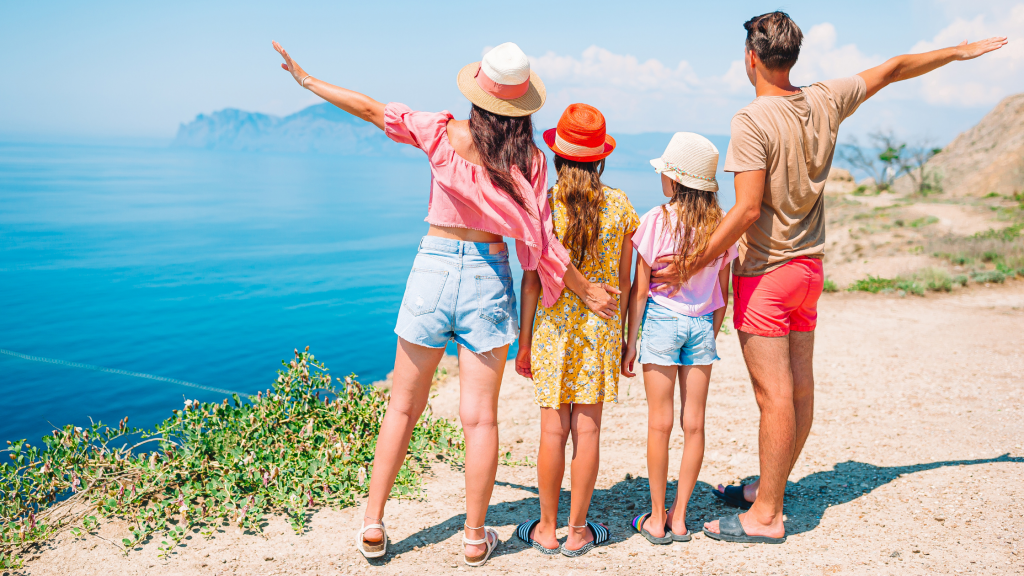 How to choose the best place to travel with baby?
There is nothing we love more than indulging in a luxury hotel. But as a parent you'll find out since having a baby there are some more practical requirements you need to look at before booking a hotel with a baby. We aren't saying you need to compromise on luxury but whatever your budget, here are our tips to find baby-friendly hotels.
1. Location
It is all about location! It may not be the same location you wanted as a couple – that doesn't mean no romance! Consider how your baby copes with change and how much do they need their routine. Will your baby sleep in the pram or do you need to head back for nap times? If your baby has never had a problem sleeping on the go, you have more free range on where you could stay but if your baby doesn't then you may want to consider a more central location.
💡 TIP N.6: Find your next adventure with the kids
2. What Makes A Hotel Baby-Friendly?
When you booked a hotel as a couple you may have used it merely as a place to sleep but chances are you may have to spend more time in your room with a baby. Therefore now try and book a hotel with a pool so you can enjoy it as a family especially on bad weather days or spa so you'll be able to sneak off one at a time if you like and get some parental downtime!
How to sneak off and have your baby at sight? At sight!? Thanks to Annie, the baby monitor, you won't only have your baby at sight, but you'll feel like you are in the hotel room with your baby while you enjoying the hot tub with your partner!
💡 TIP N.7: What is Annie Baby Monitor and how use it in the hotel?

If you are somewhere hot you may want to consider how much shelter there is at the pool or whether there is a beach connected to your hotel. This is much easier if you want to sneak back to the room during the hottest part of the day.
3. What Type Of Hotel Room Do You Need When Traveling With A Baby?
Choose hotels that there will be rooms with space for the car seat, pram, travel cot and luggage.
You are probably going to spend more time in the hotel room, so you may want to consider booking something that has a seating area. The space just for you, your book and drink.
4. Baby-Friendly Bathrooms
Are you going to travel with an inflatable bath? If not you may want to ensure that you book a hotel with a bath in it.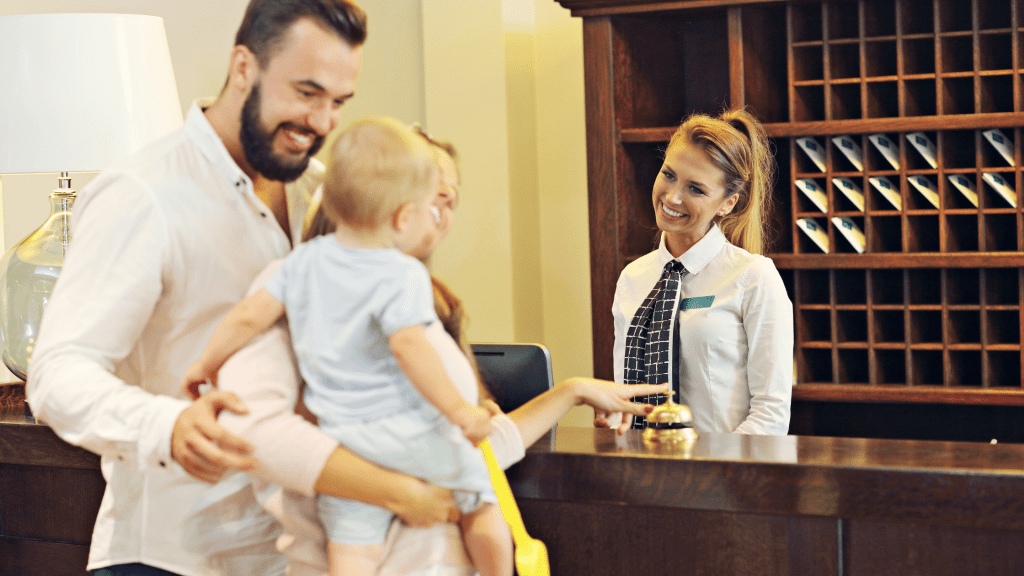 5. What Type Of Hotel Is Best For Baby Travel? 
You may have loved trendy hotels before but consider the atmosphere of the hotel you are booking. Consider if the hotel is going to have a noisy bar at the weekend which you may find disturbing. Lots of the hotels have a label like "family-friendly". Those are going to be 100% perfect for you.
💡 TIP N.8: You can also choose a hotel that offers babysitting or at least Annie Baby Monitor.
Other Tips For Traveling With Newborn: