Summer Holidays With A Baby: Tips On What To Pack
Published by

Dominika

Created:
17. 6. 2021
Updated:
17. 6. 2021


Diapers, socks, bathing suit. And what else? What will make your summer vacation easier and more pleasant with your baby?
Packaging is challenging itself. And to pack things for yourself and at the same time for the baby … well, it's even harder. Everyone struggles with packaging in a different way. Proven is a universal long list of things that will remind you what not to forget. But I guess, you certainly have a guaranteed recipe for that in your family.
Today I would like to take a look at the stuff you are going to use the most.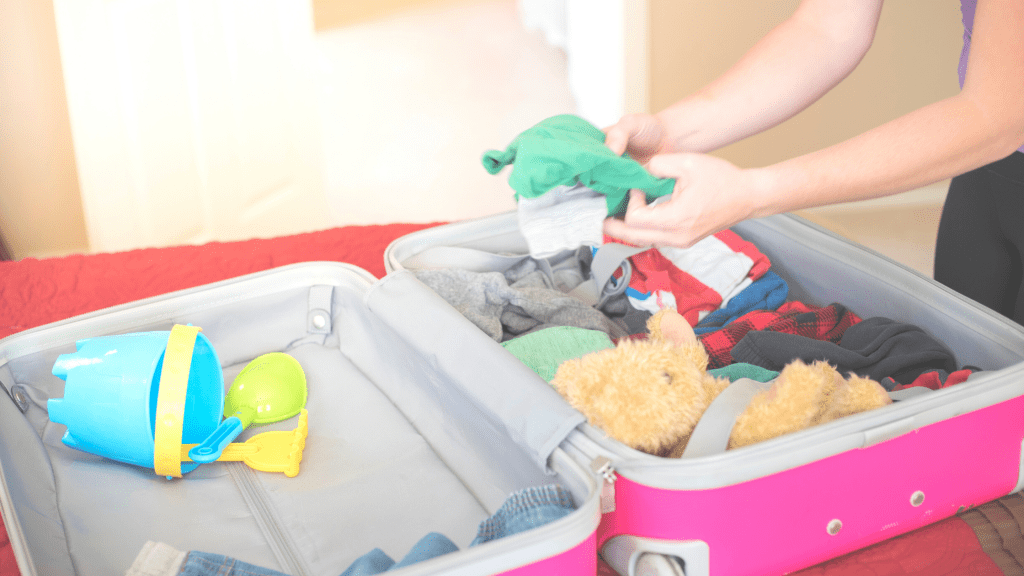 Baby Clothes
Because sometimes the consumption is high, you will probably take most of the baby overalls you have. The baby can sometimes have days when, unfortunately, he changes the outfit five times a day.
Baby overall 10x
Sweatshirt 3x
Sweatpants 2x
Shorts 3x
Socks 3x
Pajamas 3x
Hat
‼️ IMPORTANT: Don't take these numbers seriously, it's just a suggestion. You know your baby best and therefore you know how much is needed, put on your intuition.
First Aid Kit/Drugstore
For the first aid kit, you definitely don't want to pull unnecessary things, but things you'll use daily. At the same time, to be sure, you must take for example a digital thermometer so you do not have to buy it.
Thermometer
Cotton buds for ears
Nozzle extractor
Vitamin D
Body cream for baby with high SPF
Body cream
Baby washing powder
Toothbrush
Toothpaste
💡 TIP N.1: Baby sunscreen: What's recommended?
Changing
Diapers about 8 pcs per day
Butt cream
Wet wipes
Changing pad
💡 TIP N.2: Tips for Traveling with a Baby
Food
This part is a bit controversial because it depends on the age of your baby. If your child has started eating the meal, then it is necessary to take the baby food. This means cooking baby food. But don't worry, we have a solution for you, which you will find in tip number two, below this food list.
Baby bottles
Baby water
Storage cups
Spoon for babies
Bibs
Baby Mug
Pacifier
💡 TIP N.3: 60+ HOMEMADE Baby Food Combinations
Other
And now the rest, which takes up the most space. These are various blankets, diapers, and towels. Things without is traveling not possible.
Baby monitor
Towel
Cloth diapers for wiping
Baby carrier
Stroller
Mosquito net on a stroller
Stroller Travel Bag
Blanket
Travel bag for baby stuff
💡 TIP N.4: How to Choose The Best Baby Monitor
💡 TIP N.5: Best Strollers of 2021
Toys
Last but definitely not least are toys, you're still not entirely sure what exactly to take? You'll not make a mistake with the most popular ones that must not be missing.
Playing mat
The first fabric book
Theeter
💡 TIP N.6: For inspiration on what toys to pack definitely check out our articles Toys for the little ones nad Best Teething Toys for Babies.
Do you also have a holiday ahead of you or have you been somewhere? In any case, share with us your ideas or experiences about what else to pack!
In the near future, you can look forward to an article When to go on vacation – what is good to consider when planning a vacation with a baby.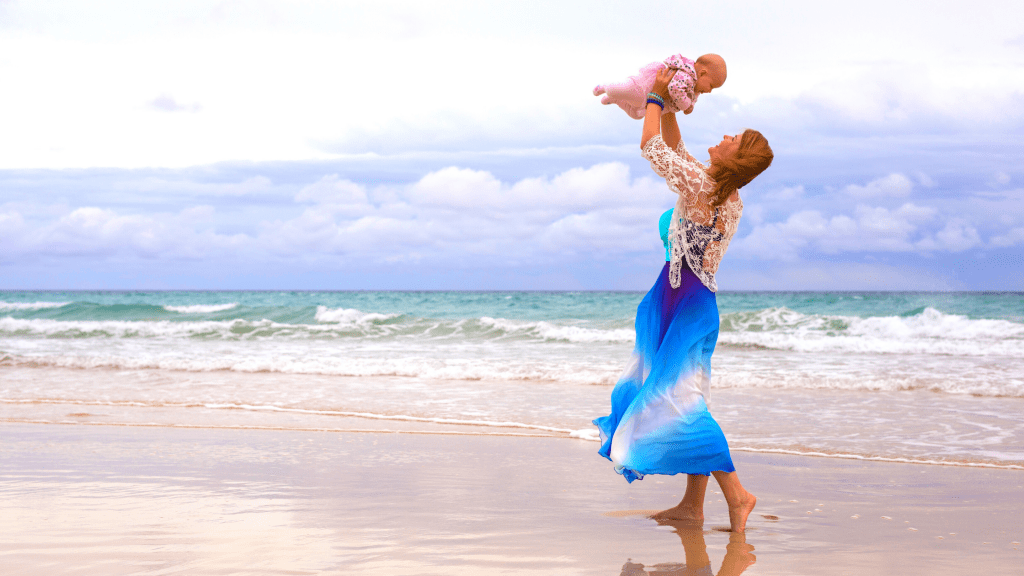 Check out also: