HALLOWEEN 🎃 10 Best Baby Girl Halloween Costumes
Published by

Dominika

Created:
20. 10. 2020
Updated:
3. 10. 2023

When it comes to Halloween costumes for your baby, it's all about balancing cuteness and absolute comfort.
Even if you aren't going out this year you can still show your baby girl in Halloween costume to the world by posting it on social media! Or you can make an appointment with some professional photographer and make some photos to remember your baby girl's first Halloween!
And what more! I have here links to the shops for you, where you can .
Here are 10 comfiest, cutest, and coolest Halloween costumes for your baby girl!

1. Belle
Beautiful Belle my personal favorite princess, she embraces the lovely look of the Victorian era France. This look will be breathtakingly lovely on your sweet baby.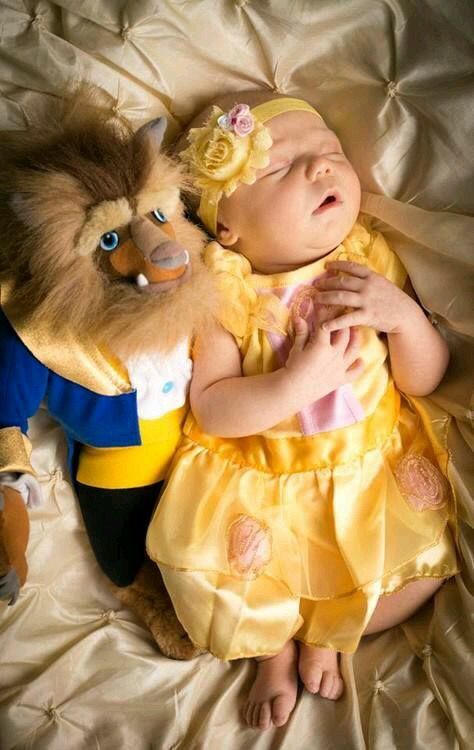 2. Unicorn
What's cuter than a rainbow unicorn baby! And this pattern costume is so beautiful!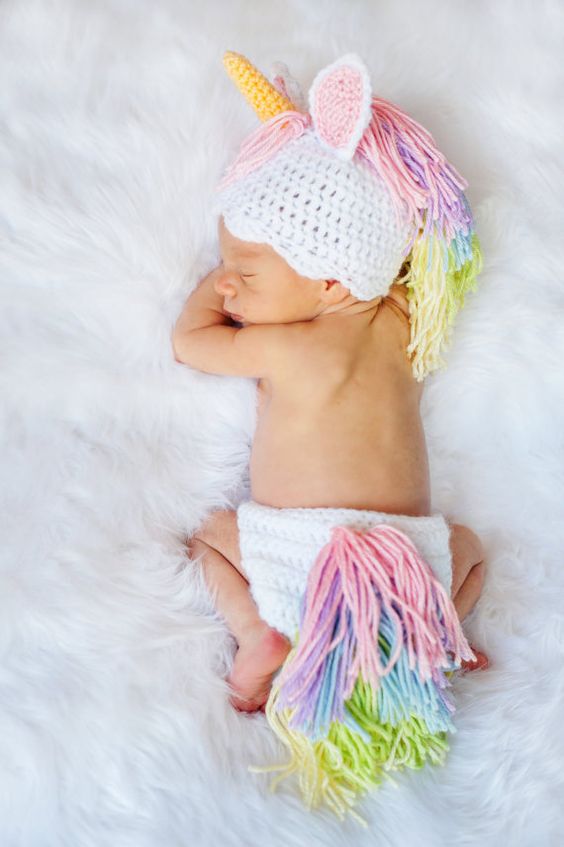 3. Pumpkin
You've definitely got the cutest pumpkin in the patch! Your baby is going to be warm and comfortable in this fun Halloween costume.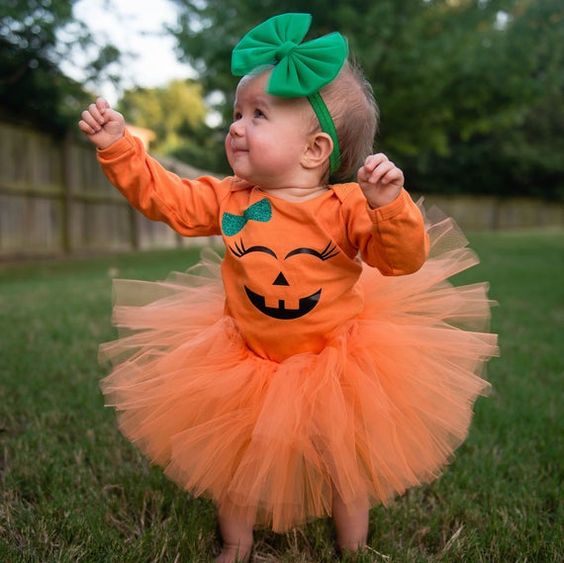 4. Mermaid
Any girl or woman loves to dress up as beautiful and legendary creatures, and a perfect Mermaid Halloween costume for your baby girl is a lovely idea!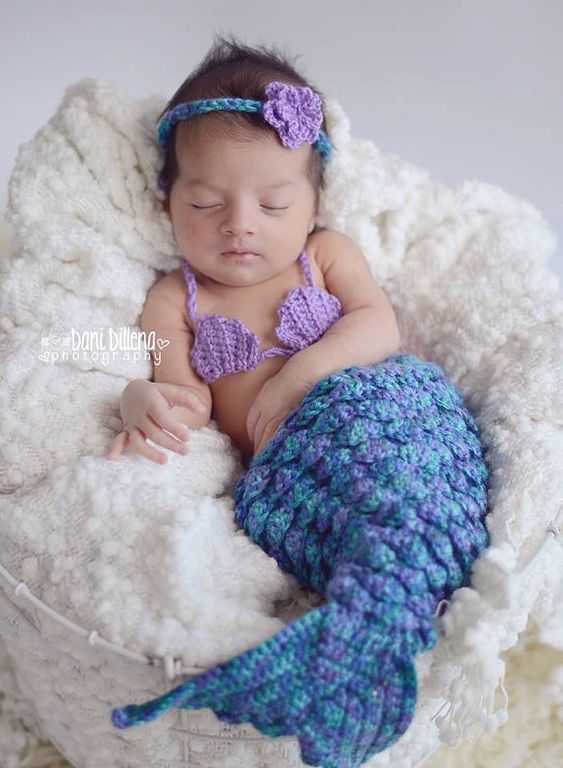 5. Witch
The witching hour approaches! Grab a pointed hat and witch broom for a night of potions, spells, and Halloween hexes.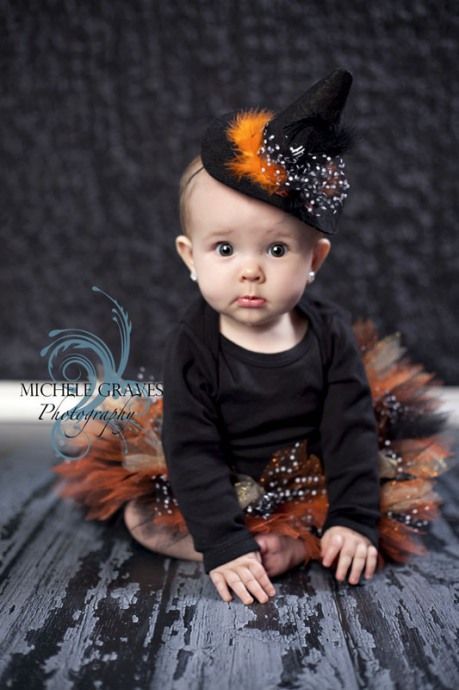 6. Mandrake from Harry Potter
Tried to create something different, fun, and beautiful! Turn a baby into a Mandrake!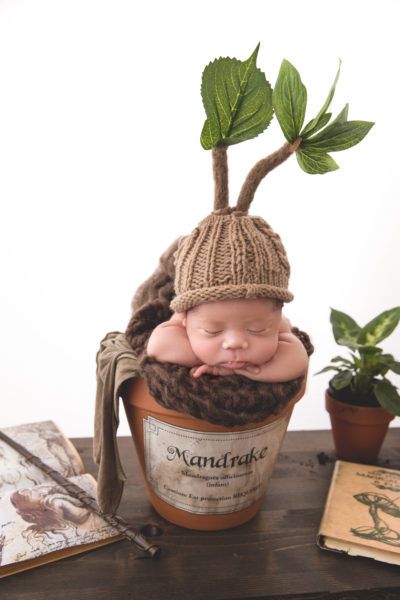 7. Snow White
This whimsical costume features beautiful jewel tones that are very eye-catching. Your little darling will be sure to charm all seven dwarfs in this fun apron.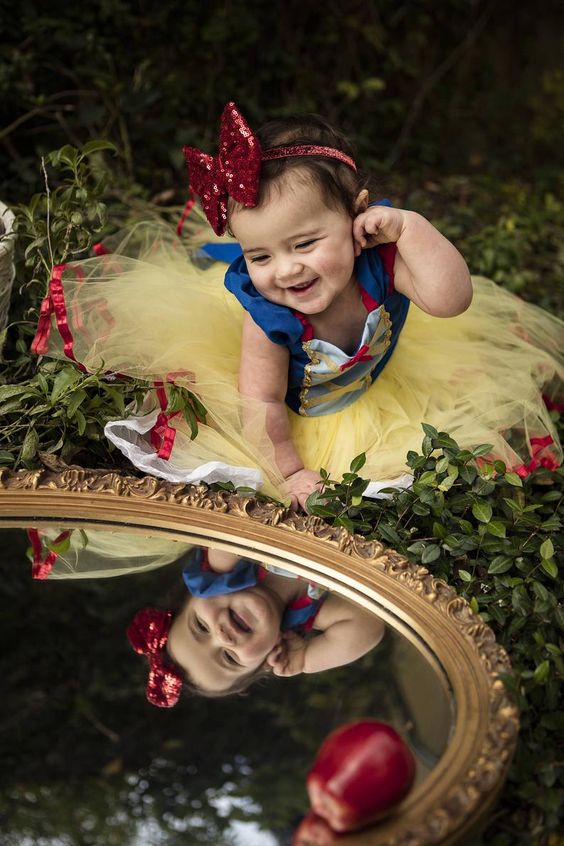 8. Poppy troll
From the hit movie Trolls comes this very cute Poppy costume. It comes with the headpiece with attached hair, so your baby girl will look just like the favorite Troll in this Poppy costume.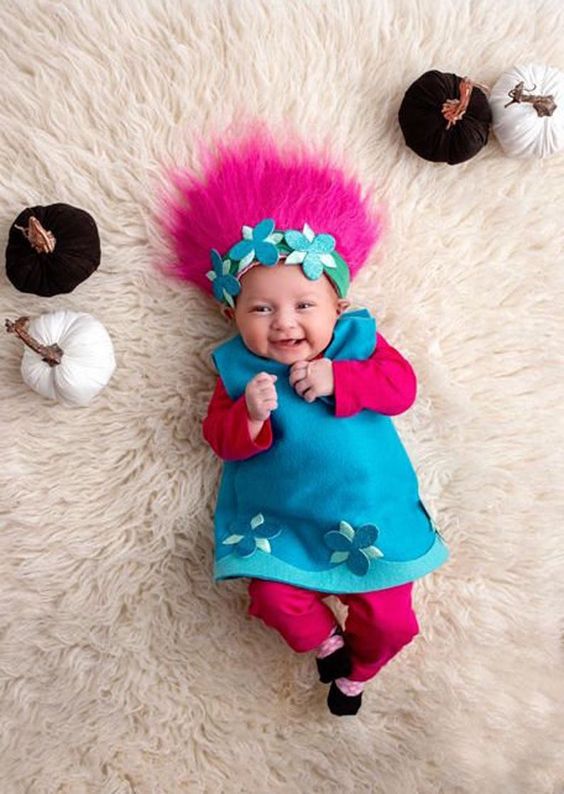 9. Cat
Are you looking for an extraordinary baby girl Halloween costume?  Cat is the one!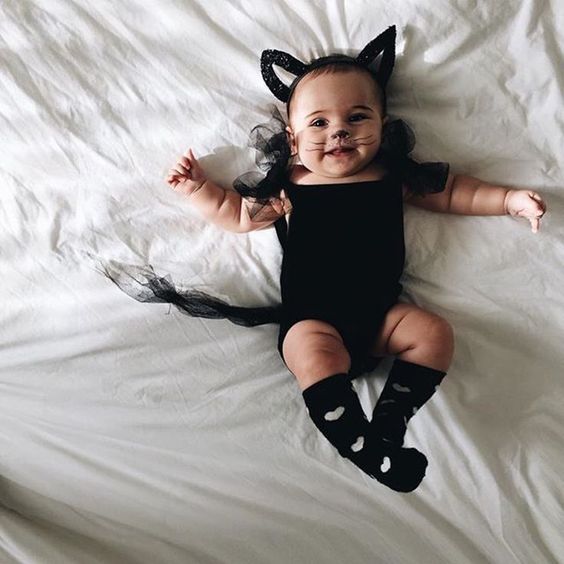 10. Mouse
Trick or Treat Grey Mouse Tutu Outfit. Your child will be the cutest little Mouse in the neighborhood!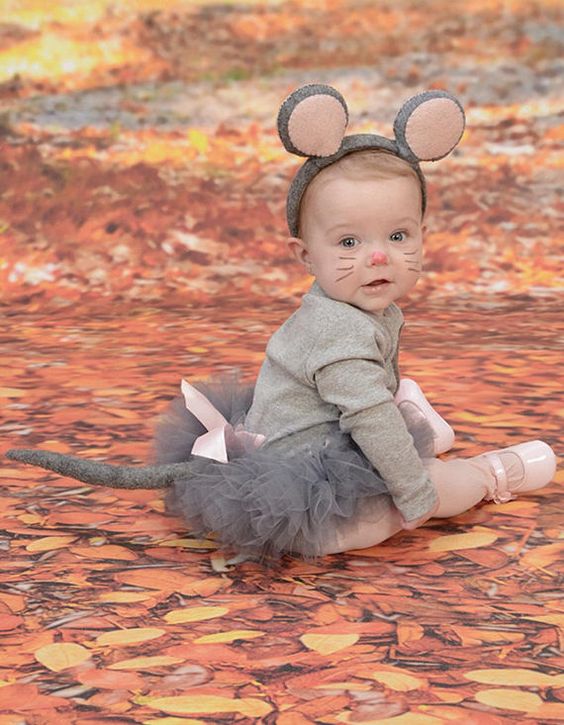 Check out also: