10 Relaxing and Funny Shows About Families

As long as you are a parent you will need to relax from parenting.
The best shows about families are those sitcoms and family shows that give you feel that you are not bad at parenting and that you are not alone in this.
Here are the 10 most relaxing and funny family shows sorted by year of release.
1. Full House (1987)
When Danny Tanner's wife unexpectedly dies, he is left alone with his three daughters, D.J., Stephanie, and Michelle. There is no one left to help him raise the children. Fortunately, his brother-in-law Jesse, who plays a rocker, and Joey, an amusing comedian, appear, and together they offer help with raising children. Moreover, there is Rebecca Donaldson, Jessy's girlfriend, who is always with the girls when they need her.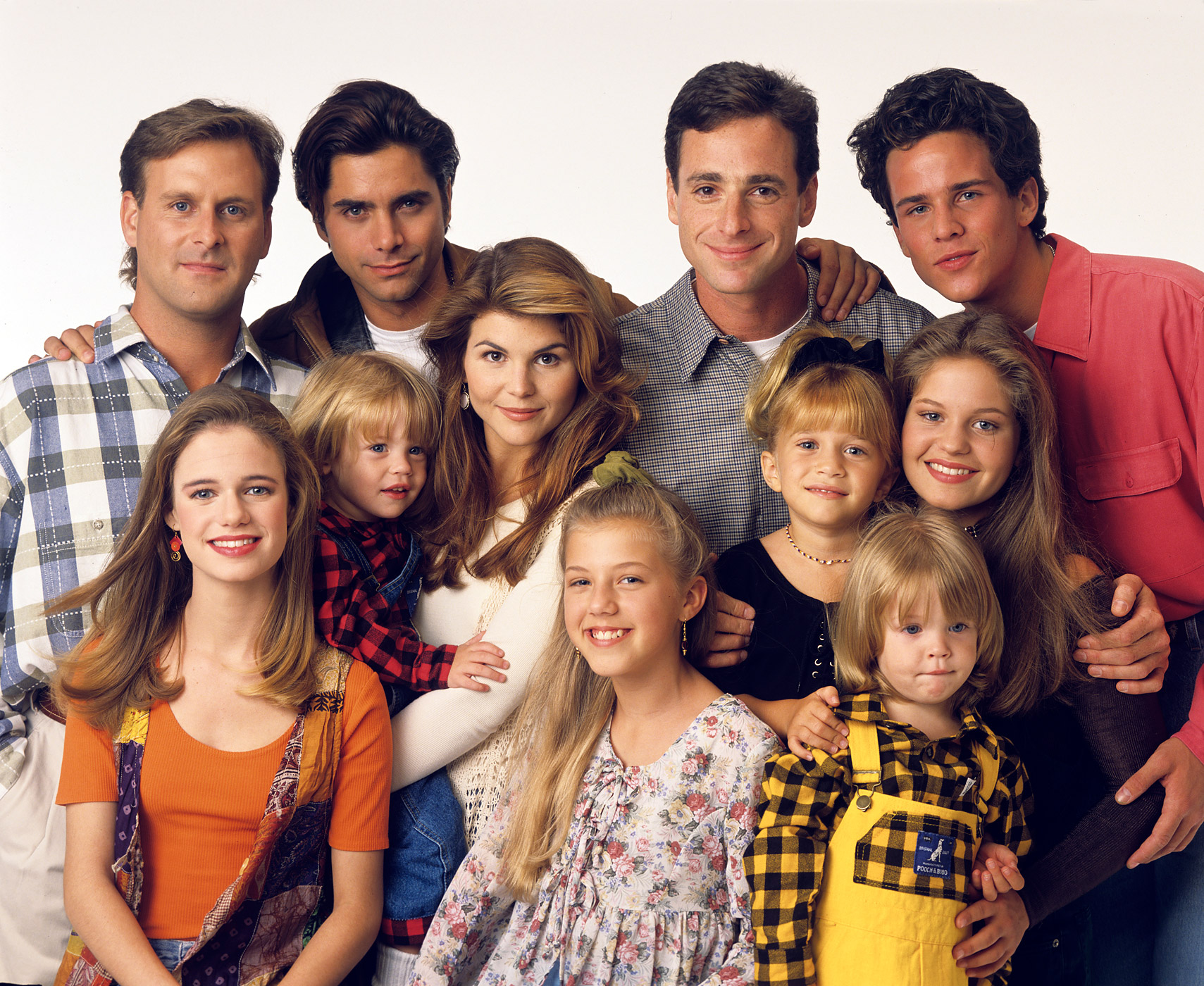 Source: imdb.com
2. Step by Step (1991)
Crazy American family: A charming and clever Carol who protects her own and married children, a good, not very romantic Frank with a heart in his hand, and their constantly quarreling descendants. Foesters and Lamberts get closer at family games, nature trips, school events, Halloween, or Christmas holidays. The edges of sharp relationships will round up over time, after a few years Carol and Frank will give birth to a little girl Lilly.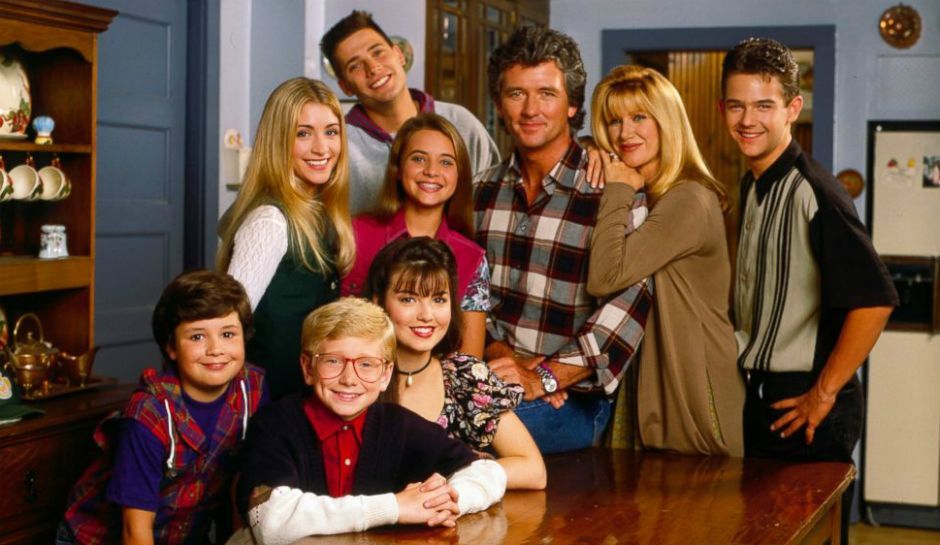 Source: imdb.com
3. Gilmore Girls (2000)
Welcome to Stars Hollow, Connecticut. Here we meet the stubborn 30-year-old Lorelai Gilmore, who arranges a nice, comfortable, coffee-scented life not only for herself but also for her similarly stubborn teenage daughter Rory. This series focuses on the relationship of a young unconventional mother with an intelligent teenage daughter and the main theme is trouble with family, love, friendship, education, ambitions, disappointment, and generational and social differences.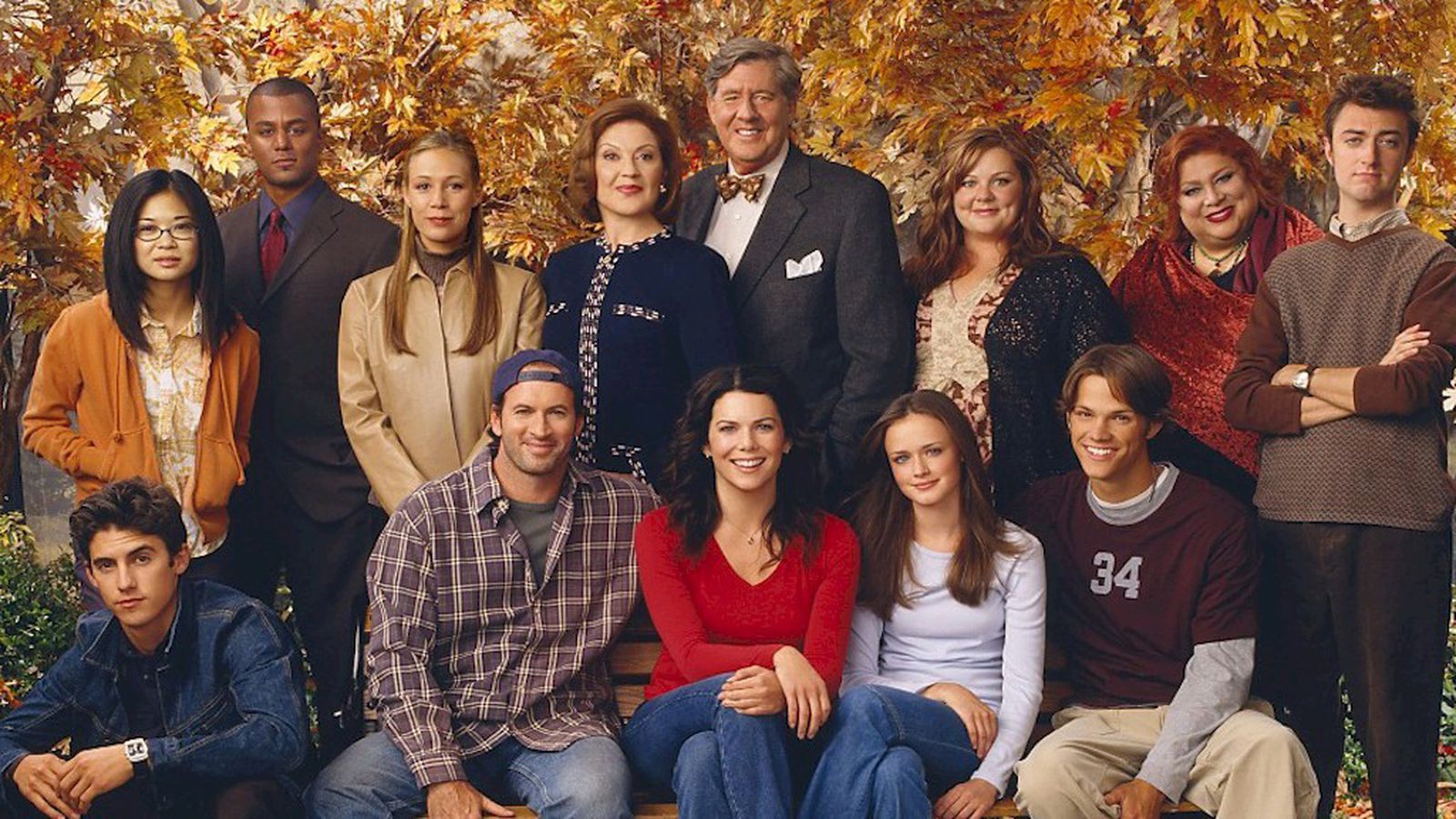 Source: imdb.com
4. Two and a Half Men (2003)
Charlie is a rich old bachelor with a beach house, and he is able to get any woman very easily. However, his happy life in Malibu is disrupted when his brother Alan, who is just getting divorced, moves in with him. Plus, Alan's not alone – he has an eight-year-old son, Jake. And he'll just let Charlie work.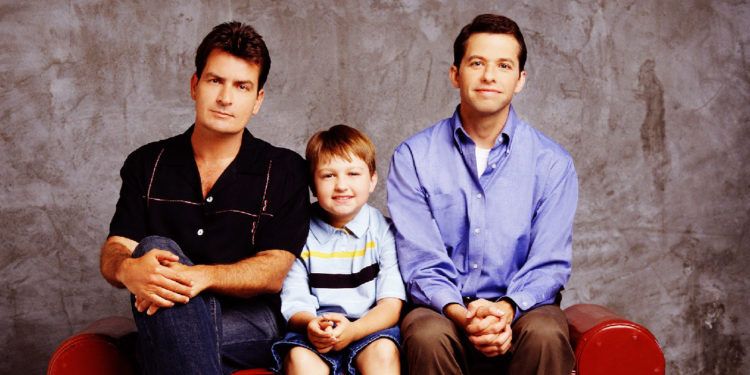 Source: imdb.com
5. The Middle (2009)
Frankie Heck, a middle-aged woman who has three children with her husband Mike. And even though their family is sometimes slightly dysfunctional, together they can handle every problem.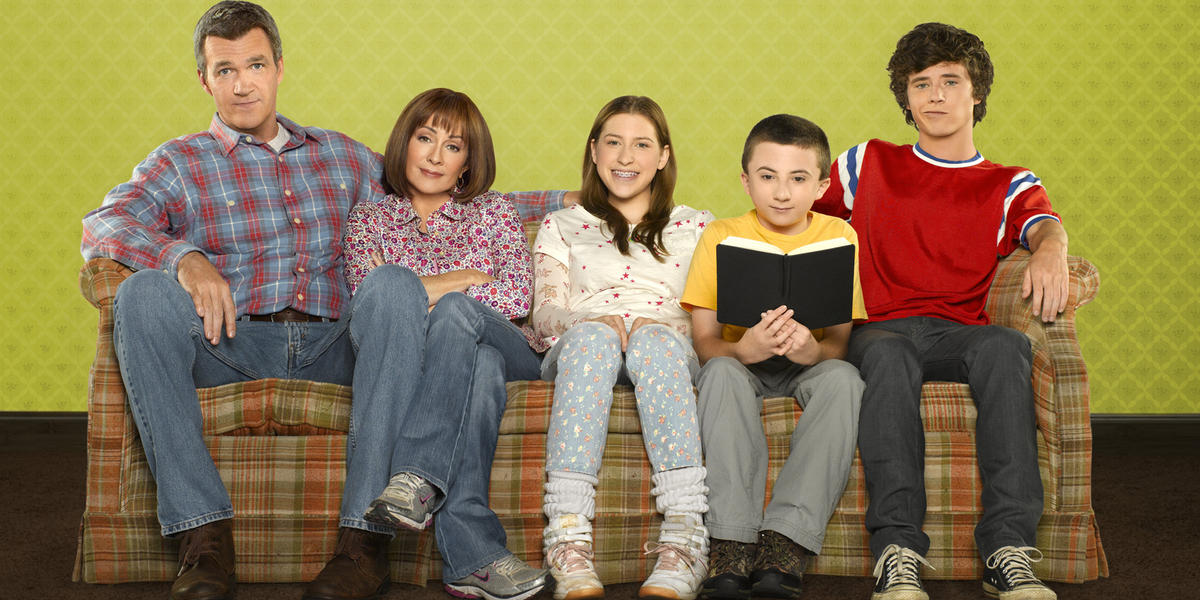 Source: imdb.com
6. Modern Family (2009)
The American comedy series introduces us to a modern family clan, led by 60-year-old Jay Pritchett with his new young wife and married son, Jay's adult daughter with three children and a son who has just adopted a child with his partner. The once proven family model woman + man + two to three children are long gone and this American sitcom introduces us to a modern family from the beginning of the 21st century. Actually, three families, which together form the Pritchett clan.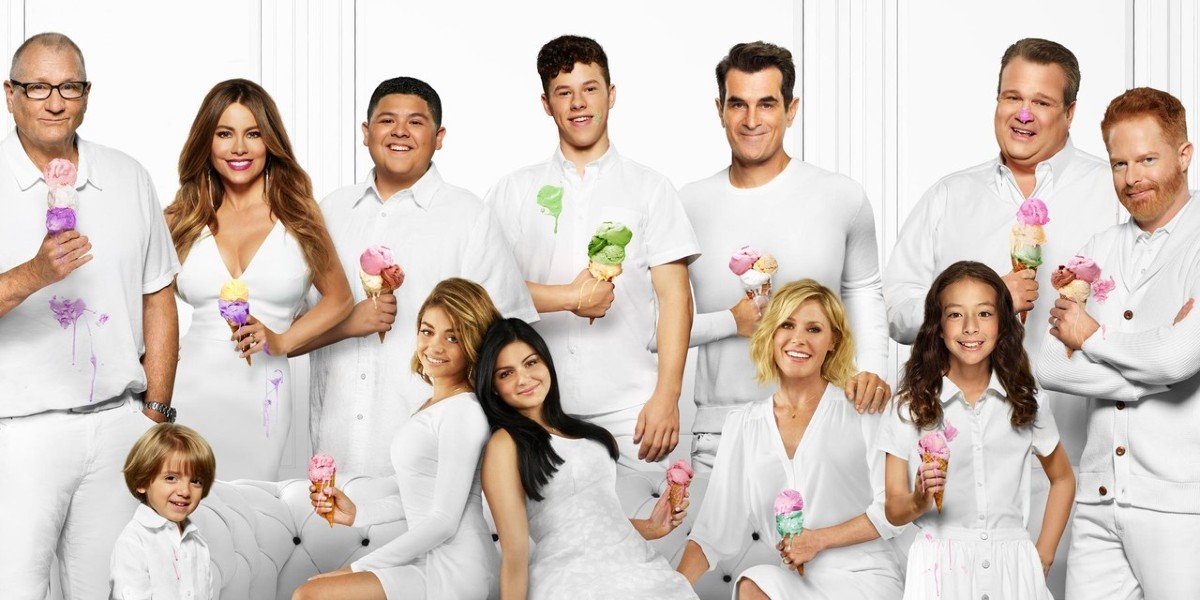 Source: imdb.com
7. Raising Hope (2010)
At least you have a family – when something unexpected happens. Twenty-three-year-old Jimmy Chance is enjoying his life. He makes a living as a pool cleaner, drinks every night, and still lives at his parent's house with his mother Virginia, dad Burt, and grandmother Maw Maw. A big turnaround comes when he meets Lucy, who is by the way a wanted criminal. A few months later, Jimmy decides to visit her in prison. A big surprise waits for him there, Lucy is pregnant and when she gives birth, he has to take care of their daughter. At home, they are not very happy about this surprise. His parents never knew much about raising children, after all, Jimmy was born when they were only fifteen years old. Virginia, the mother of Jimmy,  believes her granddaughter's name should be Hope.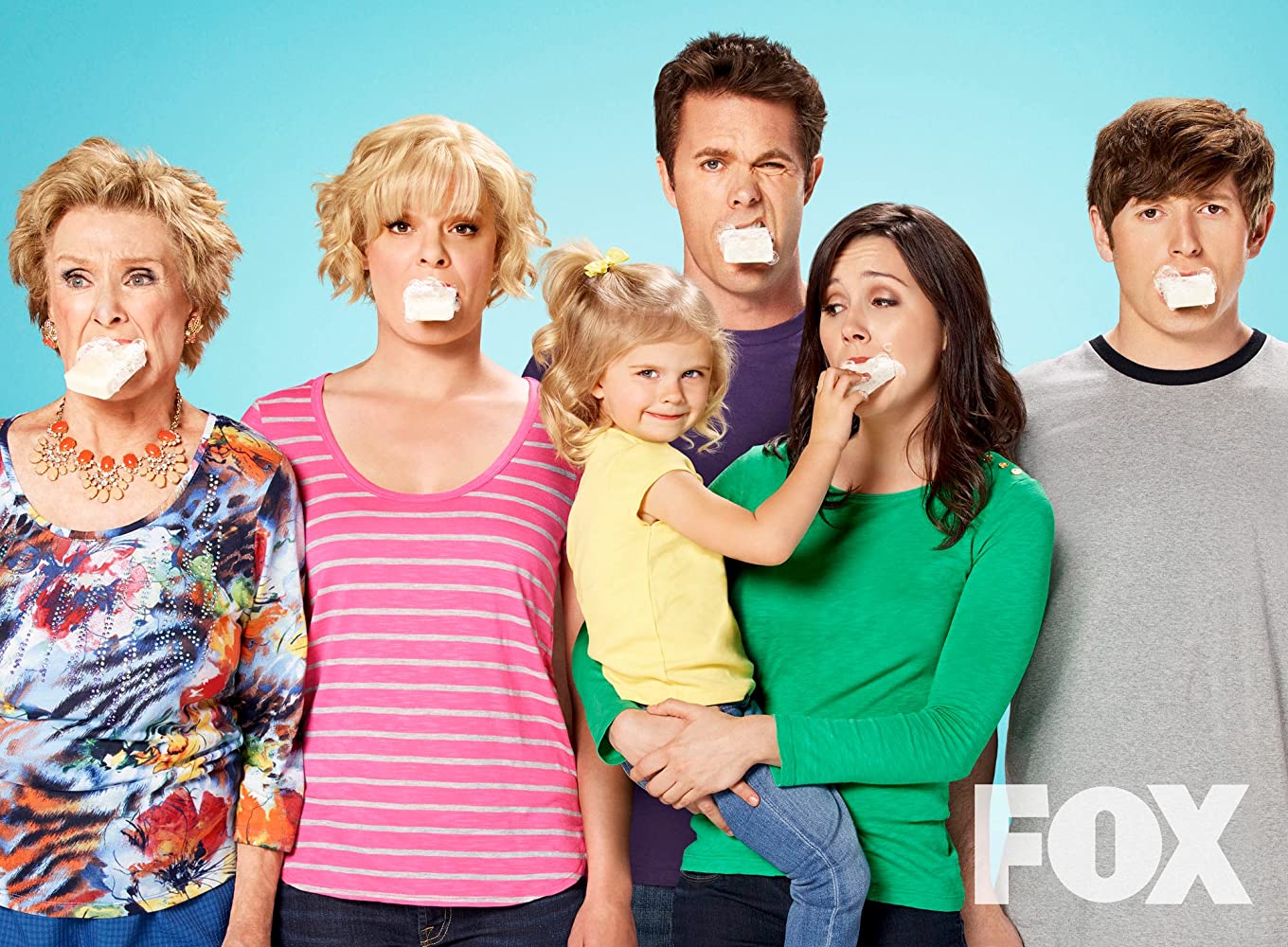 Source: imdb.com
8. Baby Daddy (2012)
Ben becomes a dad from day to day when he discovers a little child in front of his entrance, left there by his ex-girlfriend. Ben has to raise the girl. Ben's mother, Danny brother, Tucker the best friend, and Ben's good friend Riley, who is in love with Ben in the secret soul, give Ben and the little one a helping hand.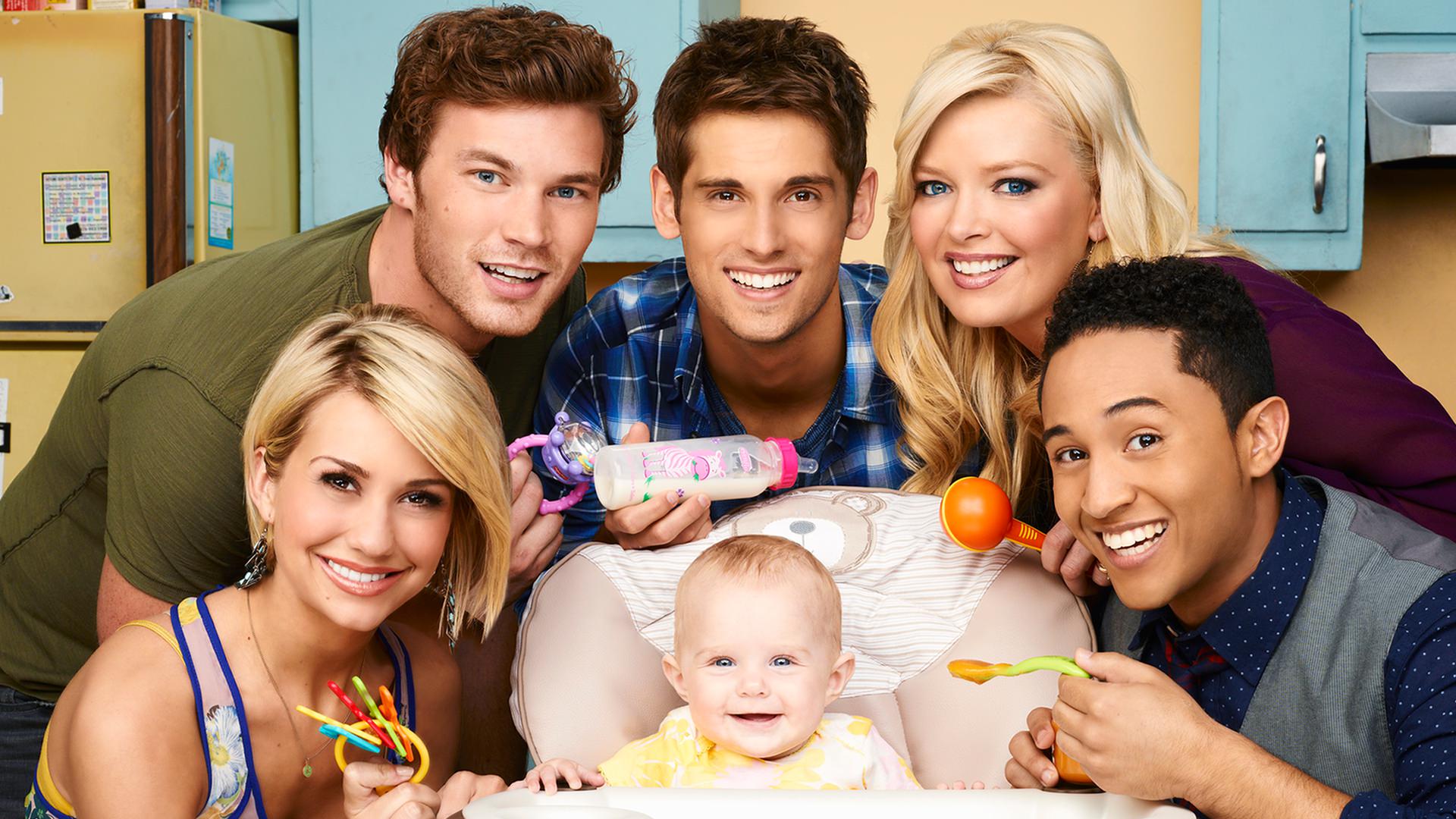 Source: imdb.com
9. Fuller House (2016)
The return of the famous family sitcom, which focuses on a new generation of the Fuller family. DJ Tanner-Fuller has to take care of her children after her husband's death, and her sister and best friend are willing to help her with that.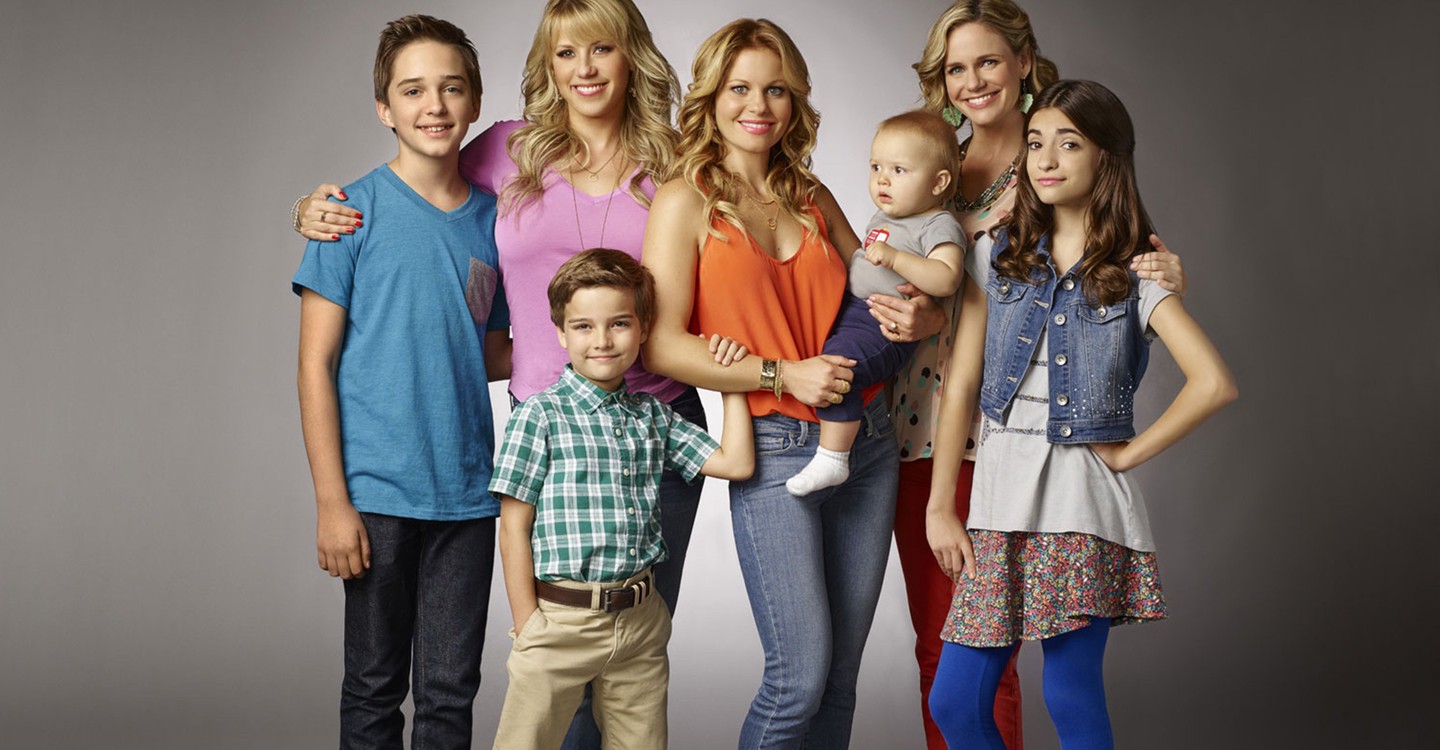 Source: imdb.com
10. American Housewife (2016)
Katie is a married woman who lives with her husband and three children in the affluent town of Westport. She tries to raise her children as best she can, despite all the possible obstacles that life and surroundings pose to her in the form of her perfect and rich neighbors and their perfect children.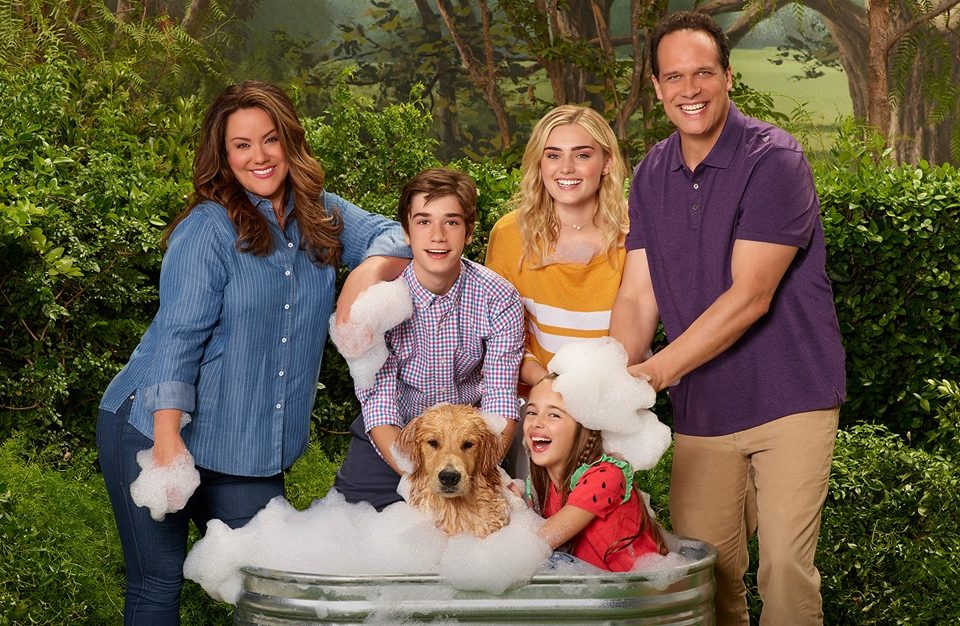 Source: imdb.com
BONUS: 19 Kids and Counting – Reality show (2008 – 2015)
The Dugger family is the TV's most conservative family. Parents Jim Bob and Michelle Duggar set some crazy strict rules for their children. They aren't allowed to date, so instead, they "court" (which includes no kissing until marriage and constant supervision).
However, the Duggars' dating rules aren't all that make us cringe. They've had a seriously scandalous history, such as the family's anti-LGBT stance, scamming their fans, and Josh's molestation scandal that got their show canceled.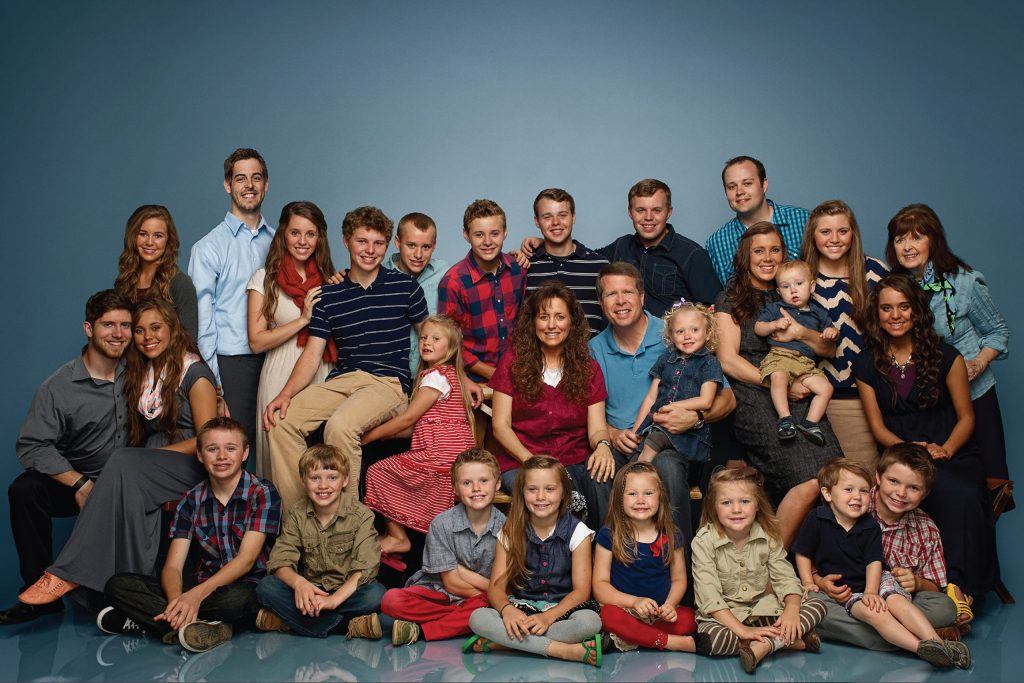 Source: imdb.com
 More to discover: