Hello Baby – Must-Haves Before Baby Born
Published by

Dominika

Created:
26. 1. 2021
Updated:
7. 10. 2022
Photo by Tanya – Arizona Wedding Photographer


There are a ton of to-dos when prepping for baby's arrival, and shopping for all the baby essentials is not least among them. From setting up the nursery to gathering the gear for sleeping, eating and diapering, it's easy to keep busy buying baby must-haves. It may seem like your newborn requires a lot of gear — and guess what? He does! But does he really need that much? It's not always easy to tell what you'll really need.
That's why we wrote it down for you! This is our list of baby must-haves to help keep your little miracle healthy, safe and comfy during those first hard weeks and the lovely months.
Here Are the Real Baby Must-Haves
Wardrobe essentials
Nursery essentials
Diapering essentials
Bath essentials
Feeding essentials
Gear essentials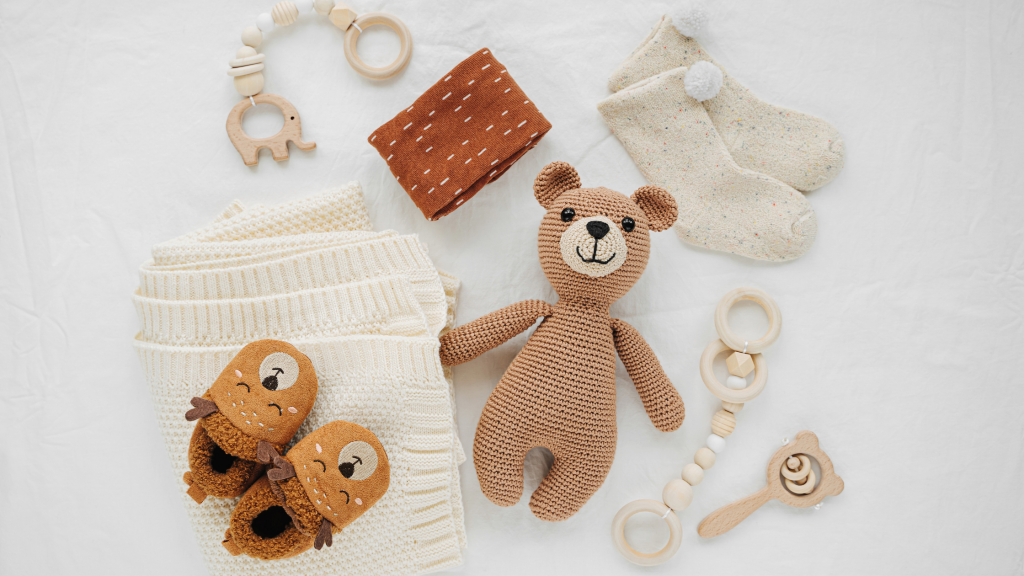 Baby Wardrobe
Be sure you really need to buy clothes for your baby. Because if your B-day coming or Christmas time it is possible you are going to receive many, many, MANY clothes for your little one. But anyway here is what you can't miss to buy!
onesies – envelope folds at the shoulders and snaps at the crotch
kimono-style shirts with snaps or envelope folds at the shoulders
pants – footies can be a great option
many one-piece pajamas
rompers or other dress-up outfits
sweaters or jackets – front buttoned
socks or booties – shoes are unnecessary until baby starts walking
newborn hats – light/soft for a summer baby, thicker cap that covers ears for a winter baby
no-scratch mittens
wearable blankets for the winter
bunting bag or fleece suit for the winter
lightweight and heavy stroller blankets
gentle laundry detergent
Of course, don't forget the weather season. I could write you a hundred kinds of stuff of clothes but be sure you really need this based on the weather time your baby supposed to come into the world.
Baby Nursery
A baby's room calls for adorable decor (upcoming article) for sure, but you'll also need furniture and baby bedding that will make infant care all the easier and safer.
Crib or cradle
firm, flat mattress that fits snugly in the crib
fitted crib sheets
rocking chair or glider
baby monitor – check our Annie Baby Monitor and why this one
diaper changing table or dresser with changing pad
toy basket
diaper pail
swaddle
Photo source: Pinterest.com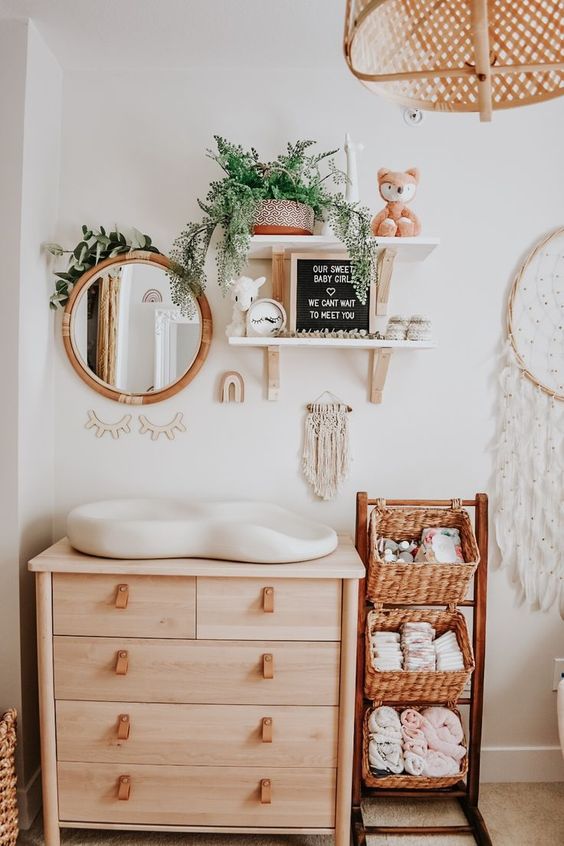 Baby Diapering
These baby diapering must-haves will help you with this daunting job – but don't worry it's just for the first time you'll get the hang of it.
large boxes of disposable newborn-size diapers, or dozen cloth diapers
large boxes of baby wipes
large tubes of baby butt cream
diaper pail
Baby Bath
Bath time can be tons of fun. Best be prepared with all the right stuff.
baby bathtub
baby shampoo and body wash
hooded baby towels
soft washcloths
baby lotion or oil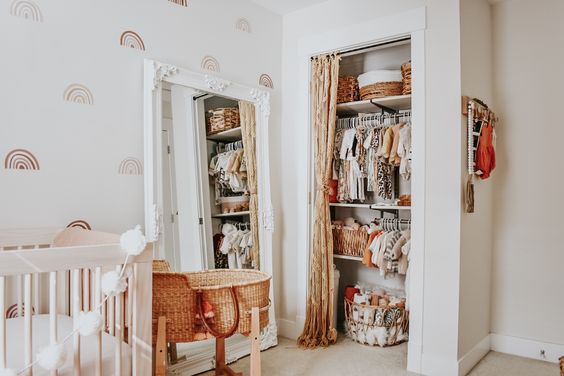 Photo source: Pinterest.com
Baby Feeding
Be prepared to feed your newborn around the clock—which means, whether you're breastfeeding or bottle-feeding, you're going to need a whole bunch of baby things for mealtime. So this part is not that much for the baby like for the mother. Let us help you!
bottles
bottle brush – to make it super clean for the little miracle
dishwasher basket for small items
formula – if not nursing
Breast pump – if you plan to breastfeed
milk storage bags – if breastfeeding
nursing pads – if breastfeeding
nipple cream – if breastfeeding
comfy chair
many bibs
soft cloths
baby feeding pillow – not necessary
bottle warmer
bottle sterilizer – not necessary
Baby Gear
infant car seat or convertible car seat
stroller
baby carrier
baby swing or bouncer
play mat
Shop smart for your new baby with this checklist of infant necessities, nice-to-haves, and baby items you don't need to spend money on.
Check out also these tips