Motion Detection on Annie Baby Monitor App
Published by

Dominika

Created:
19. 11. 2020
Updated:
1. 9. 2023
Did you ever think about how to leave the room, where is your baby sleeping?
If you want to leave your calm sleeping baby and make some coffee or tea, or even food, here is the solution!
A voice babysitter is one solution but seeing your baby is much better and calmer. Annie is really good at this.
Annie baby monitor helps you to watch your sleeping baby. All you need are two phones and an internet connection. So you can be nearby your baby while you doing anything anywhere! It is a babysitter that captures both sound and image. You can set the sound sensitivity on your mobile phone, while the other mobile phone, which is nearby your baby, will capture your picture and sound. You can also turn on your baby's light on your phone if it's dark and you want to see what's going on with your baby.
And one more amazing thing! You can even talk to your baby through this app! So if you leave, e.g. pick up a package from the UPS in front of the house, you can calm the baby down before you run after him. Classic baby monitors are large, sturdy, or not working properly. Annie is created by parents like us, and it contains all the functions we need.

What's new? Motion Detection!
What does motion detection mean?
Motion detection is the process of detecting a change in the position of an object relative to its surroundings or a change in the surroundings relative to an object. Detection of Motion can be achieved by either mechanical or electronic methods.
Active ultrasonic sensors emit ultrasonic sound waves that reflect off objects and bounce back to the original emission point. When a moving object disrupts the waves, the sensor triggers and completes the desired action, whether this is switching on a light or sounding an alarm.
So super easy. When your baby moves or starts talking the (ultrasonic) sensors catch the move and send to your phone an alarm.
How far can a motion sensor detect?
Even we don't have some specialized detector systems (which are really expensive), the Annie Baby Monitor increases high sensitivity at distances of about 15 feet (4.6 m).
How do you set motion detection?
To activate our motion detection using your phone:
1. Open the App on your phone.
2. Select settings during the monitoring.
3. Set Motion Detection ON.
4. And watch every move of your baby with helpful notification of motion detection by Annie Baby Monitor.
Do motion sensors work in the dark?
Of course! Yes! All parents need this, especially at night! Motion sensors do work in complete darkness, as none of the motion sensors are reliant on using images to detect motion. As we told you above Annie the nanny catches move and voice by sensors.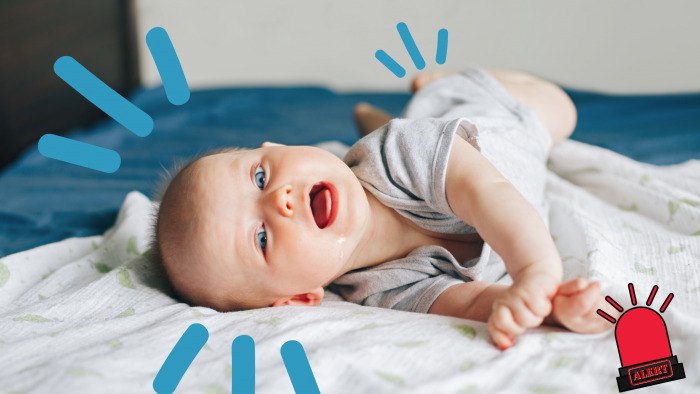 Why Annie Baby Monitor?
1. A great childcare supplement
Babysitters Apps have been standard for some time. But the Annie Baby Monitor on watch brings innovation in the field of child care. You can watch your baby continuously in all circumstances. Just one look at your wrist.
If the parent unit is located in the watch, you can easily get used to it, you always have it in sight and you don't have to carry anything anywhere. You can easily move around the apartment or house without losing track of what's going on in the children's room.
3. Simple display
The display of the watch is large enough, high quality and easy to operate. Whether your baby is asleep or crying, you see everything you need. As fast as checking the time on your watch.

How to turn your phone to a baby monitor? Check out our tutorial!
Check out also: