30 Christmas🎄Movies – Old, New, Classic and Modern
Published by

Dominika

Created:
3. 12. 2020
Updated:
27. 9. 2023

There are so many ways to get into the holiday spirit—baking the most festive Christmas sweets, listening to your favorite carols, and of course, curling up on the couch for a Christmas movie marathon with the best Christmas movies of all time. So pull out the blankets, pour the hot chocolate into your beloved Christmasy mug, and cuddle up in your Christmas pajamas for some Christmasy screen time.
Our definitive list of the best Christmas movies features picks both old and new, classic and modern, and they definitely put you in the holiday spirit whether you're watching them for the first time or the 100th.
Here I have for you 30 Christmas movies!
A Christmas Story
In the 1940s, a young boy named Ralphie attempts to convince his parents, his teacher and Santa that a Red Ryder BB gun really is the perfect Christmas gift.
Source: imdb.com
Elf
After discovering he is a human, a man raised as an elf at the North Pole decides to travel to New York City to locate his real father.

Source: imdb.com
Home Alone
An eight-year-old troublemaker must protect his house from a pair of burglars when he is accidentally left home alone by his family during Christmas vacation.

Source: imdb.com
Home Alone 2: Lost in New York
Kevin McCallister's family manages to leave him behind yet again in Home Alone 2 … and this time around he ends up in New York City, where he manages to outwit the Wet Bandits once more.
Source: imdb.com
How The Grinch Stole Christmas
On the outskirts of Whoville lives a green, revenge-seeking Grinch who plans to ruin Christmas for all of the citizens of the town.
Source: imdb.com
The Christmas Chronicles
Two children who encounter Santa in their own home — and find themselves on a magical adventure to help him save Christmas.
Source: imdb.com
Christmas with the Kranks
Because their daughter, Blair fly away, Luther and Nora Krank decide to skip Christmas all together until she decides to come home, causing an uproar when they have to celebrate it at the last minute.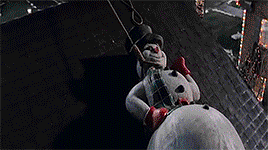 Source: imdb.com
Last Christmas
Kate is a young woman subscribed to bad decisions. Working as an elf in a year-round Christmas store is not good for the wannabe singer. However, she meets Tom there. Her life takes a new turn. For Kate, it seems too good to be true.
Source: imdb.com
Klaus
A simple act of kindness always sparks another, even in a frozen, faraway place. When Smeerensburg's new postman, Jesper, befriends toymaker Klaus, their gifts melt an age-old feud and deliver a sleigh full of holiday traditions.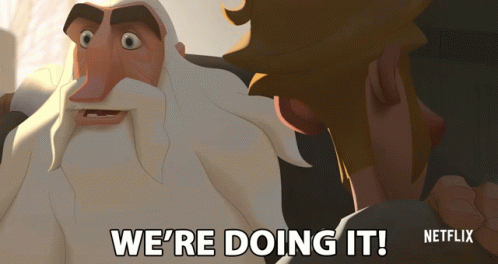 Source: imdb.com
A Christmas Carol
Disney's animated take on the classic Charles Dickens story offers a unique visual experience.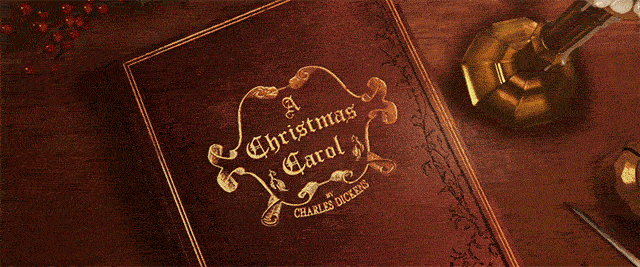 Source: imdb.com
A Christmas Prince
A Christmas Prince packs in every rom-com cliche you can think of into 90 minutes — and that's exactly what makes it so delicious to watch. When a journalist is assigned to cover the handsome but mysterious prince of a small country named Aldovia, she gets more than she bargained for (of course).
Source: imdb.com
Last Holiday
In this heartwarming rom-com drama, Queen Latifah plays a small-town saleswoman who spends her life savings on a holiday trip to Europe after finding out she has a terminal illness – spoiler there's a twist!
Source: imdb.com
The Nightmare Before Christmas
Is it a Christmas movie? Is it a Halloween movie? Tim Burton blends both holidays together in a way that's both spooky and heartwarming all at the same time. Jack Skellington, king of Halloween Town, discovers Christmas Town, but his attempts to bring Christmas to his home causes confusion.
Source: imdb.com
Holidate
A single woman decides that she's had enough of her mother's attempts to set her up, so she recruits a "holidate" — a platonic plus-one to join her at every holiday gathering. In true rom-com fashion, things don't stay platonic for long, though.
Source: imdb.com
The Polar Express
On Christmas Eve, a young boy embarks on a magical adventure to the North Pole on the Polar Express, while learning about friendship, bravery, and the spirit of Christmas.
Source: imdb.com
Love Actually
Follows the lives of eight very different couples in dealing with their love lives in various loosely interrelated tales all set during a frantic month before Christmas in London, England. In the End the different is not that different.
Source: imdb.com
Four Christmases
Christmas has a way of bringing everyone together, even when you least expect it. In this modern Christmas movie, Reese Witherspoon and Vince Vaughn play an unhappily married couple whose tropical holiday plans get derailed.
Source: imdb.com
Office Christmas Party
When his uptight CEO sister threatens to shut down his branch, the branch manager throws an epic Christmas party in order to land a big client and save the day, but the party gets way out of hand…
Source: imdb.com
The Holiday
This romantic comedy about a pair of house-swappers that fall in love abroad will make you want to spend next Christmas in a charming English Cottage.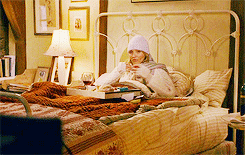 Source: imdb.com
Arthur Christmas
Santa does the unthinkable and forgets to deliver a gift to a child on Christmas Eve — and his youngest son, Arthur, must make the delivery before dawn.
Source: imdb.com
The Family Stone
An uptight, conservative businesswoman accompanies her boyfriend to his eccentric and outgoing family's annual Christmas celebration and finds that she's a fish out of water in their free-spirited way of life.
Source: imdb.com
Almost Christmas
A dysfunctional family gathers together for their first Christmas since their mom died.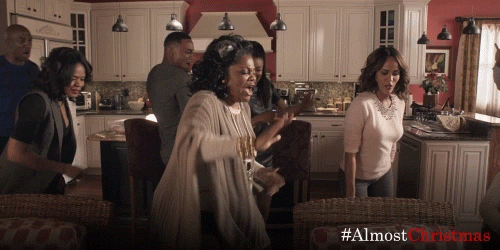 Source: imdb.com
Jingle All the Way
A father vows to get his son a Turbo Man action figure for Christmas. However, every store is sold out of them, and he must travel all over town and compete with everybody else in order to find one.
Source: imdb.com
The Princess Switch
Competing in a Christmas baking competition in Belgravia, a Chicago baker bumps into the prince's fiancée–who looks just like her. They switch lives for two days.
Source: imdb.com
Let It Snow
In a small town on Christmas Eve, a snowstorm brings together a group of young people. This story is based on book Let it snow by John Green.
Source: imdb.com
A Cinderella Story: Christmas Wish
Despite her vain stepmother and mean stepsisters, an aspiring singer works as an elf at a Christmas tree lot and finds her own holiday miracle.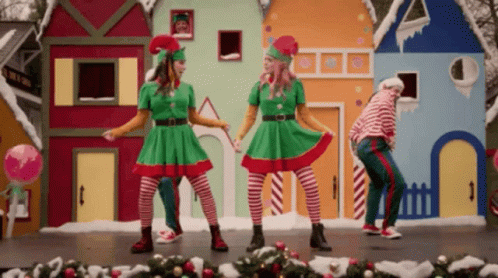 Source: imdb.com
The Knight Before Christmas
A medieval English knight is magically transported to present-day America where he falls for a high school science teacher who is disillusioned by love.
Source: imdb.com
Christmas Wedding Planner
Wedding Planner, Kelsey Wilson, is about to have her big break: planning her beloved cousin's lavish and exclusive wedding. Everything is going smoothly until Connor McClane, a devilishly handsome private investigator, shows up and turns Kelsey's world upside-down. Hired by a secret source, Connor quickly disrupts the upcoming nuptials but wins Kelsey's heart in the process.
Source: imdb.com
The Holiday Calendar
A struggling but talented photographer inherits an antique holiday advent calendar, the contents of which seem to predict the future. Will this magical calendar lead her to love this holiday season?
Source: imdb.com
Bad Moms Christmas
As their own mothers drop in unexpectedly, our three under-appreciated and over-burdened moms rebel against the challenges and expectations of the Super Bowl for mothers: Christmas.
Source: imdb.com
Check out also: