The Best Baby Monitor 2022
Published by

Dominika

Created:
4. 1. 2022
Updated:
26. 7. 2023
Parenting is, for many, the most beautiful stage in life, despite the difficulties that come with it. Nowadays, parents have not only help and advice from loved ones or from the endless pages of parenting books. Thanks to modern technologies, children's electronic baby monitors can also come handy – giving you a much-needed sleep and often saving your baby's life.
How to save your money and at the same time have a baby monitor you can rely on? Choose between Wi-Fi baby monitors, smart monitors, wearable devices and everything in between. Don't you know how to decide which baby monitor is right for you? Don't worry we wrote down for you the ultimate guide on How to Choose The Best Baby Monitor.
Ready for the pros and cons of each type of baby monitor? Here are the best baby monitor 2022 picks to get through a full night with less stress and more rest.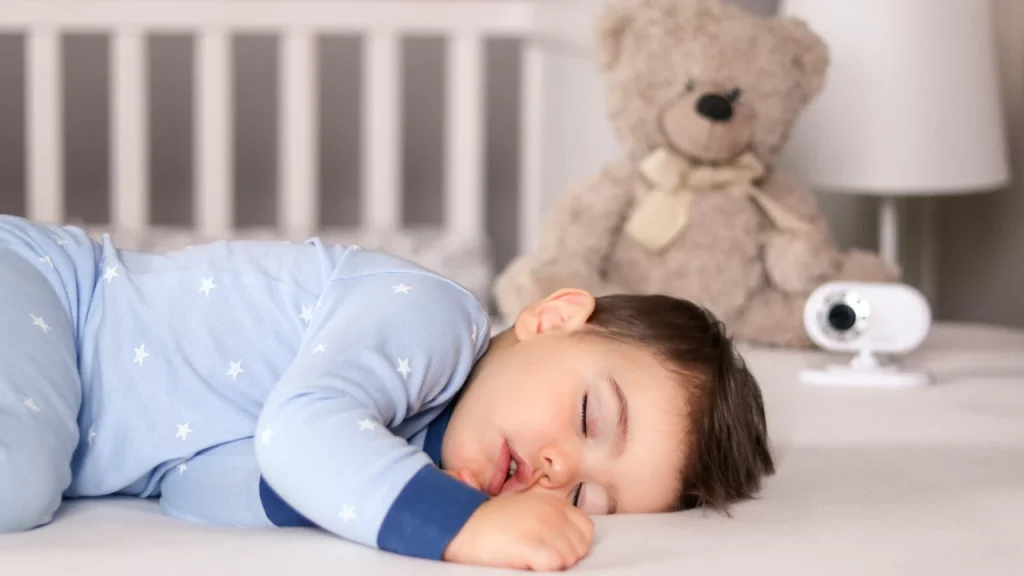 Now that you have an idea of ​​what to expect from the baby monitor, you can choose the best one! Here are the best baby monitor picks to get through a full night with less stress and more rest.
Eufy Video Baby Monitor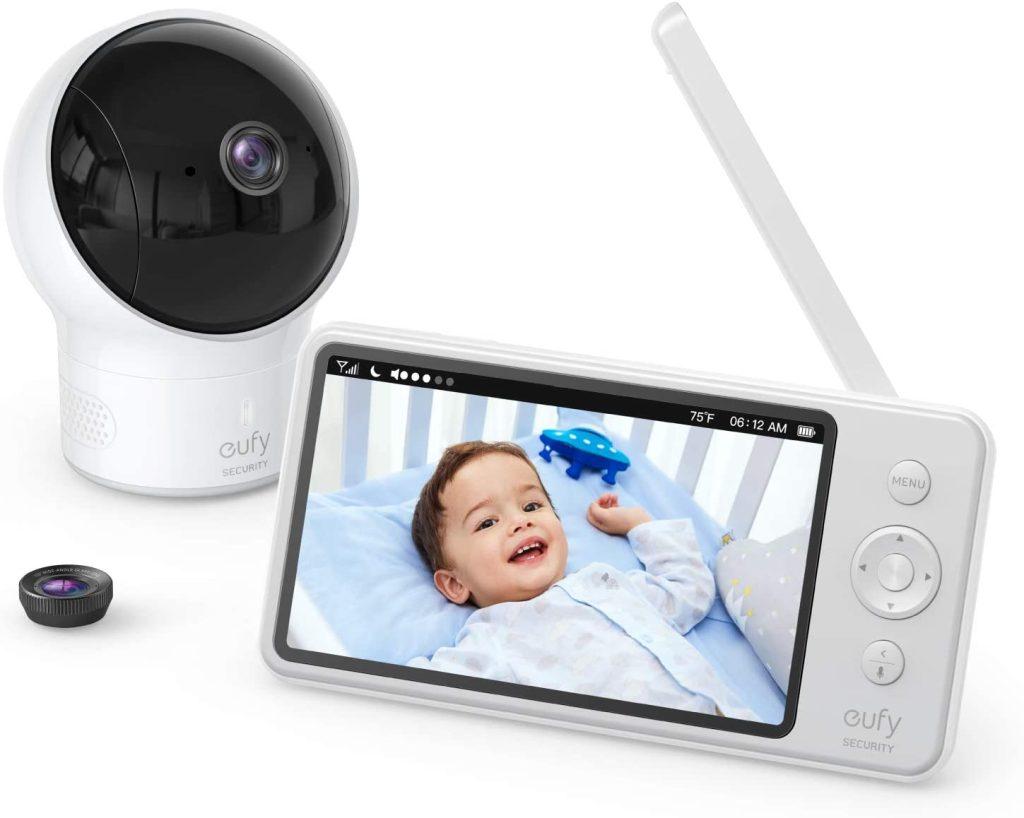 Better video and image quality, range, battery life, and other important factors set the Eufy apart from every other local-video baby monitor available.
Infant Optics DXR-8
Keep a close eye on your little ones as they sleep with the Infant Optics DXR-8 LCD Video Baby Monitor. This unique baby monitor features interchangeable lenses for the perfect view. With no confusing setup, just simply plug in to get peace of mind.
Arlo Baby Monitoring Camera & Stand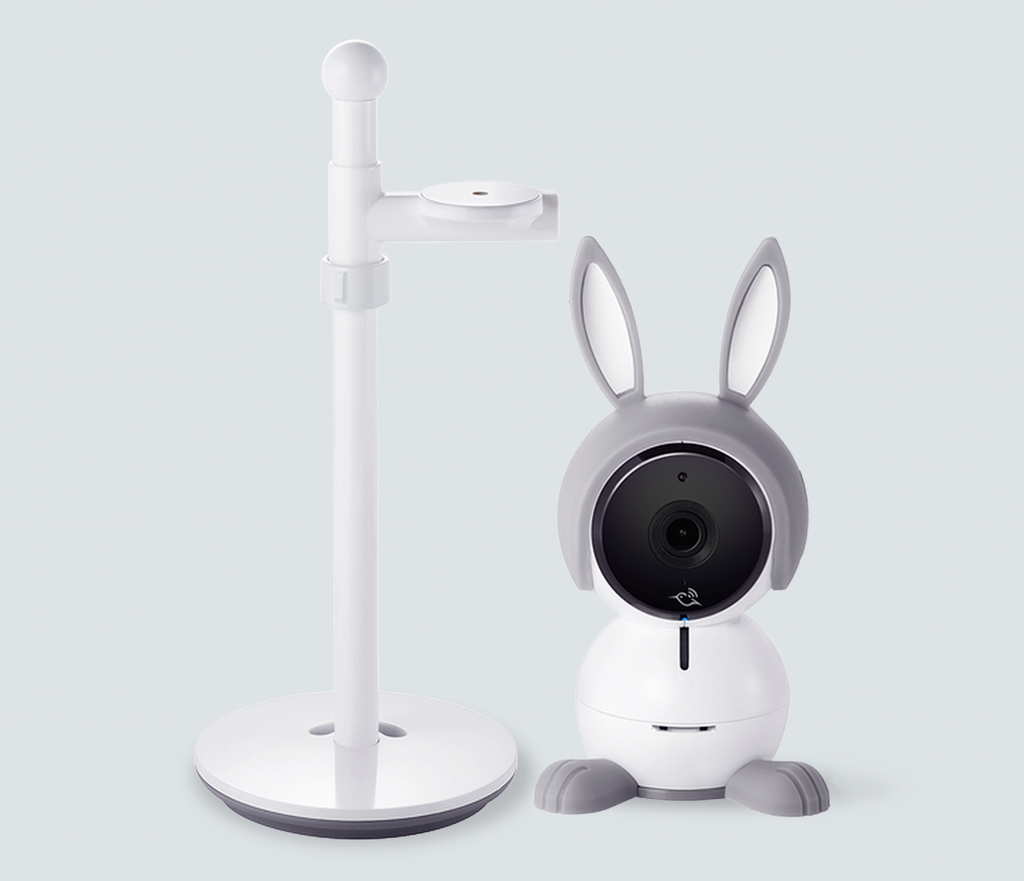 This baby monitor use the Arlo app to watch, listen in, and talk using your smartphone, tablet, or computer. Arlo Baby can record a video when motion or sound is detected.
Nanit Smart Baby Monitor
The Nanit has a 960-pixel HD camera equipped with night vision. While you're monitoring baby via your smartphone, you can hear your little one even while using other apps or while your screen is locked. Parents can track insights such as breathe how long baby has slept.
Owlet Cam and Smart Sock
The Owlet Cam streams HD 1080p video with night vision and two-way audio to your smartphone over a secure, encrypted WiFi connection so you can hear and see your baby from anywhere. Never miss a moment with sound and motion notifications, and background audio that plays while you use your phone for other tasks.
Annie Baby Monitor App
Annie baby monitor transfers high-quality live video from the child's room to you over both Wi-Fi and cellular connections. With smart notifications, you will always have an overview of what is happening to your baby. Feel secure knowing that you can hear and communicate with your child from any location – press a button and speak. The security of our little ones is top priority. All communication between the child and the parent device is securely encrypted.
*Price: Pricing depends on how long you plan to use Annie Baby monitor – subscription is weekly, monthly, or yearly.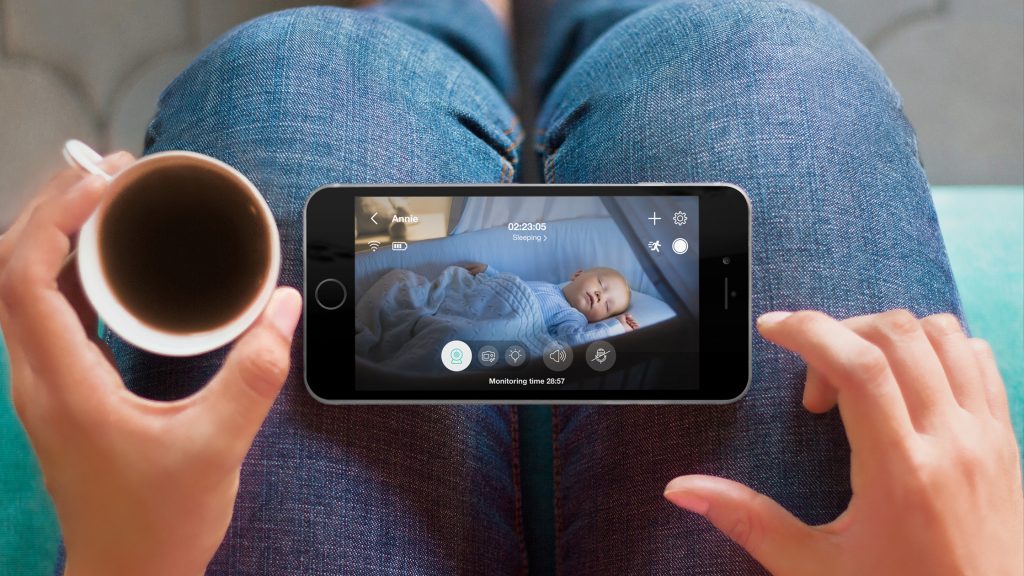 Turn Your Phone Into a Baby Monitor! How? Click HERE!
Might be interesting for you: