Best Apps for New Moms
Published by

Dominika

Created:
15. 9. 2020
Updated:
27. 9. 2023


Parenthood is one of the most challenging and stressful journeys ever. Nowadays, thanks to technology, is parenting definitely easier, especially for mothers, because having immediate aid in your pocket can definitely lower the stress and improve the child-rearing journey.
So whether it's creating a grocery list, tracking your baby's development, finding the best local kid-friendly spots, or just watching your little one while having a romantic dinner with your man, check out some of our favorite apps for moms-to-be and moms.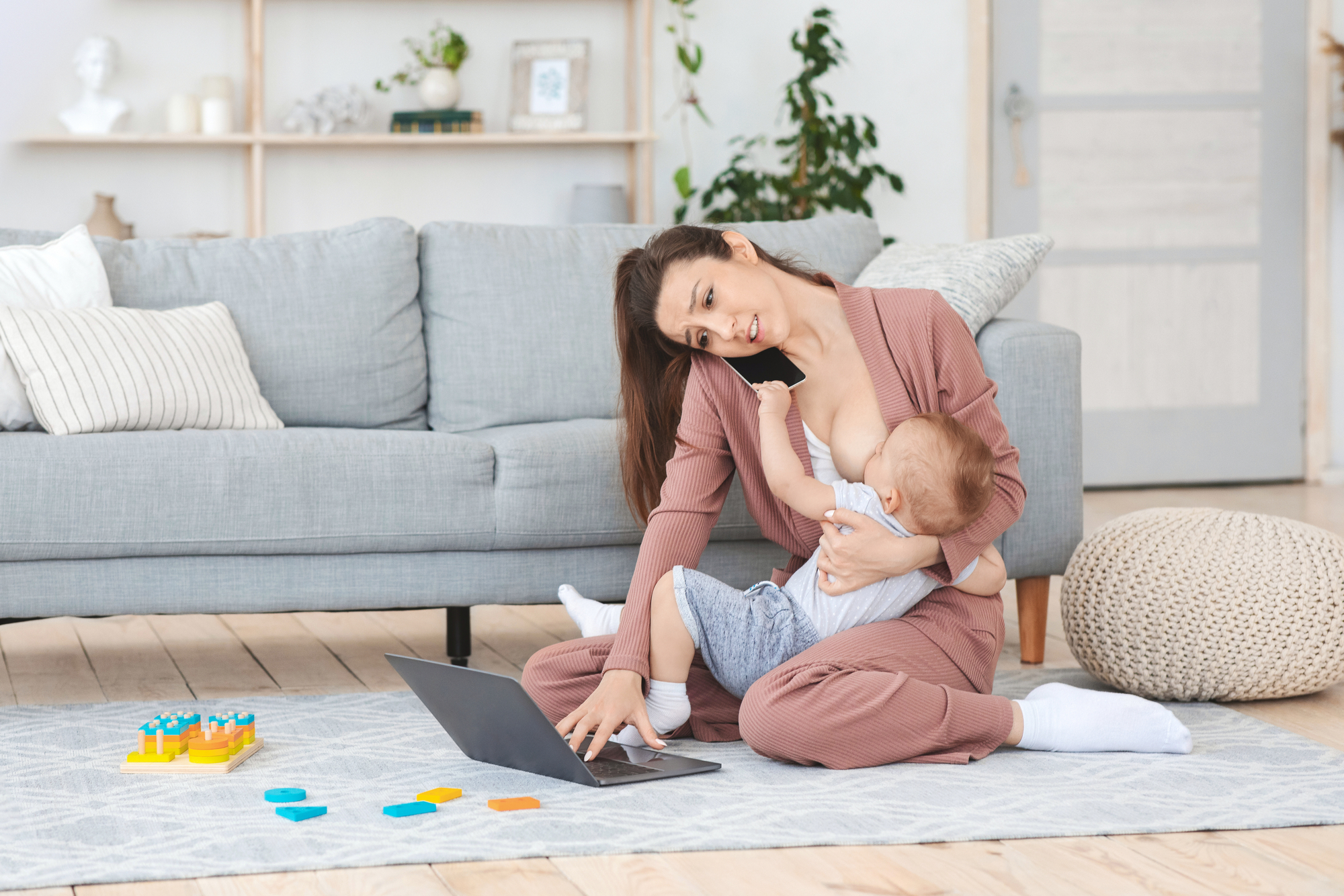 While pregnancy tracking apps are certainly no substitute for professional medical advice, but they can be fun and helpful to know what is happening inside of you and how is your baby developing.
These phone baby trackers can be super helpful in monitoring your baby's growth and it's development week by week.
Pregnancy & Baby Tracker WTE
Guides you through pregnancy day-by-day and week-by-week even hour-by-hour. Based on your due date, you'll receive personalized content, the latest parenting news and health information, and access to a community of other parents and moms-to-be like you. You'll get support to help you prepare and feel in control every step of the way.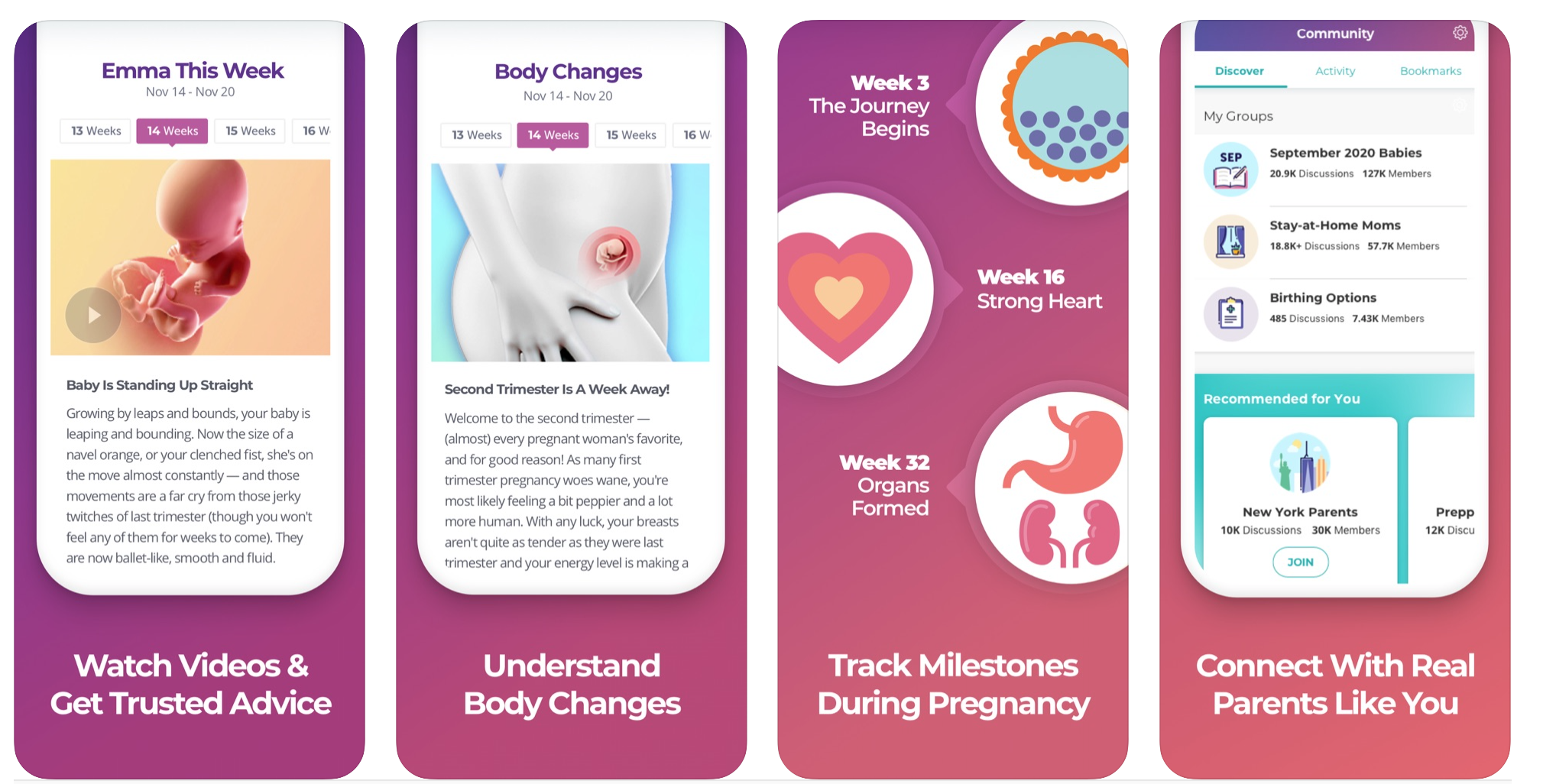 Himommy Pregnancy tracker
This app is easy to use with interface and color palette. If you want an expert-approved list of exactly what to bring to the hospital for mom, for baby, and what to have at home, this app is for you. You get a "message" every day from the baby, how is today develop. You can also track how big the baby is week by week.
Pregnancy +
You can track your baby's kicks and your weight gain, as well as learn about your baby's growth through size-specific illustrated charts and images from every angle through every week of your pregnancy. Also as Himommy PT you're going to get messages from the baby about its development but it's special because of real-time selfies from the womb in this message. Thanks to this app you get probably the closest you can get to see what your baby looks like through each stage of pregnancy.
The Bump – Pregnancy Tracker
If all the other apps are starting to blend together for you, The Bump will certainly wake you up. This adorably bright app tracks your baby's growth and also offers informative articles with fresh and relevant content for the specific week of your pregnancy. This app also suggests questions you might ask your doctor and seamlessly integrates appointments into your iOS calendar.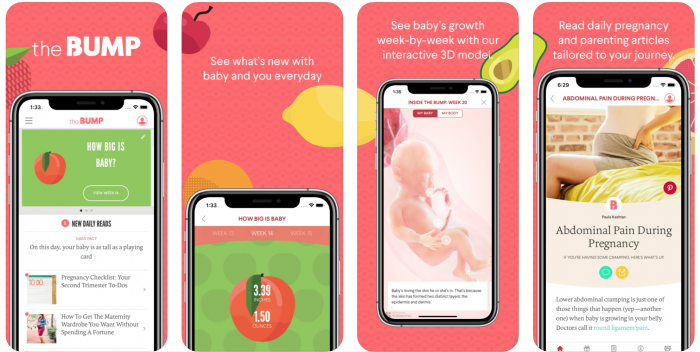 Ovia Pregnancy Tracker
Even that this app is not that much known as others, it is a really good app! Like the other ones, this app tracks your little one grow, inform you about development day-by-day. And what's different? This app offers you to write anonymously to other parents in the Community section. The best part of this app is a list of names. So you can find here the perfect name for your little one. Ovia PT filter names by letter or gender, you can see common nicknames, and learn about the meaning and origin behind each name.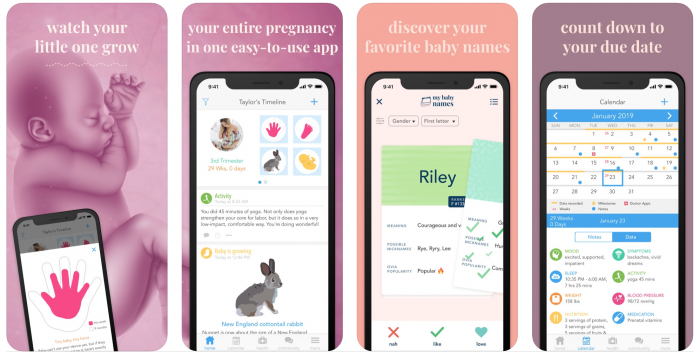 And here are some apps for watching a baby or children for mom who wants to relax, have a romantic dinner with her man, make a coffee, or just take a package from the postman.
The Wonder Weeks
This app is a personalized weekly calendar of your baby's mental development that will keep you informed about the leaps and bounds and the fussy phases of your baby. With this app, you can create a personalized chart and get notifications of when your little one making leaps and insights and how you can best help. And for extra content Wonder Weeks have over 400 milestones and over 200 games and activities.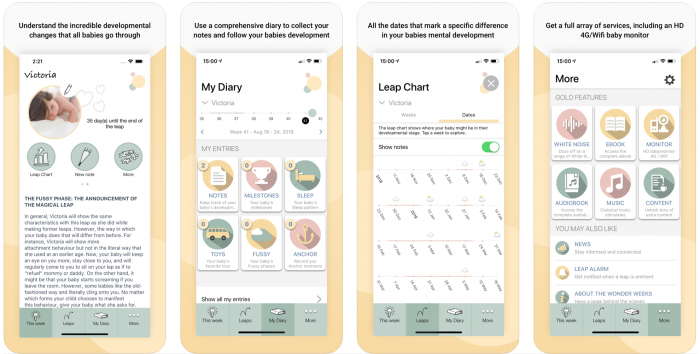 Annie Baby Monitor: Nanny Cam
Annie helps you to watch your sleeping baby. All you need are two phones and an internet connection. So you can be nearby your baby while you doing anything anywhere! It is a babysitter that captures both sound and image. You can set the sound sensitivity on your mobile phone, while the other mobile phone, which is nearby your baby, will capture your picture and sound. You can also turn on your baby's light on your phone if it's dark and you want to see what's going on with your baby. And one more amazing thing! You can even talk to your baby through this app! So if you leave, e.g. pick up a package from the PPL in front of the house, you can calm the baby down before you run after him. Classic baby monitors are large, sturdy, or not working properly. Annie is created by parents like us, and it contains all the functions we need.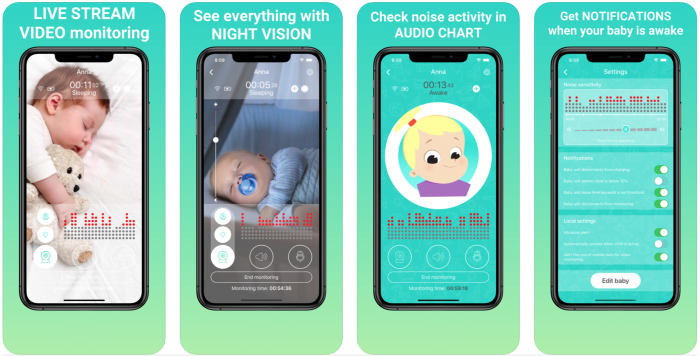 Cozi Family Organizer
Cozi keeps you and your family organized. You can share calendars and set reminders, create shared to-do lists, write your shopping lists, and store recipes. There's even a family journal to capture those important memories and send updates to important people in your life. Cozi is here to help you keep your household running smoothly.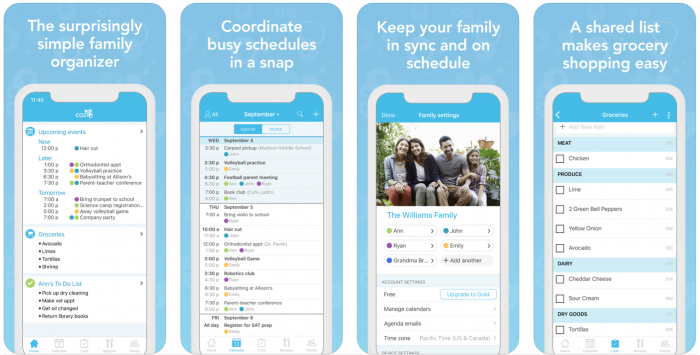 Trekaroo Family Travel
Discover kid-friendly activities, hotels, and restaurants whether you are home or traveling with reviews from other parents. You can search by rating, price, age appropriateness, and distance, as well as get tips on traveling with kids. You can even book hotels directly through the app, thanks to a collaboration with booking.com.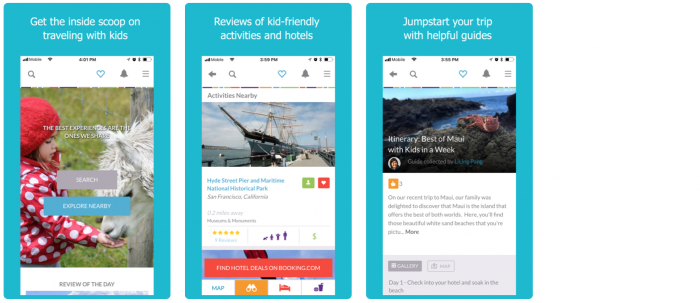 Playground Buddy
Playground Buddy is an app that helps you find playgrounds! Whether you're traveling or at home and want to find a new spot to take your kids for. You can see street views of playgrounds, get directions, save your favorites, and even send the details to others regardless. With a worldwide database of over 200,000 playgrounds, you are sure to find one wherever you are.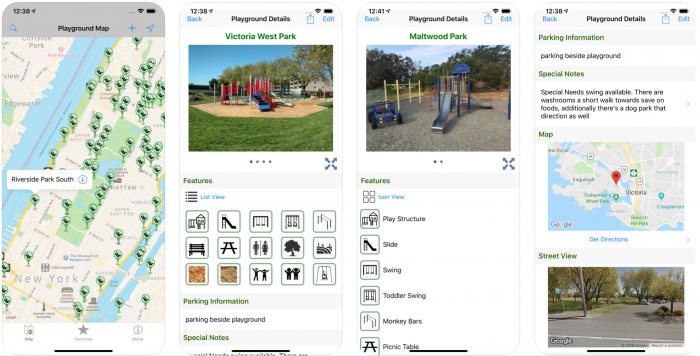 Being a parent is a demanding full-time job. Treat yourself to a well-deserved rest by using these apps.
Check out also: