Best Teething Toys for Babies

Between four to seven months you'll notice your baby start being unusually cranky and wanting to bite down on everything in sight. That's those new teeth coming in!
Teething is an exciting developmental time, but it does come with some discomfort. Teething toys help the child relieve pain and speed up the teeth cutting out. Of course, these toys also massage the place where the teeth are about to be cut.
We've rounded up the best baby teethers that are designed for little ones with budding biters. Try one of these chewy teethers to help relieve your baby's achy gums.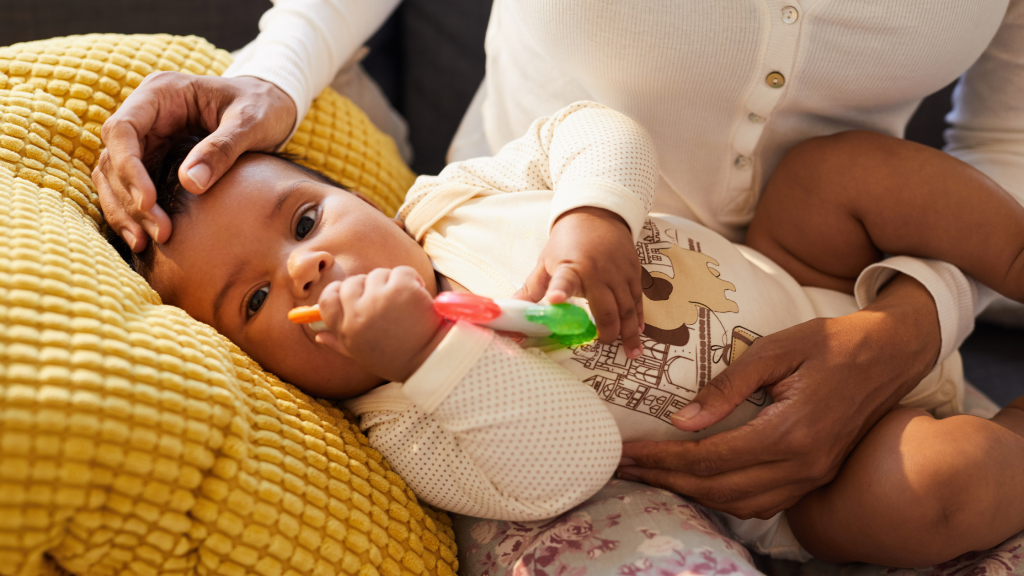 What's the best teething toy, you ask? Whichever one your baby takes! Some babies may want to hold a teether themselves; others like to grab onto a teething necklace that moms wears. Teethers can be made of wood, silicone, natural rubber, BPA-free plastic or fabric, but different babies have different preferences, so expect some trial and error while you find what your little one prefers.
TIP: If you want to BUY the theeter just click at the SHOPPING CART "🛒" and it will redirects you to the store.
Teething is an exciting milestone for your baby, but it can also be a difficult and painful one. While it's thrilling that your little one is developing her own beautiful set of pearly whites, many babies also experience pain and fussiness when they start teething.
So when this glorious but challenging milestone rolls around, don't forget to buy one or ten of these teething toys!
Another like this one: