Baby monitor on Apple Watch
Published by

Dominika

Created:
3. 11. 2020
Updated:
1. 9. 2023



Did you ever think about how to leave the room, where is your baby sleeping?
If you want to leave your calm sleeping baby and make some coffee or tea, or even food, here is the solution!
A voice babysitter is one solution but seeing your baby is much better and calmer. Annie is really good at this. All you need is one old smartphone with a camera, which you put nearby your baby, and a second smartphone, which you keep at sight.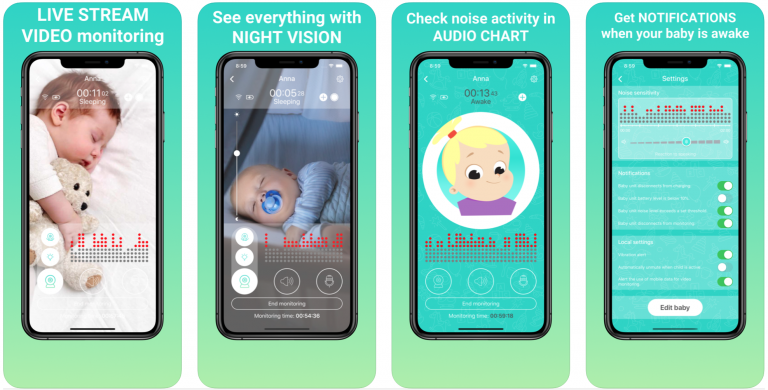 Now you can even look after your baby with your Apple Watch.
Quite simply, Annie is a babysitter that captures both sound and full-screen video. You can set the sound sensitivity on your watches, while some mobile phone, which is neer by your baby, will capture the full-screen video and sound of the baby. The app will send you a notification if there's noise in the baby's room. Even in the dark, you can easily turn on your baby's phone light through your watches.
And one more amazing thing! You can even talk to your baby through this app! So if you leave, e.g. pick up a package from the UPS in front of the house, you can calm the baby down through the watches before you run after him.
Classic baby monitors are large, sturdy, or not working properly. Annie is created by parents and it contains all the functions parents need.
How to install Annie on your Apple Watch
To install our Annie Baby Monitor using only your Apple Watch:
1. Open the App Store app on your Apple Watch.
2. Select an URL link or use 'Search' to find Annie Baby Monitor.
3. Tap the download icon or the price.
4. For those who are new, pay with a double-click of the side button.
Alternatively, use your iPhone:
1. Open the Watch app.
2. Select the 'App Store' tab and then tap 'Discover Watch Apps on iPhone'.
3. Install Annie on your iPhone in the normal manner.

Why Annie on Apple Watch?
1. A great childcare supplement
Babysitters Apps have been standard for some time. But the Annie Baby Monitor on watch brings innovation in the field of child care. You can watch your baby continuously in all circumstances. Just one look at your wrist.
2. Both hands-free
The parent unit is located in the watch, you can easily get used to it, you always have it in sight and you don't have to carry anything anywhere. You can easily move around the apartment or house without losing track of what's going on in the children's room.
3. Simple display
The display of the watch is large enough, high quality and easy to operate. Whether your baby is asleep or crying, you see everything you need. As fast as checking the time on your watch.
How to turn your phone to a baby monitor? Check out our tutorial!
Some Reviews From Happy Parents
Being a parent is a demanding full-time job. Treat yourself to a well-deserved rest as Annie Baby Monitor watches over your little miracle.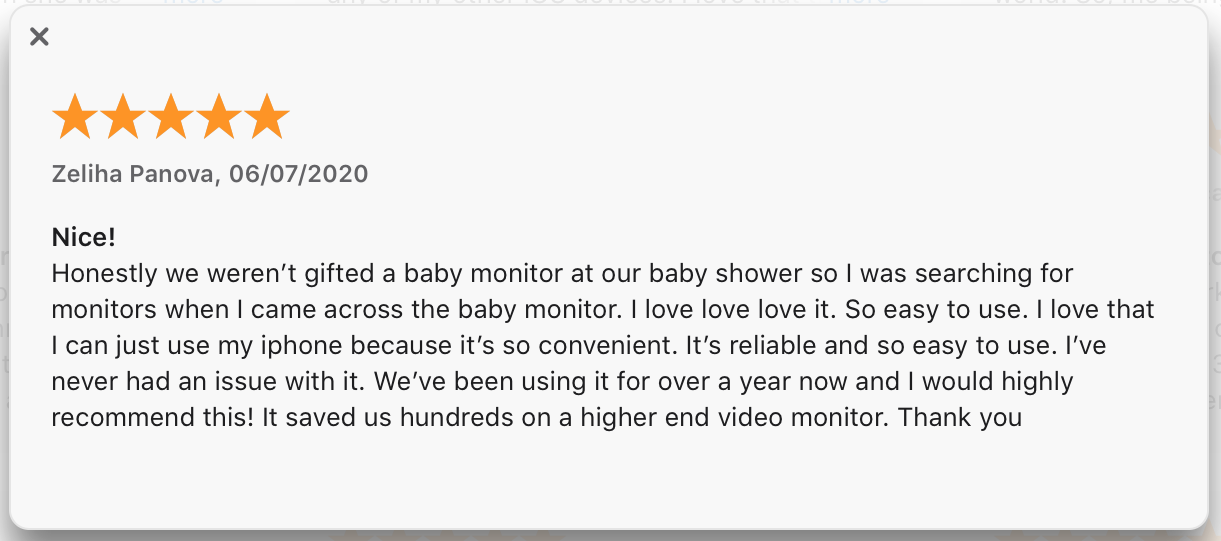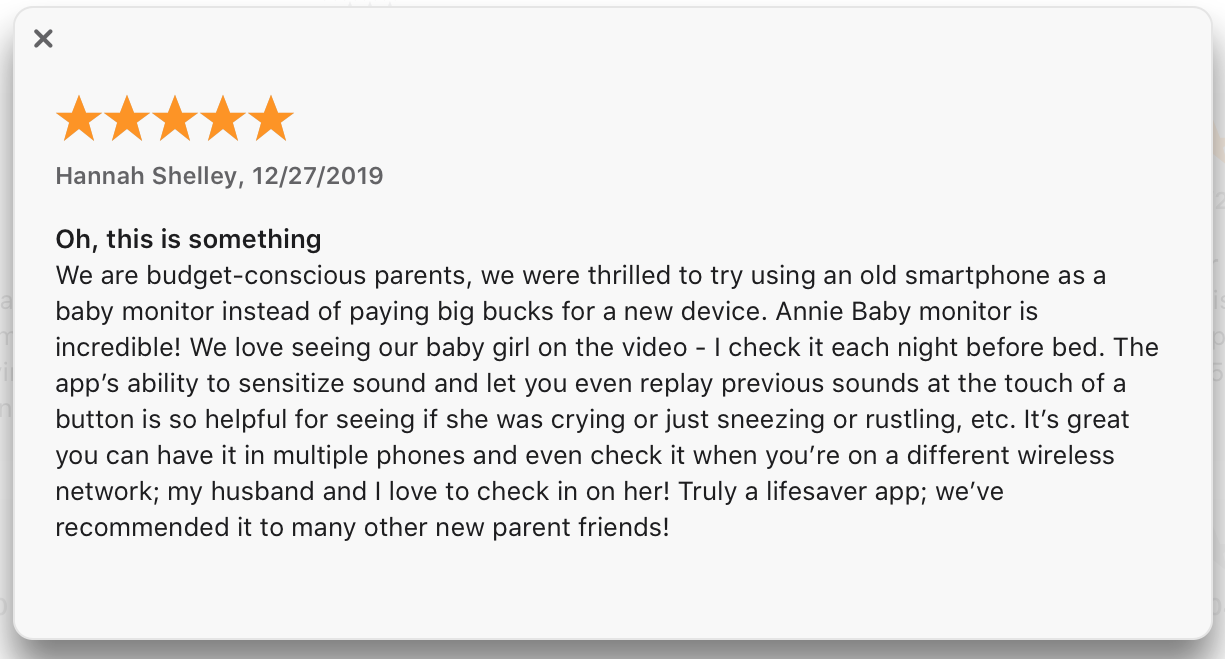 Check out also: