Baby Camera: Where to Place a Baby Monitor
Published by

Dominika

Created:
18. 1. 2022
Updated:
26. 7. 2023
Baby monitors, video monitors, in particular, are a great help for parents to keep an eye on their little ones. You can make sure that your baby is sleeping safely while you do other things around the house. But, just like anything else that you place in your baby's bedroom, you need to be careful about where you place the baby monitor.
All the best baby monitors on our list use a baby unit, usually a camera with a microphone, and a parent unit or a smartphone to see the video. It's the baby unit that you need to be especially careful with.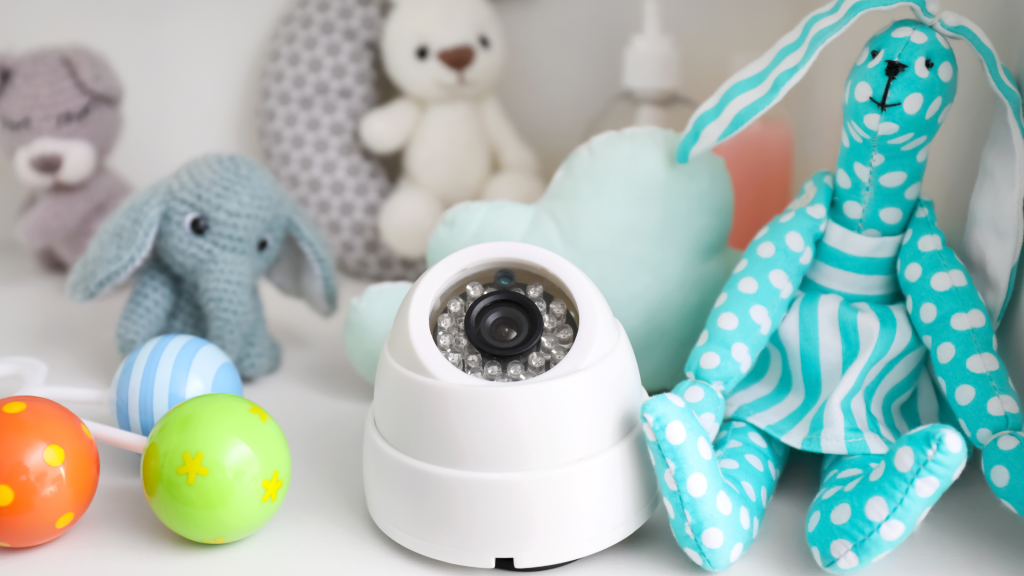 Where to Place a Baby Monitor
Many new parents don't realize that there are certain precautions that you must take when setting up your monitor and where it should go to enable you to have the best view of your baby and the nursery. There are two major factors to consider when setting up your baby monitor: where to put it, and how far away it needs to be. It is also important to know and understand all of the risks and safety precautions to be aware of.
Baby Monitor Angle & Distance
First things first, you need to consider the angle of the camera. Decide on the area that you want to monitor and use the control panel to adjust the angle until you find one that collects everything you want to capture. Make sure there are no obstructions or interference with the sound and picture when choosing the location.
Organizations like the CPSC and the Juvenile Products Manufacturers Association (JPMA) caution parents to keep monitors at least 3 feet away from the baby. It is recommended that the monitor remain a minimum of three feet away from the crib, bed, or play area. In general, you want to keep the monitor as far away as possible, while still having a completely clear view and audio of your baby.
One of the best options is to mount your monitor on a wall in the room. It's a safe area, completely out of reach, it can provide an aerial view of your baby and could be high enough to capture the entire room. This is the best option if you have a monitor that has zoom features.
You will want your monitor to be in a convenient location. As your child grows, you may need to change the location of the monitor, so choose a place that allows for flexibility in case you want to move it later. Also, consider where the closest electrical outlet is and ensure that the cords will reach the outlet.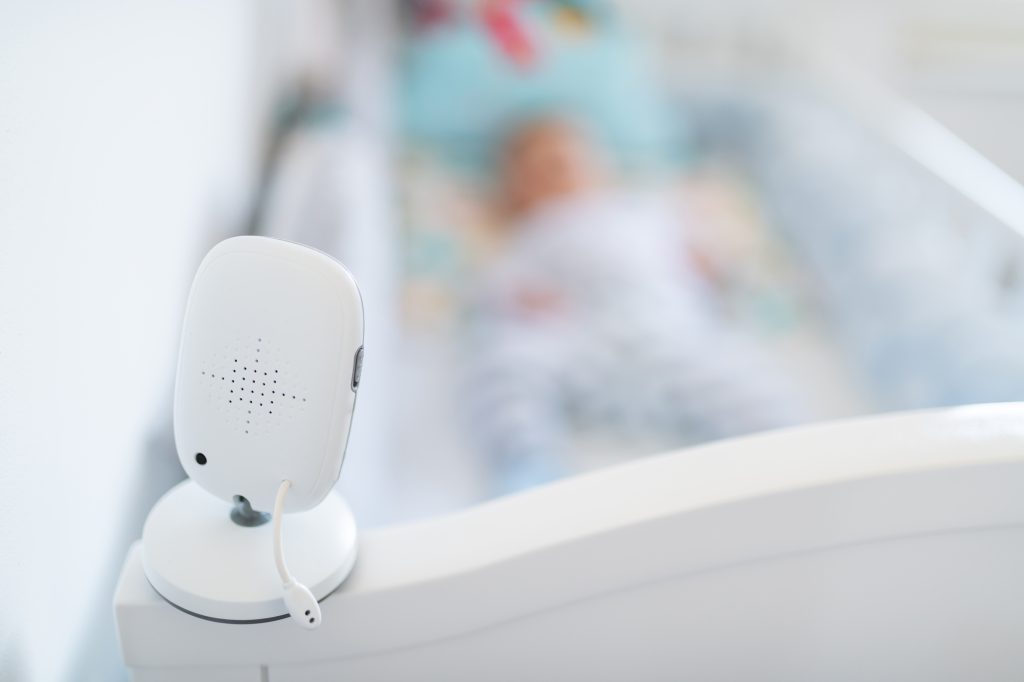 Two Best Places to Put a Baby Monitor:
1. Wall-mounted a corner near the ceiling: The most preferred location. It gives the camera a wide coverage of your baby's bedroom and is high enough to be out of reach. Just make sure to clip the power cable to the wall as well. This is usually best for baby monitors that have a remote pan, tilt, and zoom feature. It might also be a necessary installation for the last generation of smart monitors that track your baby through the night.
2. Placed high on a shelf: if wall-mounting is not an option in your baby's bedroom, use a tall shelf or wardrobe. Add an extra box or two underneath the camera if your shelf isn't tall enough to give you a good viewing angle. This is best if your monitor doesn't offer remote pan, tilt, and zoom as you'll be able to easily move the camera around when needed.
A bad workman always blames his tools. Do not blame the quality of your baby monitor if you cannot get a proper view or the features of the app doesn't work well, simply because you didn't set it upright. We hope this article was helpful in helping you decide where to place the baby monitor.
Might be interesting for you: