The Annie Baby Monitor App – FAQ


Save yourself a trip to the store and mainly the money! Annie baby monitor uses hardware you already have at home. So you and your family can use the saved money for a trip or some food!
Want reassurance that your baby is safe and sound in the crib? Look no further than your smartphone or watch. Thanks to Annie Baby Monitor, your trusty mobile can easily double as a baby monitor. It's comfortable, you can use your mobile to keep an eye on the one you love the most – your child.
This phone-based monitor has many benefits, mainly check in on your little miracle anywhere, at any time. And setup is a easier than easy, even for sleep-deprived new moms and dads.
IMPORTANT: Benefits of using Annie Baby Monitor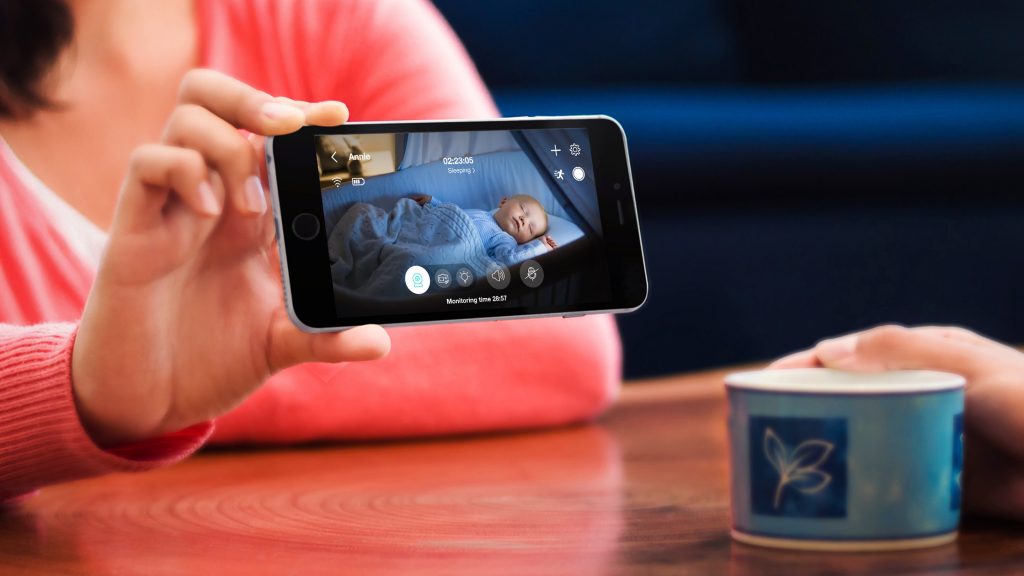 How to use Annie Baby Monitor?
Once you have the Annie Baby Monitor app instaled, the configuration takes less than 30 seconds. Pairing your devices is very simple.
You add your children to your account just take a photo of the child and enter their name. When you use this app to monitor your baby you can see if it's sleeping.
The wave form an activity log below the main screen to help you see your baby's activity in detail. You can talk to your baby remotely by pressing the microphone button. If you press the listen button you can hear your baby at any time however quiet it may be. And of course you can mute the sound whenever you need. You can use the threshold slider to set the sound level for when your baby should be considered asleep.
You can also choose how you want to be notified that they have woken up. It's possible to monitor up to four babies at the same time checking their status and seeing how long they've been sleeping. Automatically and quickly you will be alerted when the battery level is below 10%. There are dozens of options in the settings screen so you can easily personalize this application to meet your needs.
How does the baby monitor app work?
It transmits live video feeds from your baby's room, provides vibration alerts, and allows you to talk to the baby. This baby monitor also has motion detection – every time your baby (or anything else in the room) moves you'll know it.
Live stream monitoring
Annie baby monitor transfers high-quality live video from the child's room to you over both Wi-Fi and cellular connections. You will always see your baby live on your phone screen. Switch between the rear and front camera and you can use night mode.
Notifications
With smart notifications, you will always have an overview of what is happening to your baby.
Talk to your baby
Press a button and speak. Soothing words will be one tap away from your voice. Feel secure knowing that you can hear and communicate with your child from any location.
Can I try Annie Baby Monitor for free?
Of course, there is a free trial. We want you to try this app fully and to be sure this app perfectly fits your family's needs. Try all the features and video monitoring during the trial. And if you're happy with Annie, you can buy a subscription – weekly, monthly, or yearly depending on how long you plan to use Annie. You are the one in charge!
How much is Annie Baby Monitor app?
We want to save your money so our babysitter is affordable for everyone. Our pricing depand on on how long you plan to use Annie. The subscription is – weekly, monthly, or yearly. You can find specific prices in App Store or in Google Play.
Can I use my iPhone and iPad as a baby monitor?
Baby Monitor 3G connects any combination of iPhone, iPad or iPod Touch to create a baby monitor system with both audio and video capabilities. Users designate one device as the Baby Station, which stays in the baby's room and uses the device's built-in camera and microphone to monitor the baby.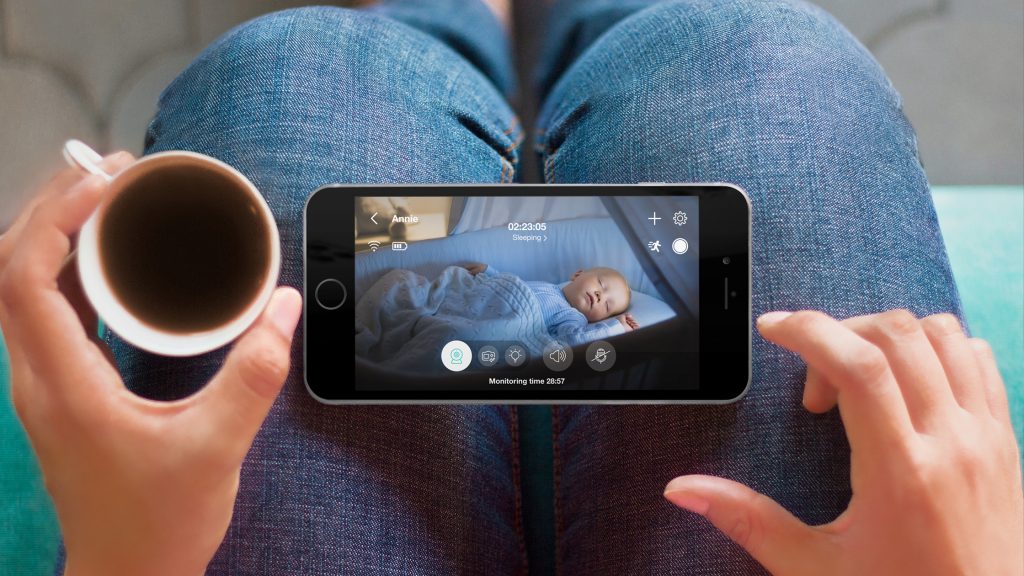 Why is Annie Baby Monitor not connecting?
The Annie Baby Monitor app is capable of using Wi-Fi, 3G, 4G, 5G & LTE connections over unlimited distances with each device using a different network.
If you have a connection issue with our app, please try the following:
Update app to the latest version on both devices.
The app can just stuck so try to close/shout down Annie app by swipe out and start it again.
If the issue is network stability related just reboot your router and check for the internet connection. If its not stable, switch both units to 3G/LTE.
If an update does not help or if your version of the app is already updated, could you please check if the app is allowed to use cellular data? (Settings -> Applications -> Annie Baby Monitor -> Cellular data).
Check if you have a working internet connection – your phone can be in the area where it can't access the internet signal.
Check if the app works with both devices on another network. Sometimes the app can be blocked by a firewall. In this case, an administrator of the network has to allow the app to make a connection.
Please, contact us if you finish the steps and the app would still not work.
More About Annie Baby Monitor App
Another Questions
Couldn't find the answer to your question? You may find it in our FAQ!
What questions for example you'll find there?
What is the Annie Baby Monitor?
How far away from the baby can I go and still see and hear everything?
Can I monitor more than one child?
How do I find out that my child is awake?
How does the threshold work?
How far away from my child can the phone be?
How much data does Annie consume?
Do I have to buy the Annie subscription again?
I can't log in, it says I have the wrong password!