Children's Day Bucket List – The YES Day
Published by

Dominika

Created:
27. 5. 2021
Updated:
3. 10. 2023



Mark your calendars Children's Day is June 1, 2021. It takes place every year on June 1.
The day honors the children in our lives by slowing down our fast-paced lives, turning off the tech, and refocusing on the important things. Taking one day may not be enough, but using it as an opportunity to redirect our family's lives may be an important step in a child's life.
Children's Day History
Children's Day holiday was established in 1954. On November 20th 1959, the UN General Assembly adopted the Declaration of the Rights of the Child. World Children's Day promotes international togetherness, awareness among children worldwide, and eagerness to improve children's welfare.
In different countries, the date of the observation varies, yet June 1st and November 20th are the most popular dates recognized in the vast amount of countries. June 1st is called International Children's Day, while November 20th is usually called World Children's Day, or Universal Children's Day.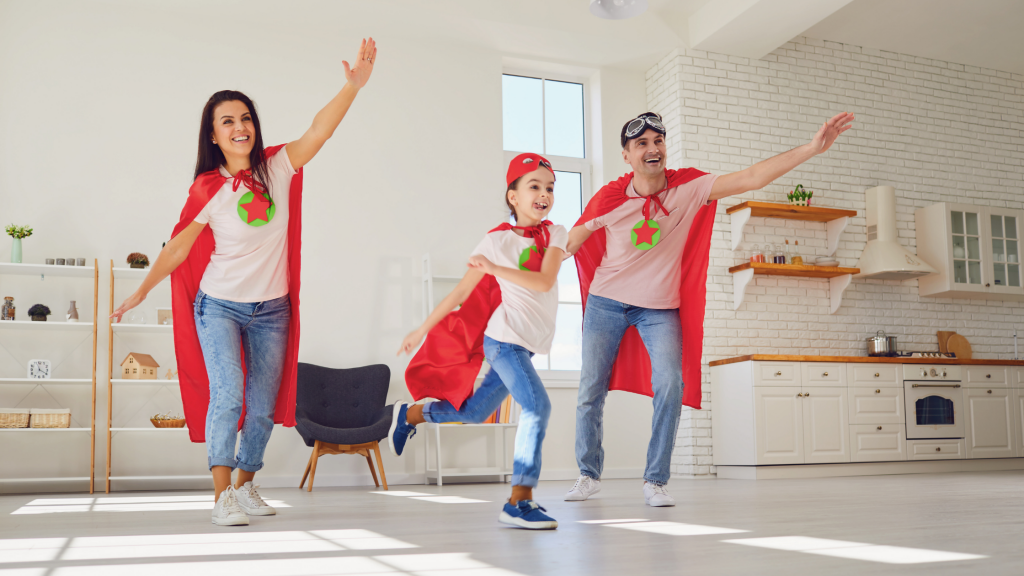 How To Enjoy Children's Day
Cherish our children, spend time with them. Seize the opportunity to spend time with your children and grandchildren. Make it your mission to:
Start new traditions.
Explore the outdoors.
Tell family stories.
Be creative through art or music.
Teach them something new.
Open your heart to new ideas.
Listen to your children.
Seek adventure with your children.
Break out of old routines.
Pursue new opportunities with your children.
Children's Day Traditions
Children's Day isn't celebrated in much of the Western world with the pomp and coordination found in China. Whether you choose June 1 or another date, the easiest way to celebrate Children's Day is to carve out dedicated time to spend with your child.
Make Your Child The Star
Puts kids at the center of its Children's Day. Schools hold performances, camping trips and show movies. Public attractions offer free admission to parents and children. Parents may cook a child's favorite meal for dinner. Even ask the children, what he would love to do. Be open to everything, try something new with your kiddo!
Give the Time Gift
This holiday is about giving children the gift of a parent's time. Wherever in the world you are, you can celebrate Children's Day simply by giving your child your undivided attention. Don't rush the time, enjoy the time with your children. Make the time!
It's a Yes Day
Get inspired by the new family movie "Yes Day". Try it! You will see that the children will be proud of you and you fall out of the adult-parental role. Just enjoy it! Say Yes!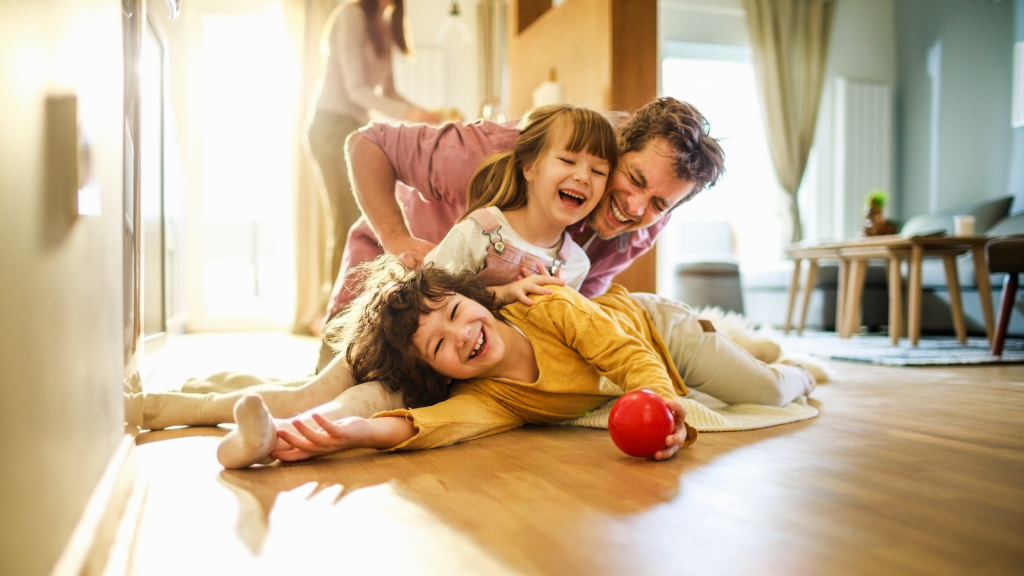 Children's Day Acivities
Make a list of activities that you (you with your child) would love to do/try and gradually check them out – something like a bucket list.
1. Take and show your children your work.
2. Go to the Zoo.
3.Go to the farmhouse.
4.Go to the cinema.
5.Go to the Disneyland.
6.Barter old books for new at Barter Books.
7.Take a look at the really dark sky at the observatory.
8.Enjoy tuns of ice cream.
9. Cook your childrens favourite food.
10. Play in the fountains.
11. Spend the afternoon building an epic den.
12. Play a family game.
13. Eat tuns of salty snack.
14. Watch movies at night.
15. Have a together breakfast – go ou tor make it at home together.
16. Volunteer Together.
Let us know what are your ideas? What else you can put on this bucket list? Don't worry if you don't catch everything. You can do it at any time! Or leave it for the next year.
Children's Day Bucket List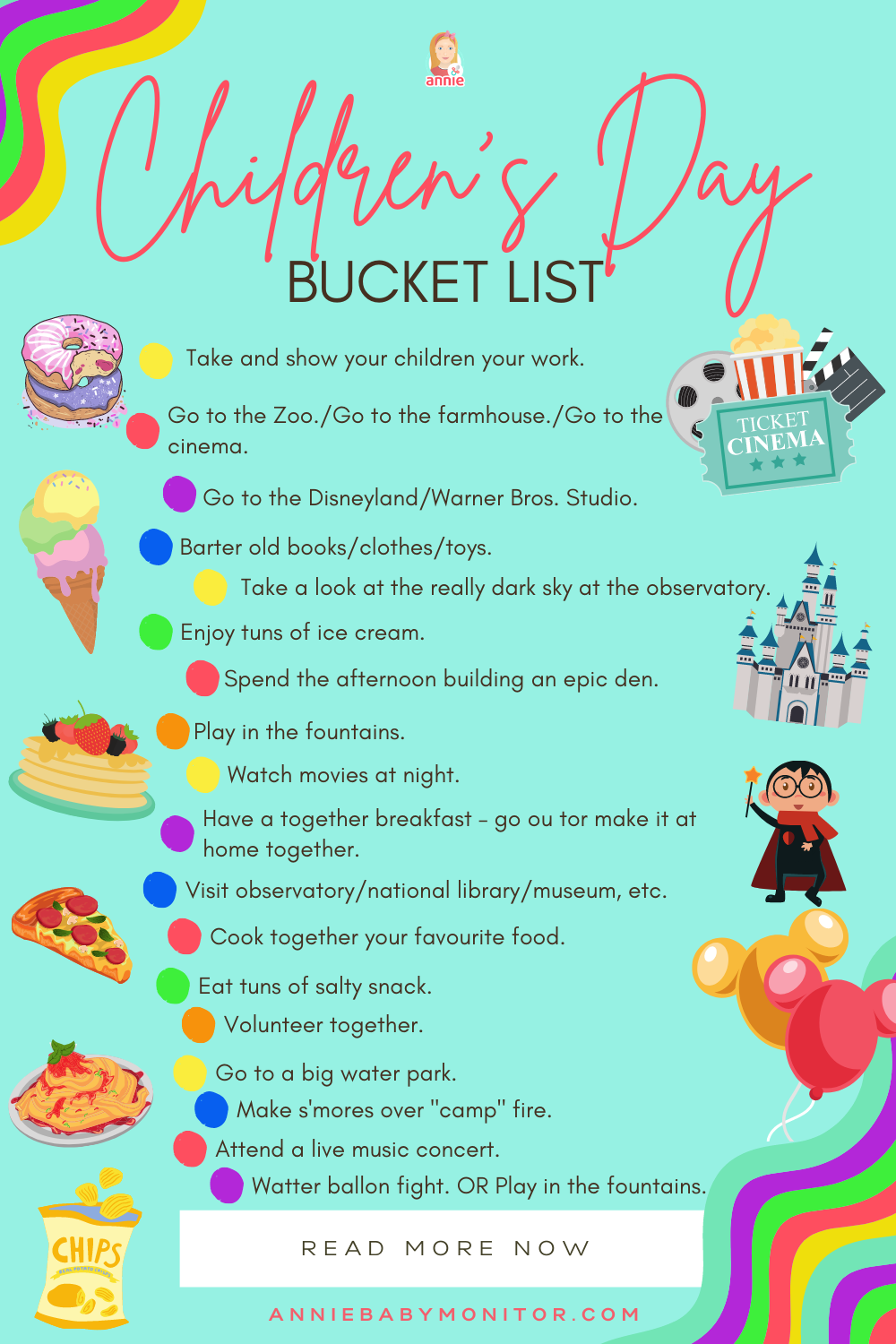 You may also like: