30 Ideas of EASTER Activities
There is a ton of different activities you can do with your toddler during Easter. We have made a list of 30 Easter activities we believe both you and your child will love.
Some of these are super easy and some are better done together – coloring, hand-crafting, baking or other easter games. Which one of these Easter activities do you choose?
This or that all of these Easter activities are a great way to spend some family quality time together.
Are you stuck at home with your kids in quarantine?
We know you love your children more than anything else in the world. But for a parent trying to work from home, their constantly high levels of energy might be slightly exhausting.
There are easter eggs, easter bunny, and even easter chicks. Print them out, give your child some colored pencils and enjoy a few hours of relaxing. You deserve it.
Of course, don't forget to watch your child while working on your stuff – Annie Baby Monitor is a great way! All you need are two phones with this app and you easily can check your little miracle! Check our Annie nanny cam app out!



Have fun painting with Easter sponge, make the salt dough Easter eggs, create a Easter bunny from a toilet paper roll, try to balance an egg on the spoon. And much more to try – check it out!
You have a little bit older kids? Never mind try some harder games!
Challenging Easter Games
Having this super-fun Easter games bundle on hand will encourage talking and laughter. Printable and electronically fillable PDF templates are included. Print at home or play online over Zoom.
I prepared for you 7 Easter Games you can play with your whole family. Let's see!
Celebrate the unofficial start of Spring and make Easter extra special this year with a memorable Easter party. Whether you have a (socially distanced) gathering with family and friends or a (Zoom) Easter office party, these egg-cellent Easter games for adults will get everyone in the (much-needed) spirit.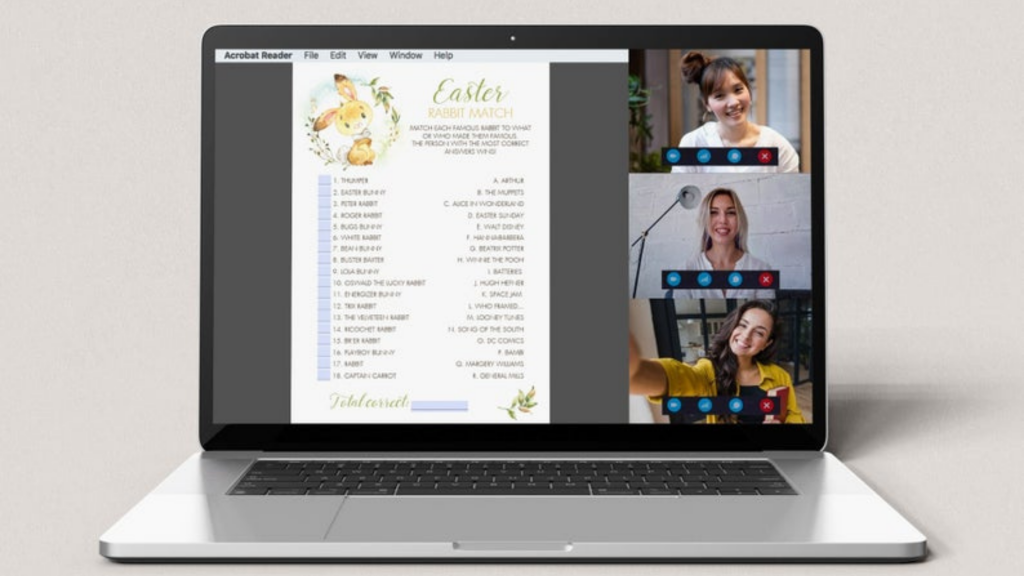 Could you want Easter party activities to make kids all in? This Easter's game bundle has featured fancy Easter elements, such as bunny, eggs, spring, and more especially favored by little kids, add lots of Fun and Educational for your Easter party and perfect as an Easter Activities gift for little kids.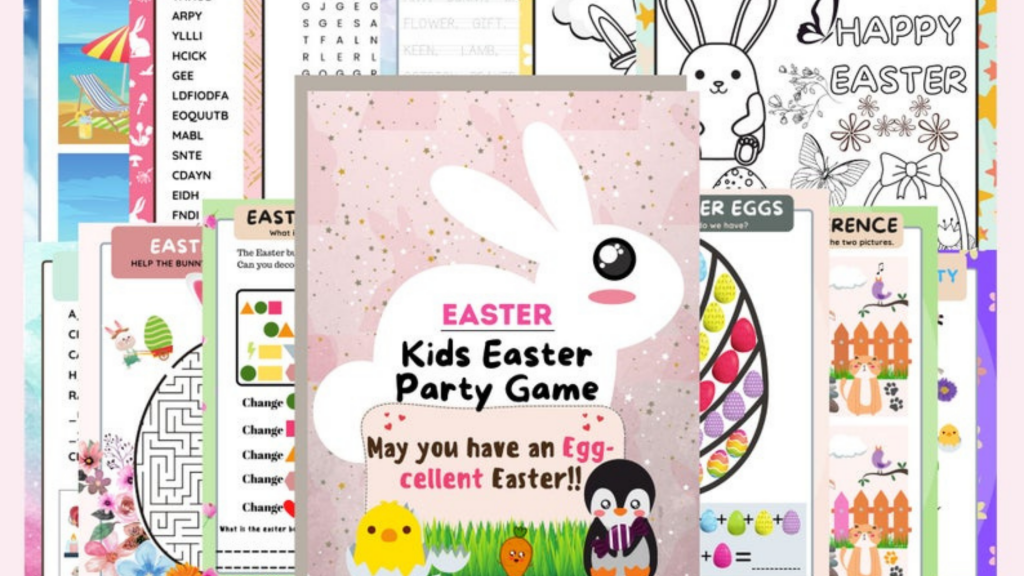 This Easter Somebunny Famous Game is such a fun Easter or Spring game to play with your friends & family at your Easter dinner, brunch, party, or event! Impress your guests with the fun and unique party games you brought to the party! Bring the fun with this super easy Easter Printable Party Game! Great Easter activities for adults and kids.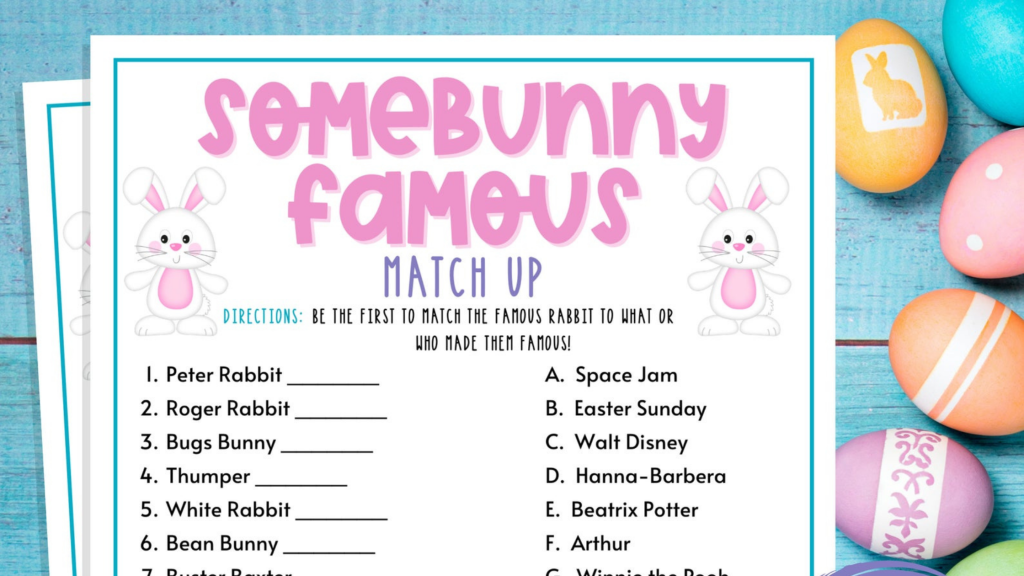 A fun way to celebrate Easter at home, with friends and family. Take it in turns to pull out a card from the bowl – will you be lucky and get a TREAT card, will you have to perform a CHALLENGE, SWAP or GIVE something from you basket. Easter is about kindness after all. 72 Easter cards and Easter challenges included. Print off multiple copies for an epic Easter game or choose your favourite cards and make it your own.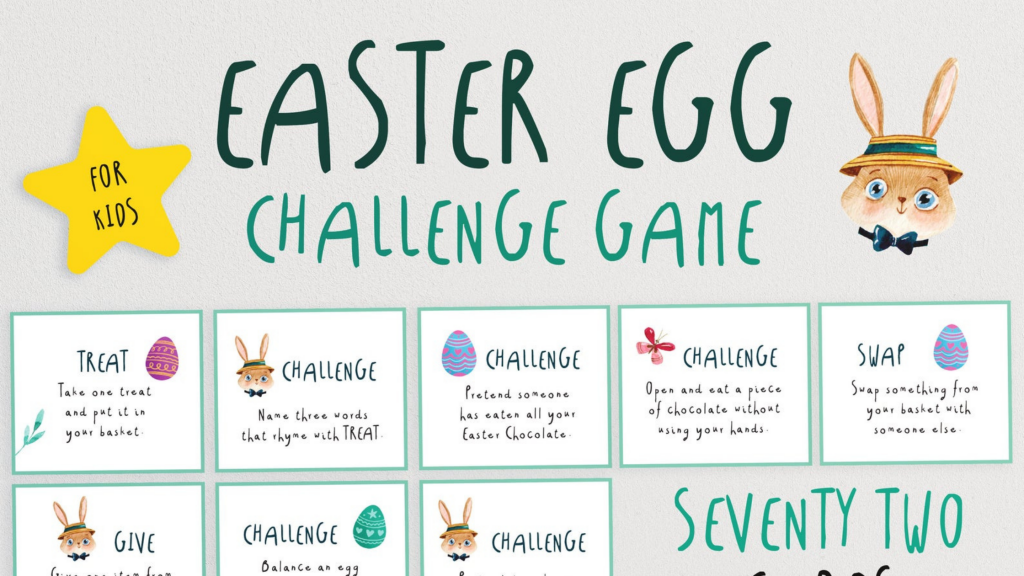 Beautifully-illustrated Roll-A-Bunny Easter game. Keep your children entertained with this original hand-crafted colorful Easter-themed dice game.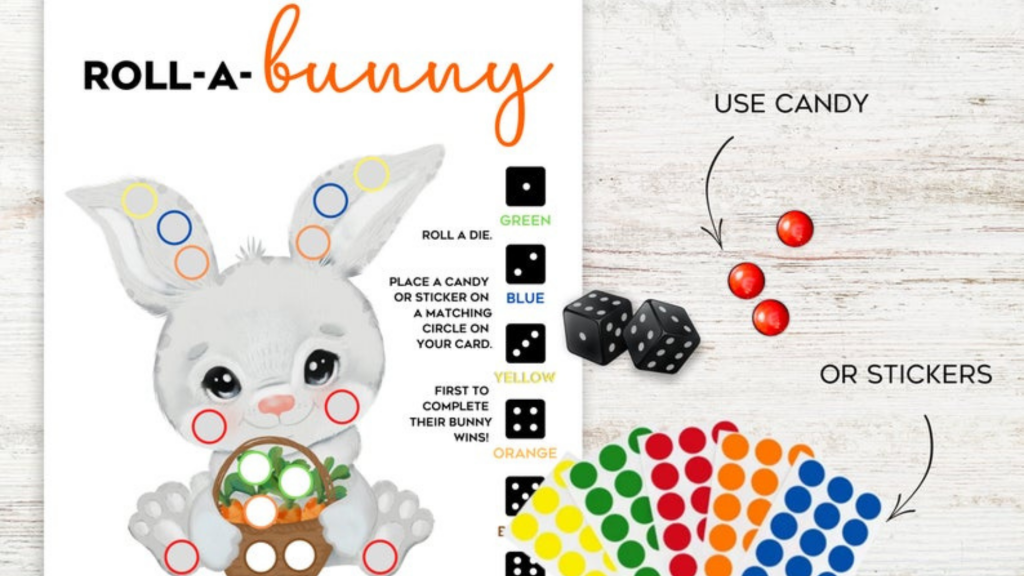 This is such a brilliant idea! You don't have to rush around to buy cards that is so expensive. You can download this Easter bingo game to any devise and print straight away.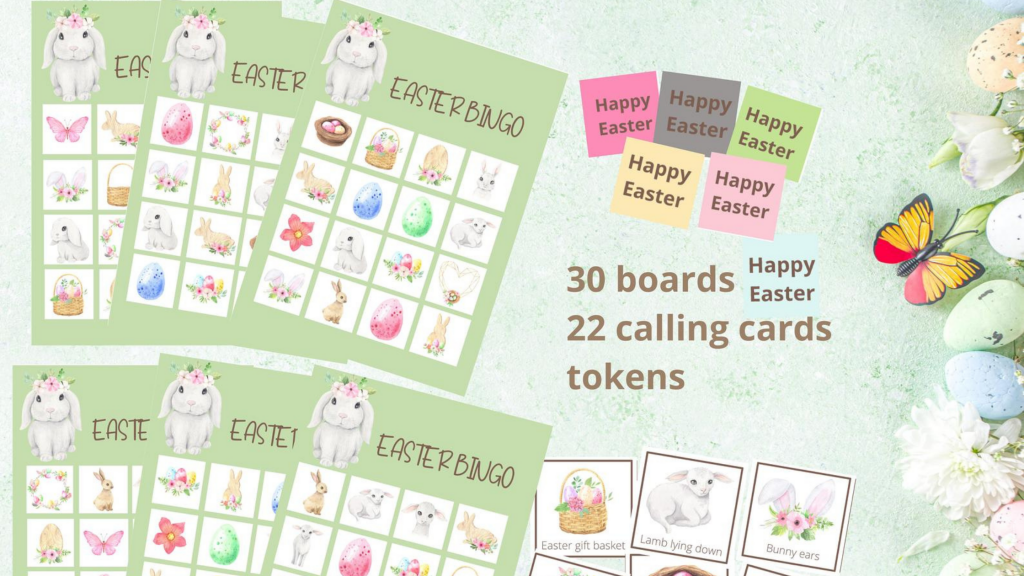 Have you decorated your Easter eggs yet? Get the whole family involved with these easy steps to Easter Egg decorating. Easter eggs can be customized in many different ways. Here are some creative ideas to give your Easter eggs some added creative flair. With some common craft items such as markers, glitter, googly eyes, crayons, pipe cleaners and acrylic paint. You can customize Easter eggs as you want, the only limit is your imagination!
Other Game Ideas: