Instagram Mums to Follow in 2021
Published by

Natalia

Created:
14. 1. 2021
Updated:
14. 1. 2021


Need some inspiration? We have tried to find Instagram accounts that are popular, unique, captivating, and just executed perfectly. When scrolling down Instagram feed, we see a LOT of influencers. Be picky. Mums are creating interesting content, sharing their sorrows, happy moments, maternity tips, DIYs, and more!
Lindsay Arnold Cusick
An American professional Latin and ballroom dancer. She was a contestant on So You Think You Can Dance. She is a professional dancer and choreographer on Dancing with the Stars. When not dancing, Arnold enjoys all things outdoors and can be found hiking, fishing, boating, or skiing. In 2015, after five years of dating, she married her high school sweetheart, Sam Cusick. The pair currently live in Los Angeles with their Labradoodle, Moose.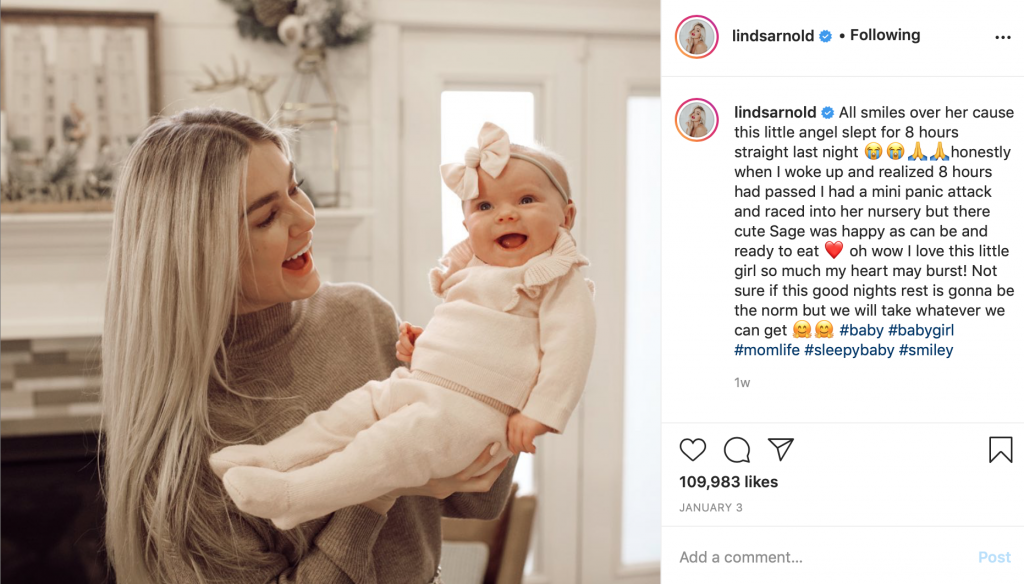 BIO: Dancing With The Stars Pro
Workout Program @movewithlinds
Inquiries: madison@smithsaint.com
#LAC products @lacbylindsayarnold
Source: Wikipedia, dancingwiththestars.fandom
Kenza Zouiten Subosic
She is Swedish fashion model, blogger, and actress. On 2 February 2009, she met Alex Subosic. They began dating shortly after and were married on 29 July 2017. After being diagnosed with early menopause and undergoing 2 rounds of IVF which ended in failure, Subosic announced her pregnancy in January 2019, saying that she had conceived the child naturally. Their son Nikola was born on 14 June 2019. On 6 September 2020, they announced that they are expecting their second child. On 18 October 2020, she revealed that they are expecting another boy.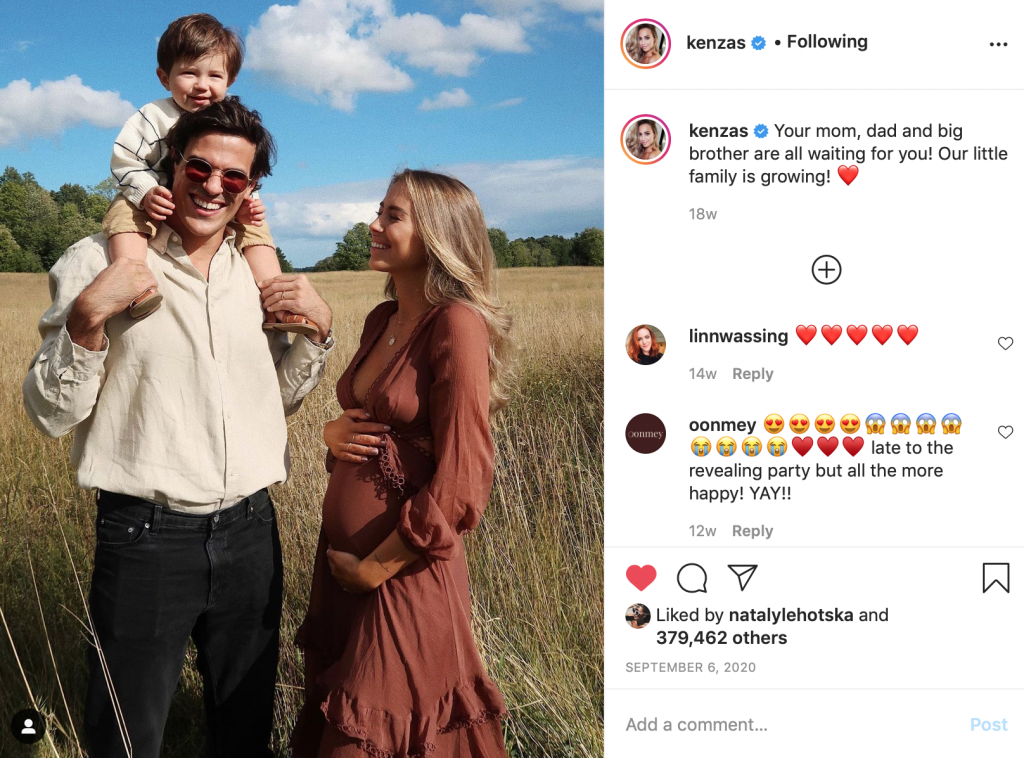 BIO: From Stockholm. 🇸🇪🇲🇦
Mom to Nikola born June 2019 👶🏻
Baby 2 on the way 🤰🏽
Business inquiries: kenzas@tourn.se
My blog ⬇️kenzas.se
Source: Wikipedia
Chiara Ferragni
She is an Italian entrepreneur, fashion blogger, influencer, and designer who has collaborated with fashion and beauty brands through her blog The Blonde Salad. Ferragni and Italian rapper and producer Federico Lucia, known as Fedez, started dating in late 2016. They got engaged on 6 May 2017, during his concert in Verona; the concert and proposal were broadcast live on the Italian radio and TV channel. She and Fedez have one son together, Leone (born 19 March 2018). In October 2020, Chiara announced her second pregnancy via Instagram.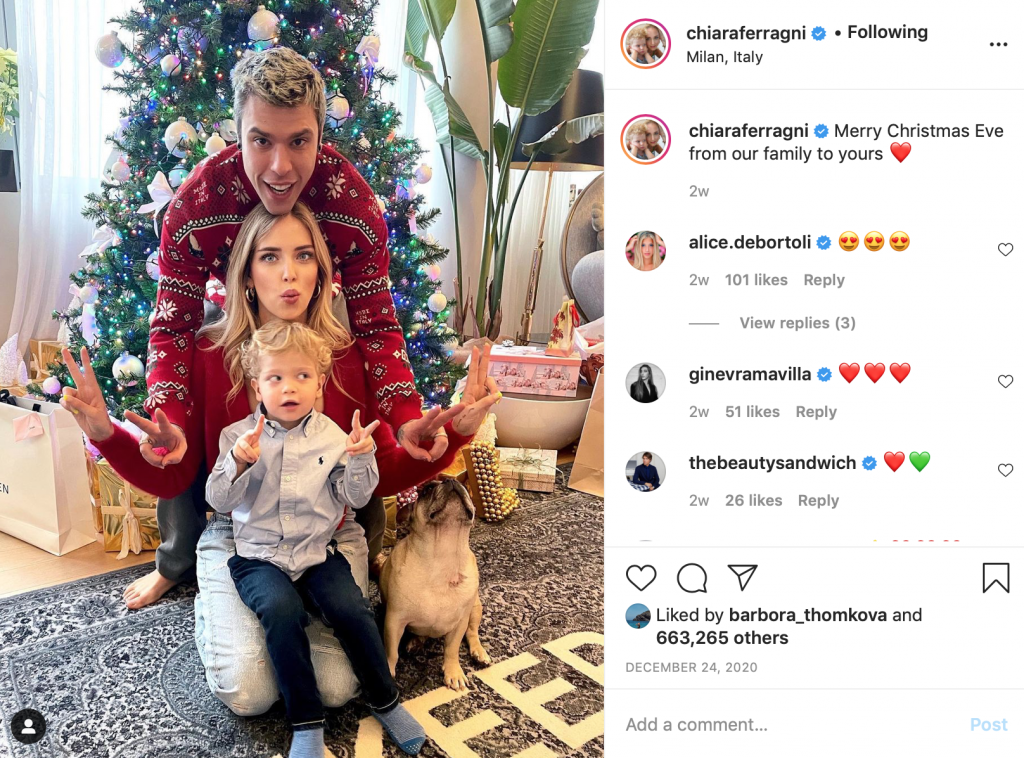 BIO: Leo's mama and digital entrepreneur Boss baby. Founder @chiaraferragnibrand 🙏🏻 WATCH MY DOC @chiaraferragniunposted ON PRIME VIDEO 🎬
Source: Wikipedia
Stéphanie Clerbois
Stéphanie Clerbois is a Belgian reality TV candidate. She is particularly known for her participation in season 4 of Secret Story. Then saleswoman in Liège, Stéphanie Clerbois decides to participate in the fourth season of Secret Story with her former companion Senna Hounhanou. Not discouraged for all that, Stéphanie Clerbois then took part in the program Les Anges de la Réalité 3: I Love New York, with the professional objective of landing a photo model contract. It is finally in 2013 that she made her return to television, this time in season 7 of Secret Story, before getting into a relationship with Vincent Queijo, one of the candidates of the show. Soon after, she gave birth to a baby boy named Lyam.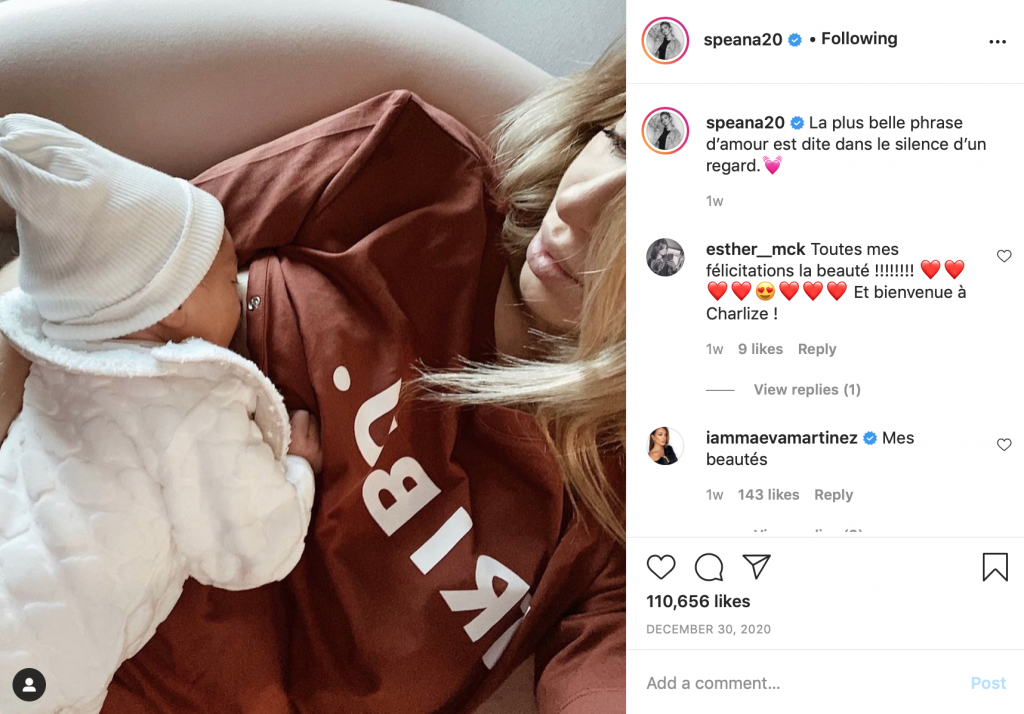 BIO: Mom of Lyam & Charlize
BELGIUM ✉️: stephanieclerbois@we-events.fr
Source: programme-tv.net
Monika Bagárová
She is a Czech singer of Romani descent. She competed in the first season of the Czech-Slovak Superstar 2009, where she finished fifth, the most successful Czech female participant in the competition. In December 2018, Bagárová began dating MMA fighter Makhmud Muradov. They welcomed their first child, a daughter, Rumia, on 27 May 2020.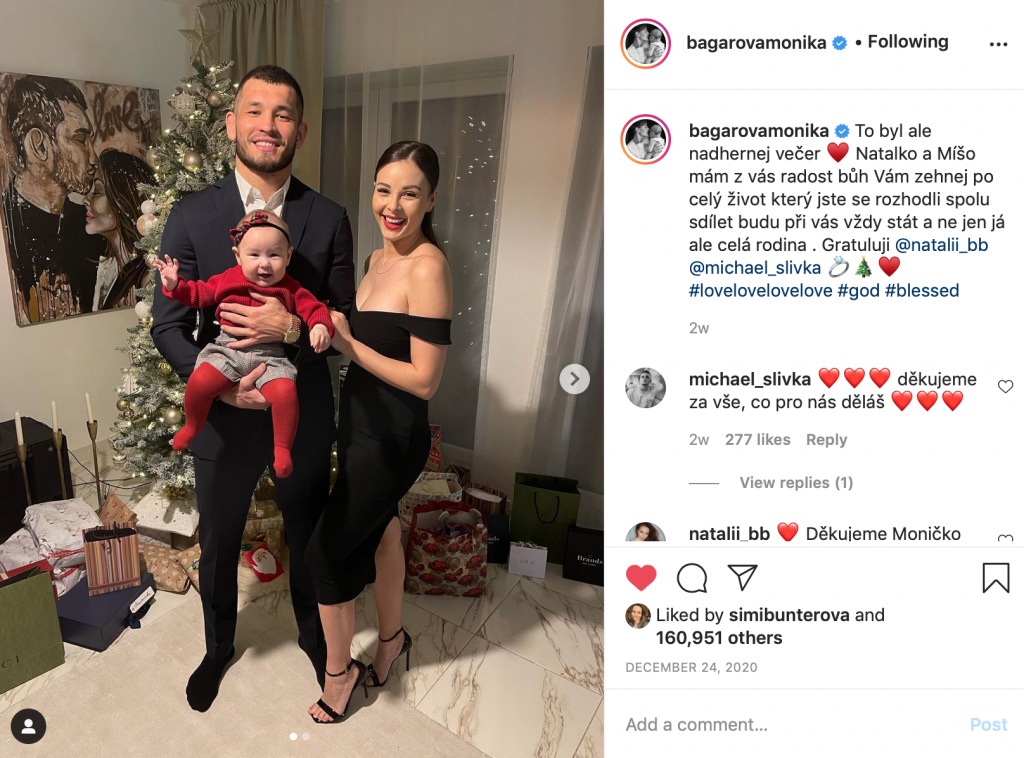 BIO: ℳℴ𝓂 ℴ𝒻 𝓂𝓎 𝓁ℴ𝓋ℯ𝓁𝓎 ℛ𝓊𝓂𝒾𝒶 💕𝒮𝒾𝓃ℊℯ𝓇
ℳ𝒶𝓃𝒶ℊℯ𝓇 ℳ𝒶𝓇𝓉𝒾𝓃𝒶 𝒢𝒶𝓇𝒶𝓈𝓈𝓎ℴ𝓋𝒶 – 𝓂𝒶𝓃𝒶ℊℯ𝓂ℯ𝓃𝓉@𝒷𝒶ℊ𝒶𝓇ℴ𝓋𝒶.𝒸𝓏
Source: Wikipedia
Katy Roach
American blogger, married to Jake, and we have a baby boy named Cooper. They have two pups named June and Emmy after June Carter and Emmylou Harris. The blog is her little corner of the internet where she gets to share her life with y'all. The family purchased land and they are renovating a fixer-upper outside of Seattle, WA. She really loves decorating and cooking.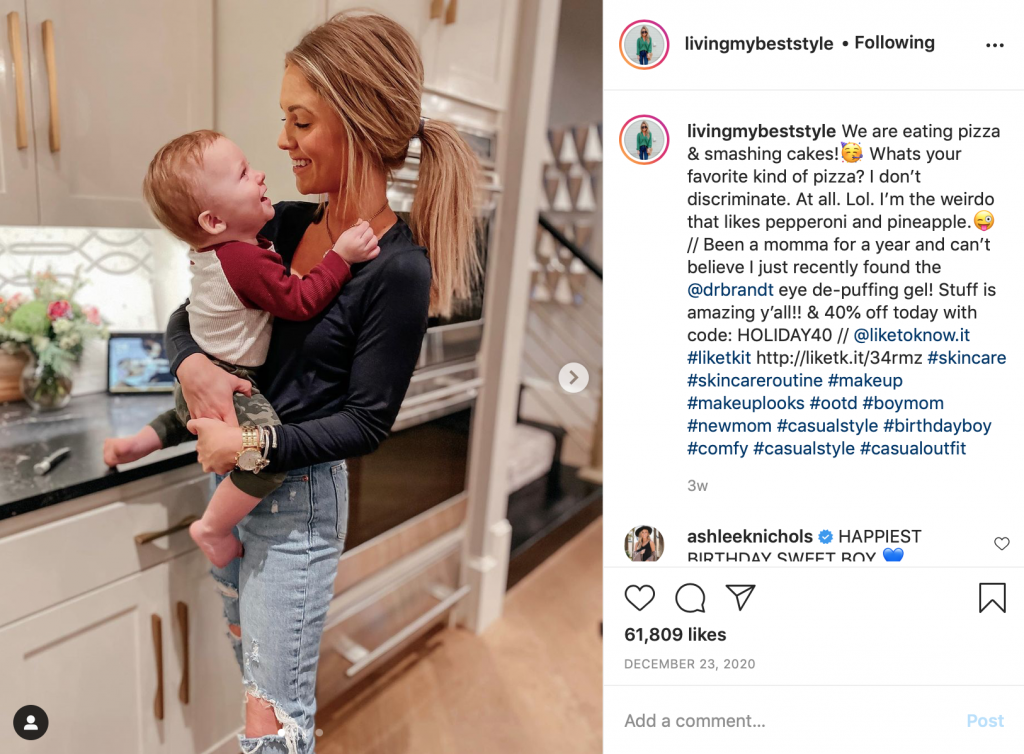 BIO:Sales | Food👩🏼‍🍳 | Life
TEXAS🌵
WOMEN SUPPORT WOMEN👱🏼‍♀️
Let's be besties, did you bring the wine?😉
Mama❤️
Bad Speller- sorry😜
Kim
German mum who likes to do various things. She is a founder of an e-shop with organizers and other print products for you, your friends, and the whole family.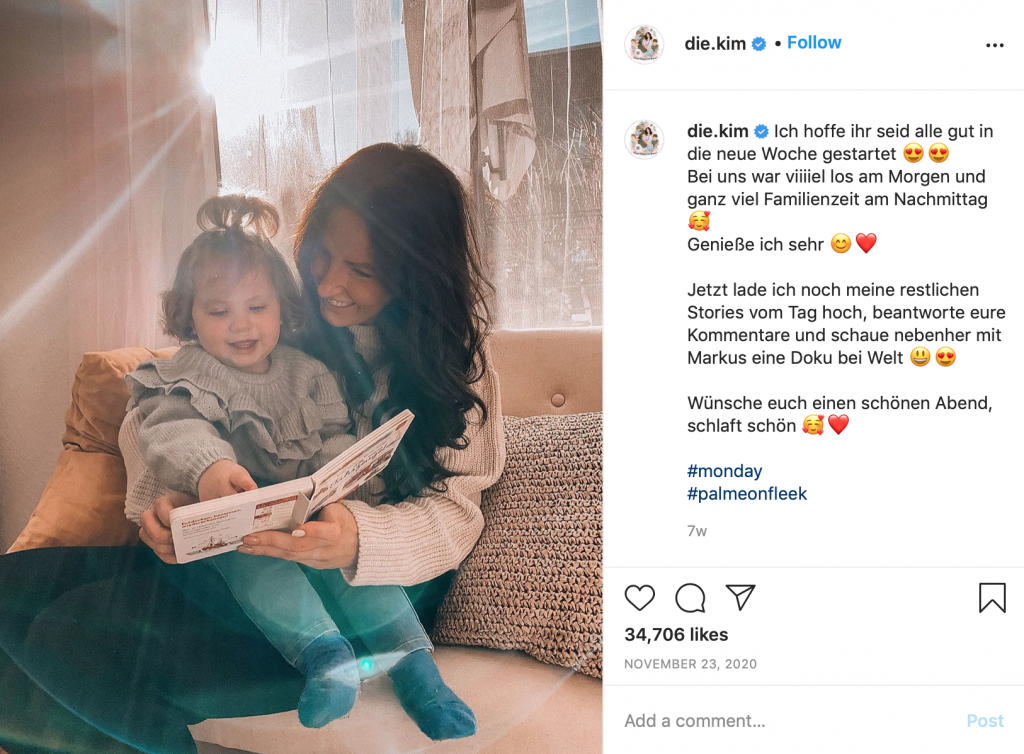 BIO: KIM,29
MARRIED, PROUD MUM OF 4 💙💗💙💗
LIFESTYLE, FASHION, TRAVEL
Founder of @die.organizer
📍COLOGNE
✉️contact@diekim.de

Rochelle Humes
She is an English singer and television presenter. Humes married JLS member Marvin Humes on 27 July 2012 at Blenheim Palace. The couple has two daughters; Alaia-Mai (born 20 May 2013) and Valentina Raine (born 10 March 2017), and one son; Blake Hampton (born on 9 October 2020).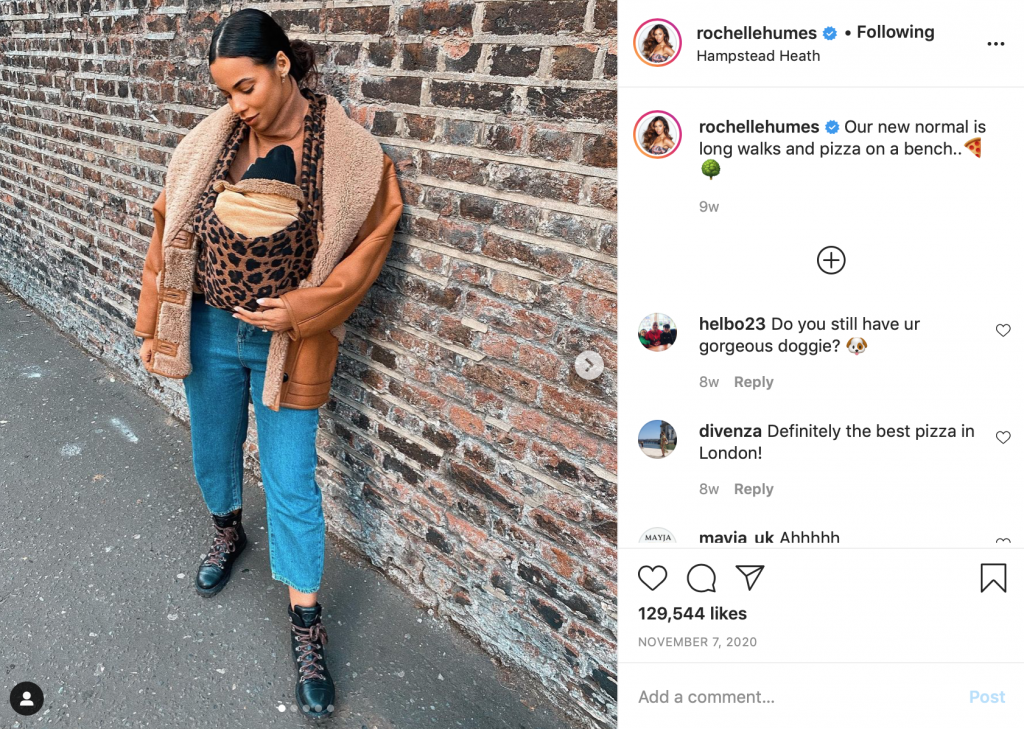 BIO: ☆ Alaia Valentina and Blake's Mama | @marvinhumes Wife | TV Host | Childrens Author | Founder and Boss Mama of @mylittlecoco | @homehumes for fun ☆
Source: Wikipedia
Tatiana Žideková
Slovak Instagram star whose photos of her fashion, fitness, and travels have amassed her 200,000 followers. She became engaged to Michal Mravec in December 2018. In 2018 she won the Blogger of the Year award. She gave birth to her daughter, Vanessa, in 2019.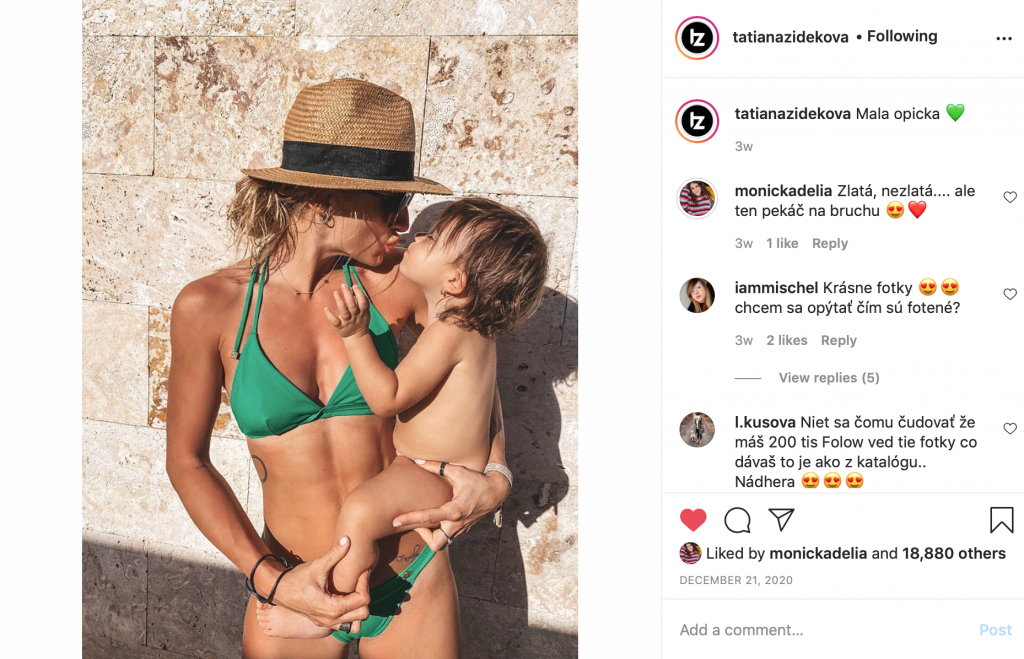 BIO: 🏋🏼‍♀️ @top4fitness.sk ambasador
🤸🏽 @myproteinsk ambassador
🥤 @divasdrinkskcz ambassador
☀️ @sunroot.eu ambassador
Pernille Teisbaek
Danish blogger, a well-known and highly respected fashion influencer with over 15 years of experience, working with Vogue US, Net-A-Porter, H&M and The Row amongst many others. Today, she works as stylist and creative director at Social Zoo, which she co-founded with her agent Hannah Løffler Schmidt.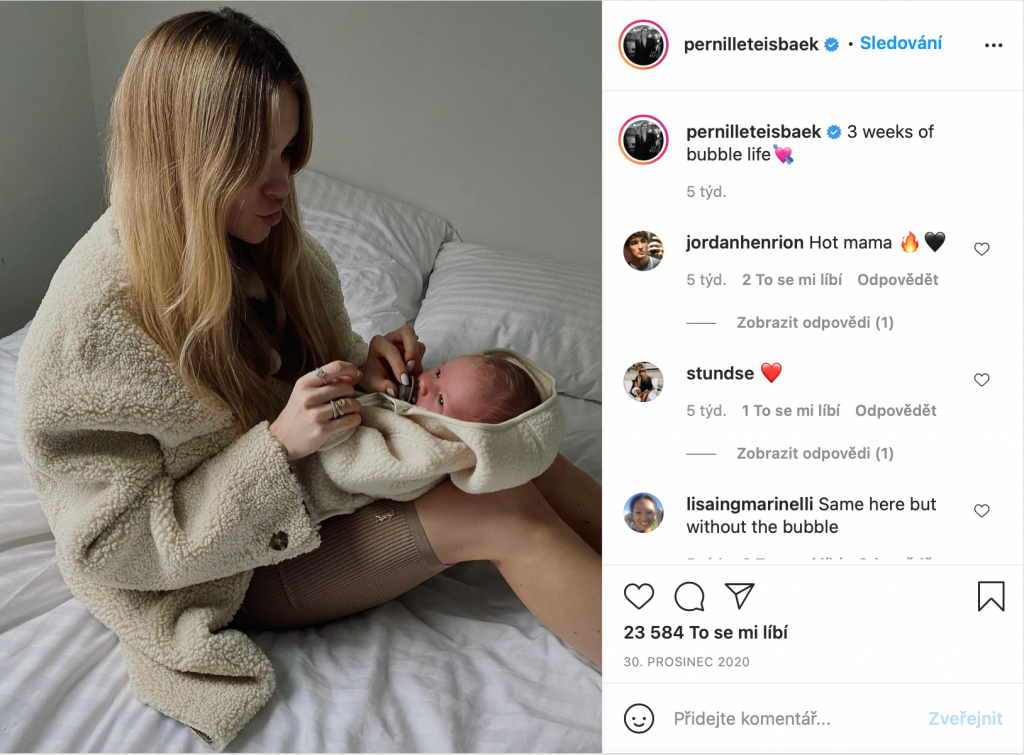 BIO: Stylist and creative director
Direct: pt@lookdepernille.com
Agent (Hannah), for bookings and inquries: hl@lookdepernille.com
tothemoonhoney.com/birth-report-pernille-teisbaek
Source: pernilleteisbaek.com
Sina
Canadian blogger who has created a lifestyle blog with an eye for clean and minimalist design in all areas of life. She lives with her husband, Chris, in Toronto in a little red brick house near the beach with two children, Isabelle and Nicolas. She loves to craft, make pancakes, and travel the world – and has an unhealthy obsession with all things grey, coffee, and IKEA.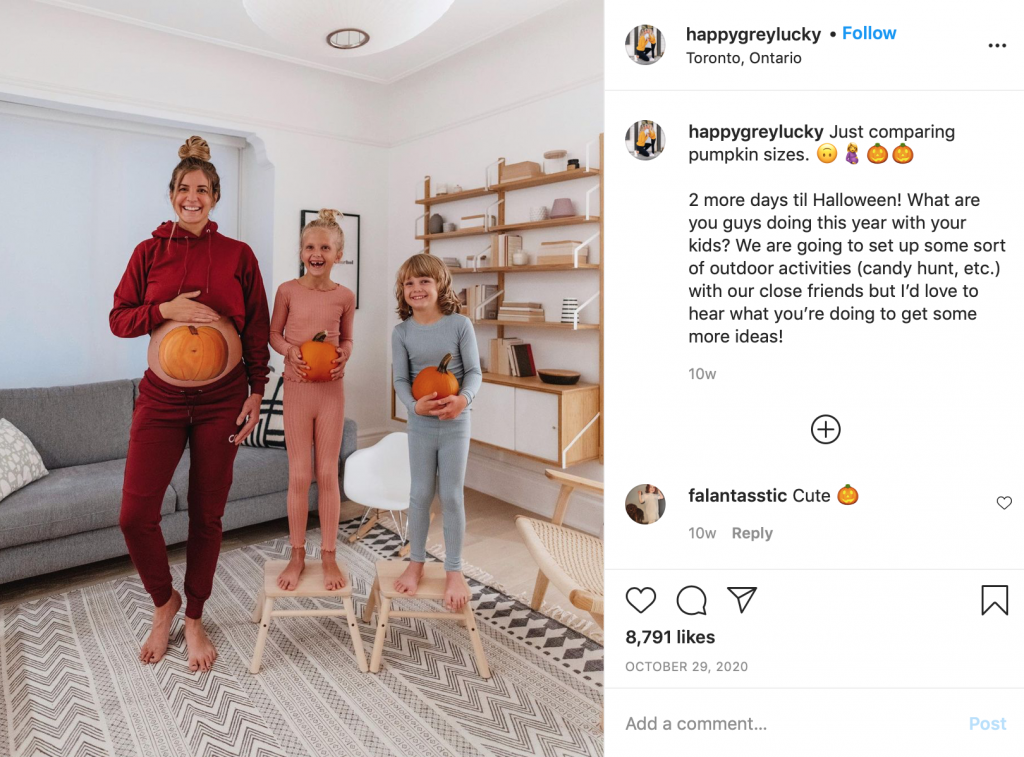 BIO: motherhood, interior design + creative photos
👧🏼👦🏼 + 👶🏼 #3 on the way • 🇨🇦/🇩🇪happygreylucky.com
Natália Homolová
Slovak fashion blogger known for her original, eccentric, and colourful style, is currently living in London. She studied fashion management at London College of Fashion. Her fiancé, Roland, is also her personal photographer and the best "partner in crime". She gave birth to their first child – son Matteo – on 2 November 2020.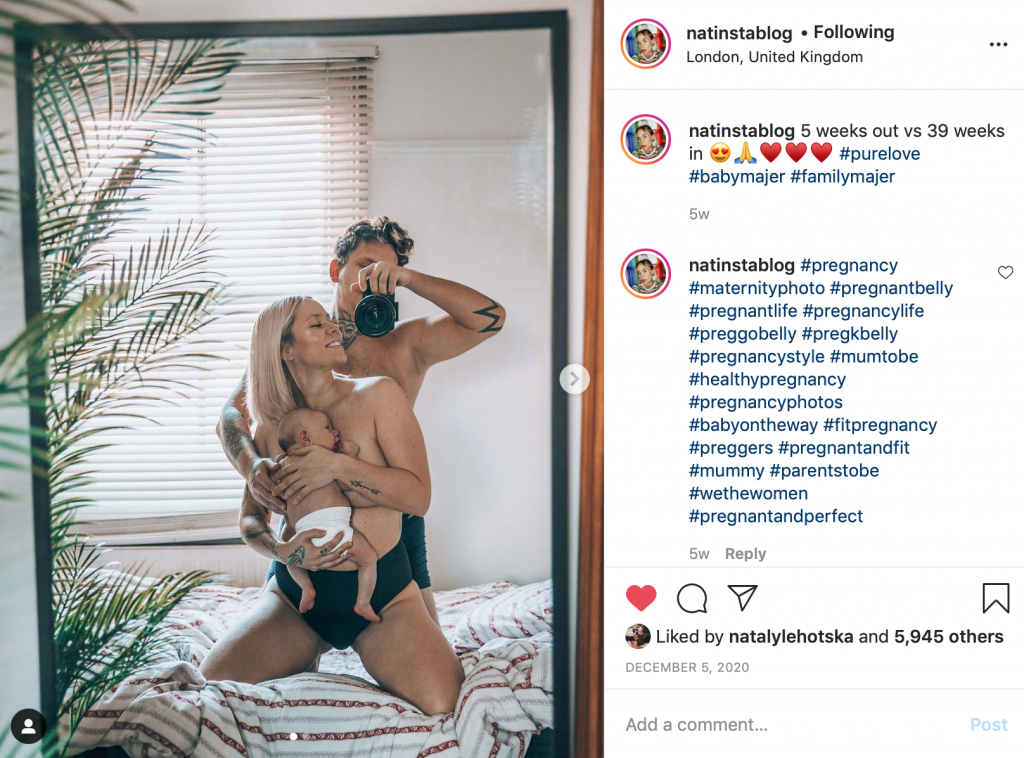 BIO: RAINBOW PIZZA QUEEN 🌈🍕👑
Mama to baby Matteo👶🏻
📍 London (from Slovakia)
@natinstablog.home
@wherewetraveltowww.natinstablog.com
More tips for you: