Earn With Annie: How Affiliate Program Works – Ultimate Guide
Published by

Natalia

Created:
12. 7. 2022
Updated:
29. 3. 2023
Are you using Annie Baby Monitor for monitoring? Are you happy with the app? If you answered "Yes", listen closely. Now you have a chance to make money with Annie. Learn how the affiliate program works and what are the benefits.
What is Affiliate Program?
An online affiliate program is a simple and cost-effective model where you recommend the app and earn commissions from any customer who purchases the app after using YOUR special link.
What are the Benefits?
The more sales you generate the more you'll earn.
Adding a passive income stream to your life can give you more freedom.
Mums, dads, grandparents, bloggers, influencers, your neighbors… anyone can be an affiliate!
No money is needed to start being an affiliate. No fees to worry about.
How to Become an Affiliate?
Step 1
Click HERE and join to our Affiliate program. As an affiliate, you earn money by recommending the app to others.
Step 2
Log in to the Customer zone. If you don't have an account, register first.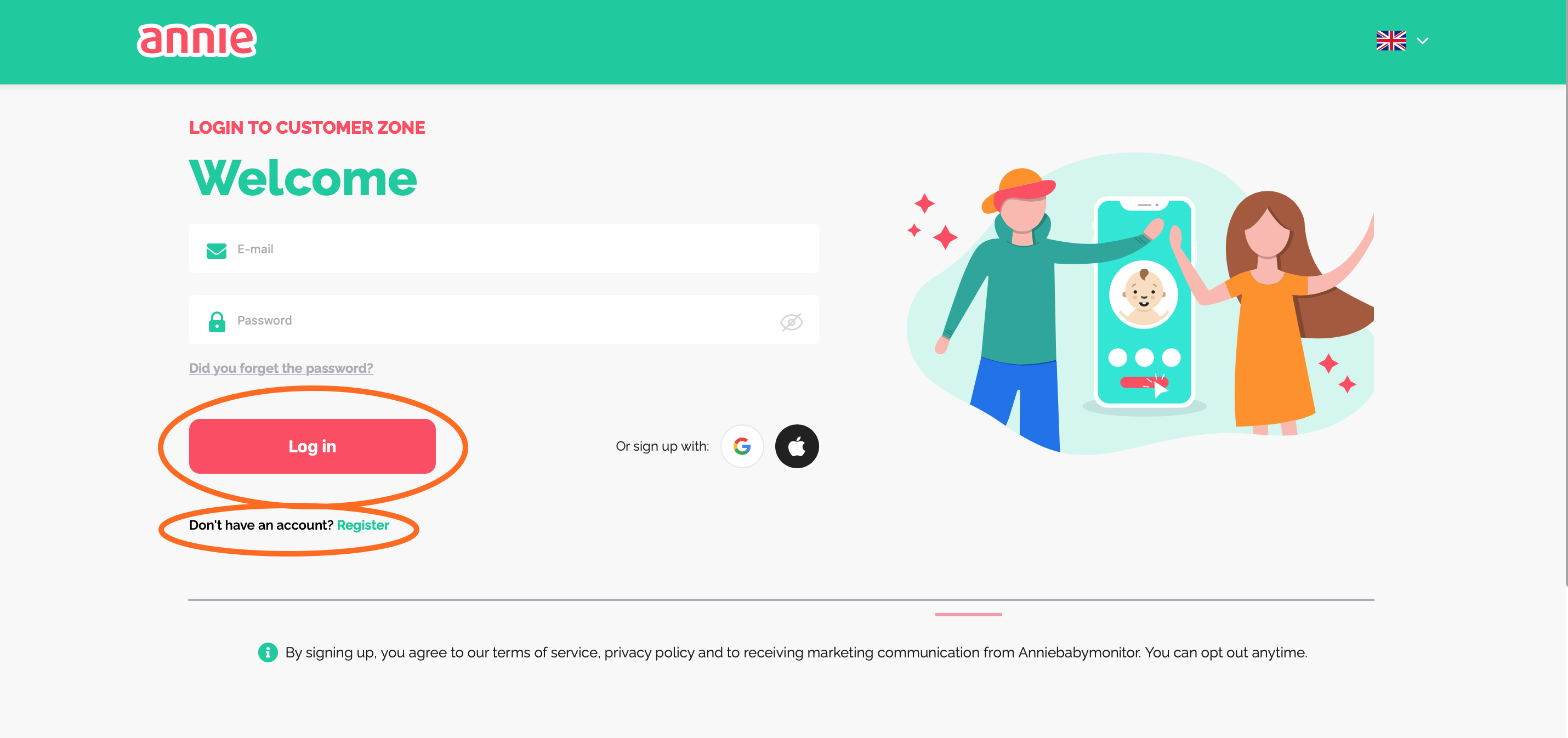 Step 3
When you logged in to the Customer zone, click on "Earn with Annie" on the top bar to enter Affiliate program page.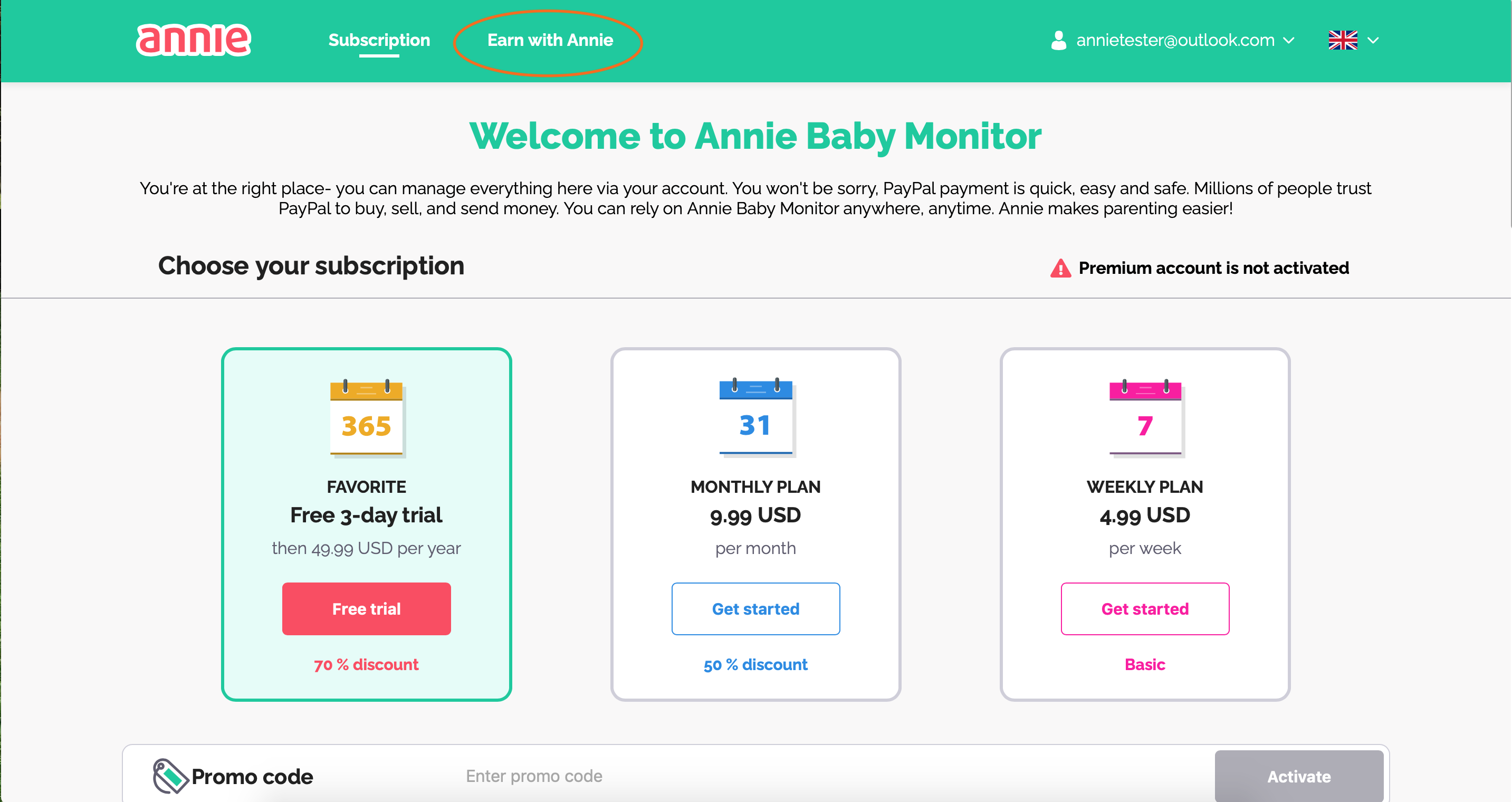 Step 4
Well done! Now you see the "Earn with Annie" page. To sign up to affiliate program, click on the red button "Join Affiliate Program".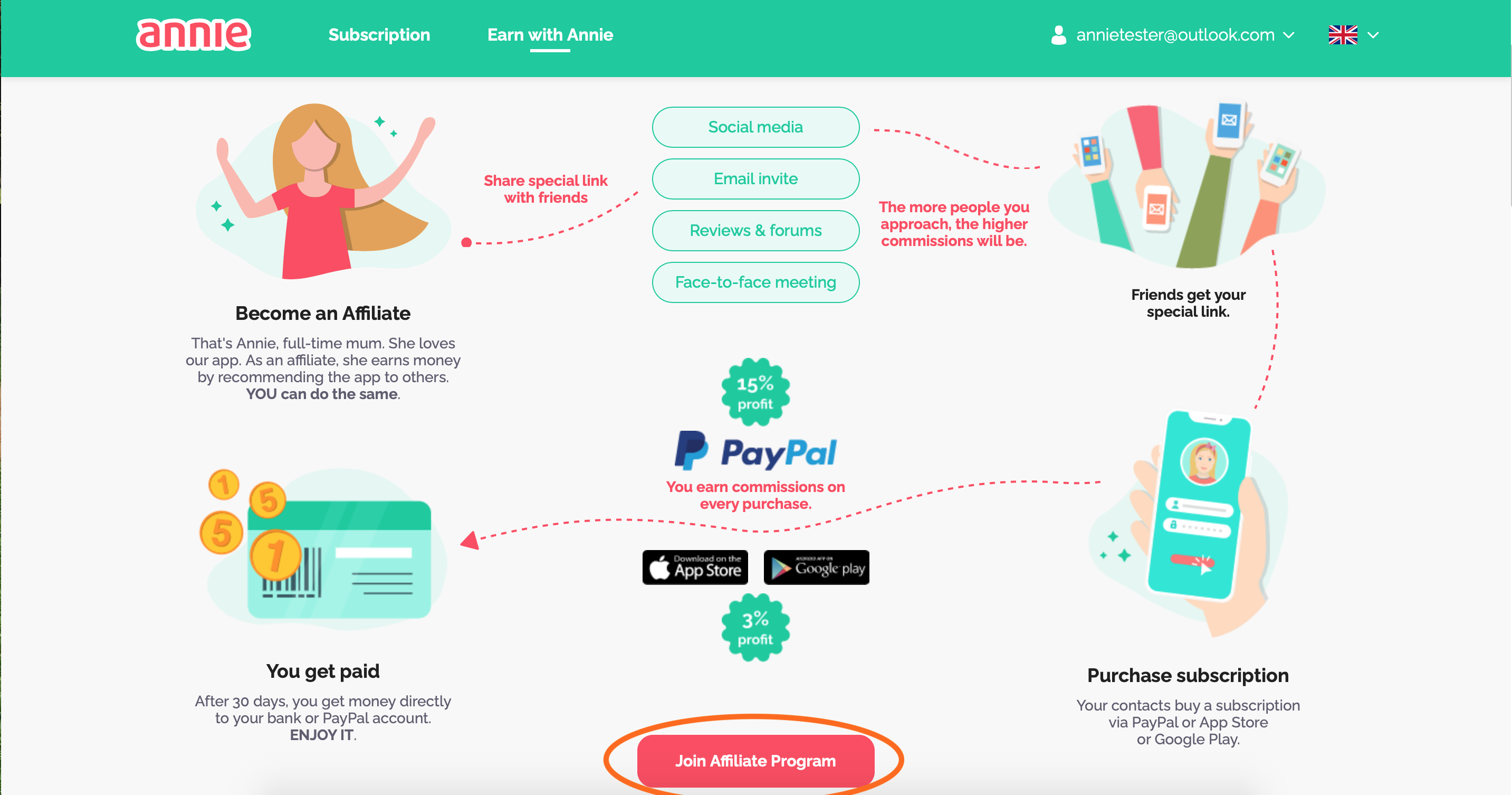 Step 5
Enter your Name, Address, Bank Account and SWIFT code and don't forget to tick a box to agree with Terms and Conditions.
Step 6
You are now member of Best Affiliate Program! Copy your special link and share it with your friends and followers via social media, email invites, reviews & forums, or face-to-face meeting. The more people you approach, the higher commissions will be. Build your affiliate network!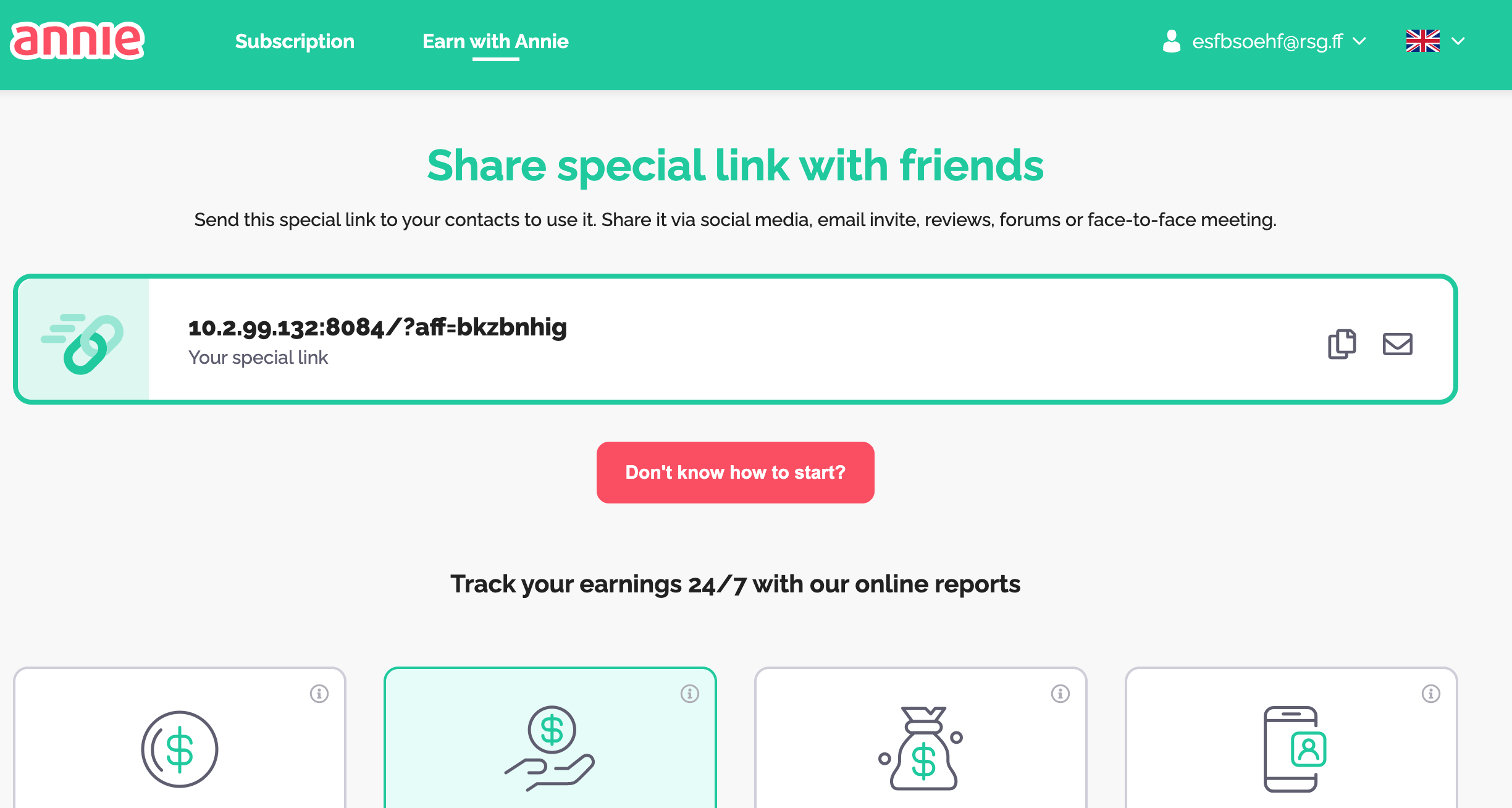 What's next?
Friends get your special link, click on it and use it.
They purchase a subscription via PayPal or AppStore/Google Play.
You earn commissions on every purchase. You can easily track your earnings in the Customer zone.
After 30 days from purchase, you get money directly to your bank or PayPal account.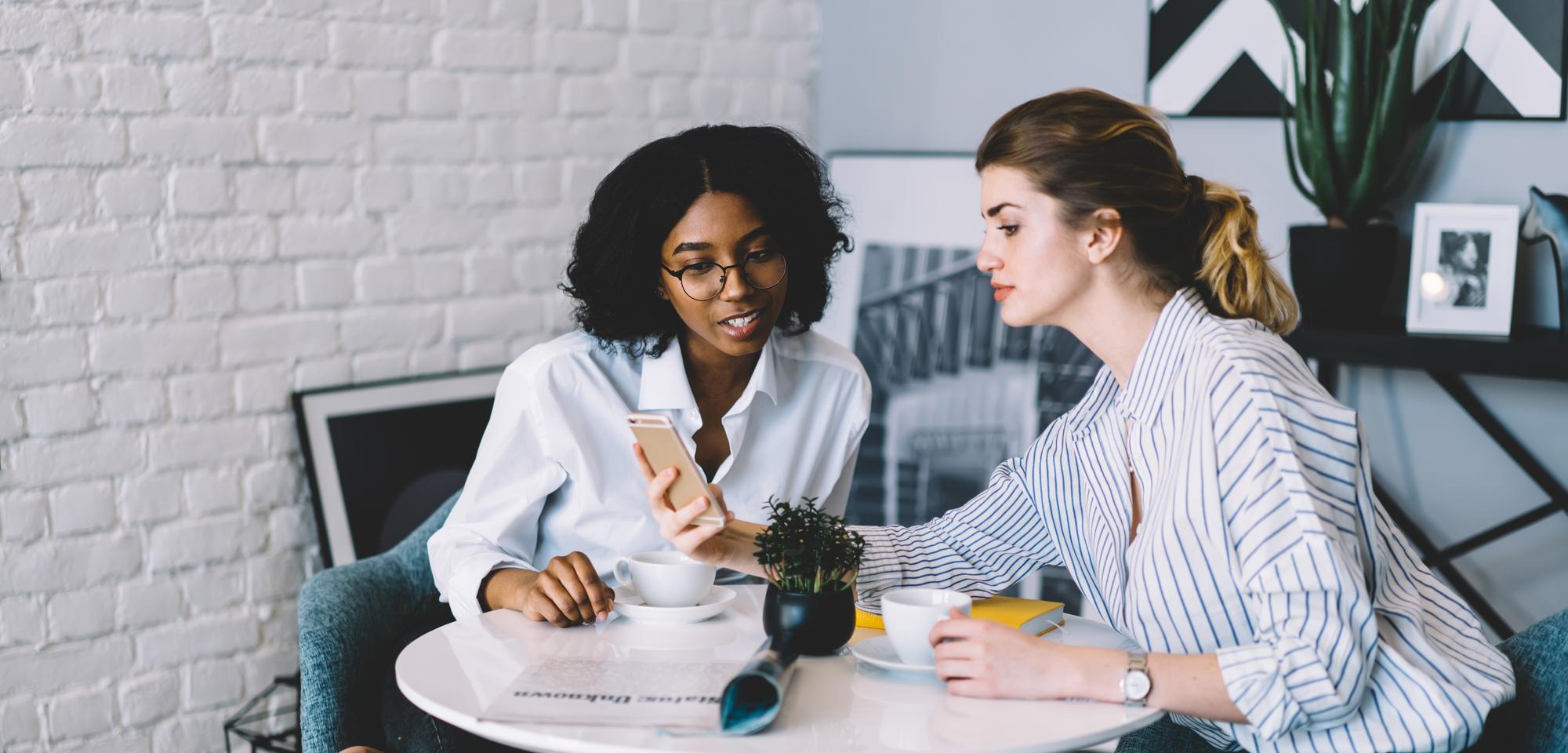 More about Annie Baby Monitor: