Why Annie Is One of the Best Baby Monitor Apps for Dads
Published by

Dominika

Created:
16. 8. 2022
Updated:
26. 7. 2023
Parents of small children find a baby monitor app to be an essential tool. After all, it's simply not possible to keep an eye on your baby 24/7. Having a device that allows you to see, hear and calm your baby when you are not in the room with them is a precious gift. Let's reward parents with what they really need: the gift of peace, the baby monitor!
Here's why you need Annie baby monitor:
Annie Is a High-Tech Monitor for Tech-Savvy Dads
Forget fuzzy audio and grainy video! If you're a dad who prizes his home theater set-up, you'll love the crystal-clear image quality and sound that comes with the Annie baby monitor app. And there's no clunky parent unit to carry around or set on your nightstand, either. The video feed goes straight to your smartphone via the Annie app, which means you don't have to be within range of the camera in the nursery to see the feed. Two-way audio means that even when you're on a business trip, you can say good-night to your baby, and Annie is compatible with Siri, too.
Annie goes beyond a simple audio and video feed, though. One of the features parents love is its motion detection. This feature is a game-changer. You can have the peace of mind you need without waking up the baby because Annie's unique motion detection allows the camera to track the changing motion of the baby. And there are no wires or electronic devices that you need to attach to the baby for it to work!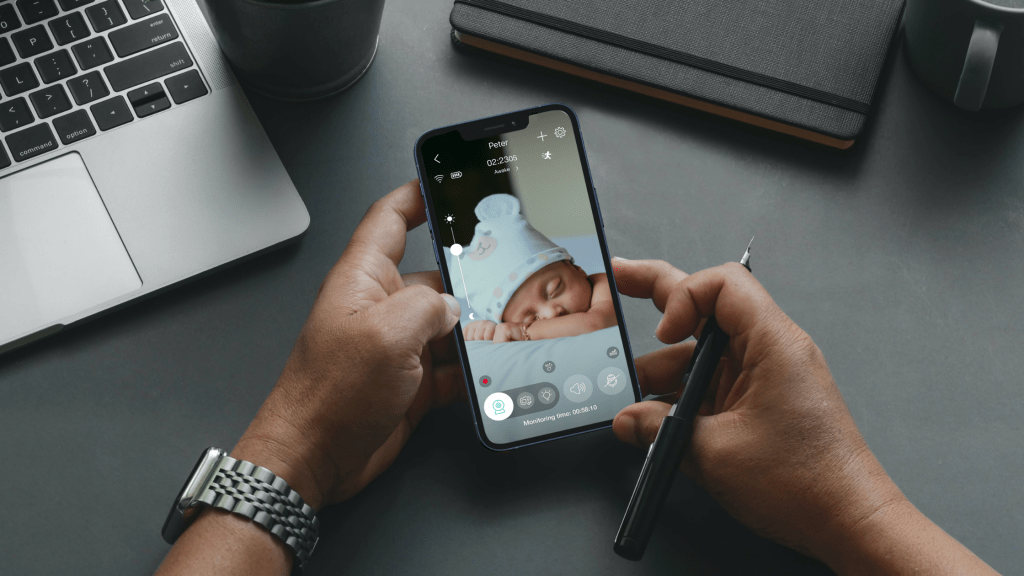 Annie Gives You All the Data — And a Lot More
If you are a data guy, you're going to appreciate the Annie smart monitor. Annie doesn't just collect stats; it helps parents take action on the data to improve baby's sleep.
Annie tracks important data points like how long it takes baby to fall asleep, the duration of their sleep, and more. Within the "Explore" section of the Annie app, we process information and give mom and dad sleep advice based on recommendations from experts. Put it into practice now, and Mom, Dad, and your baby will get some extra Zs every night.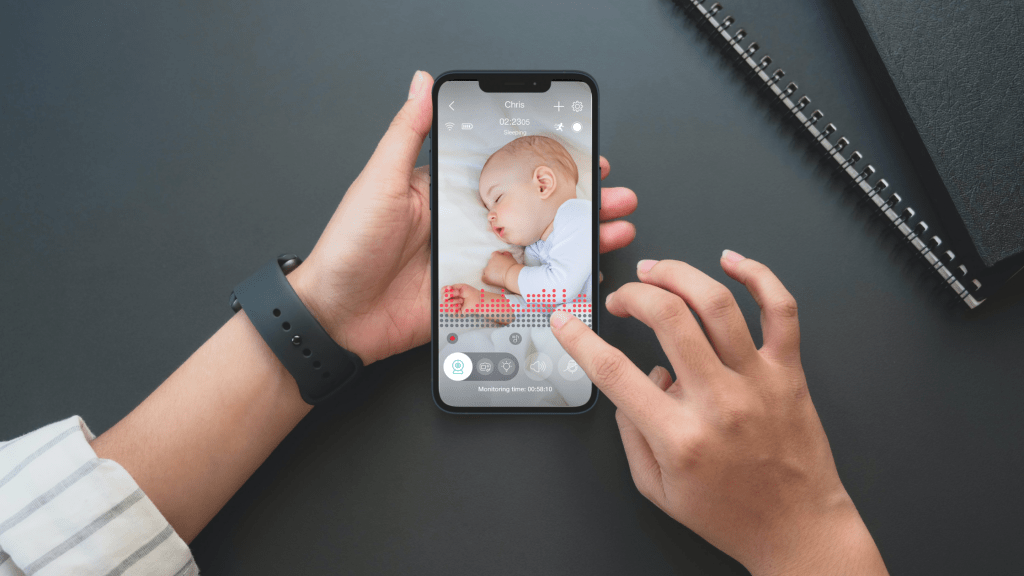 Annie Got the Benefit of a Wi-Fi Monitor With Security
Gender roles are so last century, but dads are always serious about protecting their families, and when it comes to baby monitors, they have some concerns. Can wi-fi monitors be hacked? Can some creep use our monitor to talk to our baby? Could someone use the baby monitor to get into our wi-fi network and steal our credit card information and passwords?
As a dad, you will be glad to know that Annie has all the advantages of wi-fi monitors, with advanced privacy features to protect sensitive personal information. Parenting teams can be set up with different permissions, and the video and audio feed use encryption.
Annie takes security and privacy seriously. Which is why there has never been a data breach or instance of hacking involving Annie's baby monitor app.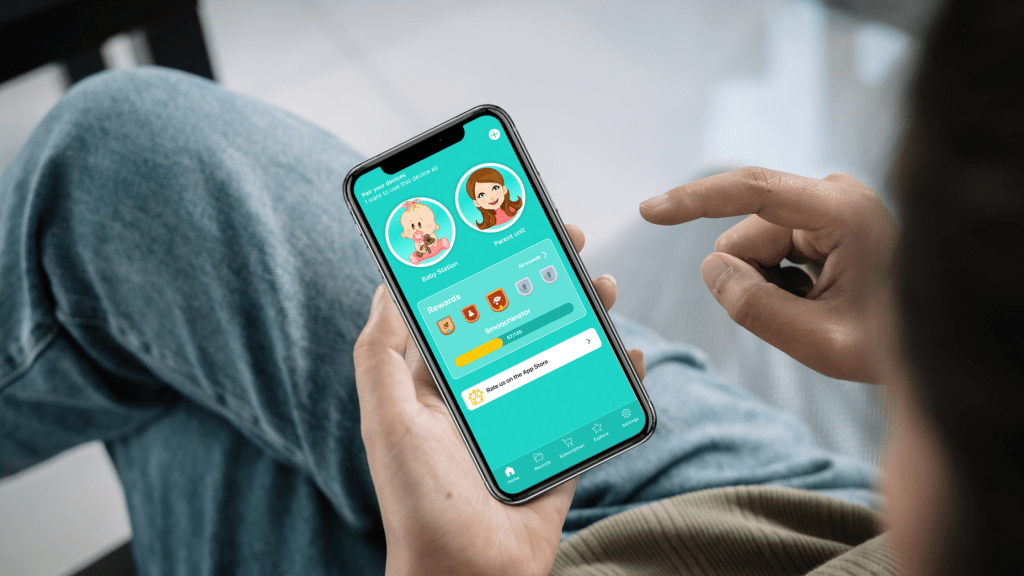 Is baby monitor necessary?
Baby monitor make life easier and easier care of the child, thus is a necessity.
To some, a baby monitor may seem like an unnecessary luxury, especially if you live in an apartment (flat) and your baby will always be near you. But after one use, you will find that it is the best thing you could buy.
The best baby monitor app will notify you with such a strong alert when the child wakes up or even move a little that you'll never be afraid to let the baby out of your sight.
💡TIP: Why is the baby monitor a necessity and why should you buy it?
When should I start using a baby monitor?
A baby monitor app can be used if your child is 6 months old, 2 years old, or over 5 years old.
If your baby grows up you can still use the baby monitor. Is your child 3 years old and learning to play alone? Install a baby monitor near the play area and do your thing – you will always have the baby in sight, no matter what you do.
As you can see, the use of Annie is not restricted by age. You can use this baby monitor app whenever and wherever you need it.
Is it worth getting a baby movement monitor?
There's no real evidence that breathing monitors keep infants safer, and doctors say "peace of mind" isn't a good enough reason to buy them.
Then there are the baby monitors. No longer is it enough to simply hear one's baby howling from the next room with a walkie-talkie style audio baby monitor app. Annie is built on live video feeds, breathing and movement monitors, lullabies, recordings, activity charts, and many more.
💡TIP: What features should a baby monitor have?
Might Be Helpful for You: