5 Homemade Pumpkin Baby Food
Published by

Dominika

Created:
29. 9. 2020
Updated:
5. 10. 2023
We try to eat seasonally as much as possible around here! We rely on farmer's markets, produce stands, and our own garden for fresh, locally-grown produce.
Since seasonal eating is important to everyone when it comes to feeding babies. This Homemade Pumpkin Baby Food Puree takes the best of fall produce and combines it into a delicious puree that your baby will love to eat!
These 5 Pumpkin Baby Food Puree Ideas are a fun and healthy way for baby to enjoy the flavors of the fall season! Great for 4+ months.
Why pumpkin? Pumpkin is very rich in fiber – it helps to saturate and empty.
Free Baby Food Recipe Book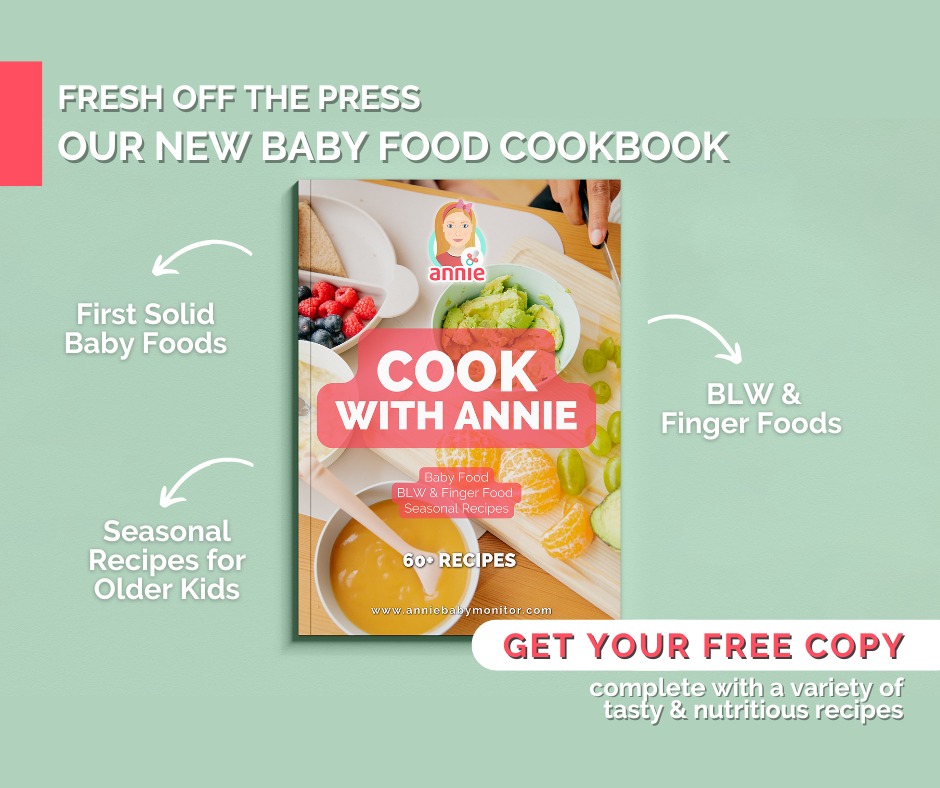 Are you ready to start making some yummy and nutritious food for your little one?
We've got you covered!
Just download our Baby Food Cookbook and get started on a tasty journey of homemade meals that can help your baby grow and develop.
And the best part? It's totally free!
How to Make Pumpkin Puree for Babies
Wash and prep the pumpkin – rinse pumpkin in cold water, scrub the skin, rinse again
Cook the pumpkin – cut pumpkin in half, scoop out the seeds with a spoon (do not throw it away, keep it for roasting or discard), and finally

Bake the pumpkin – bake it at 450 F about 45 minutes until is pumpkin tender
Cook the pumpkin – bring water to a boil in a medium saucepan, cook pumpkin about 15 minutes until tender, don't forget drain, and rinse under cool water for about three minutes to stop the cooking process!

Puree the Pumpkin – puree the pumpkin in a food processor or blender until smooth, for smoother consistency add some water, breastmilk, or formula

Mix your pumpkin with some:
cinnamon
nutmeg
ginger
pear
apple (applesauce)
peaches
sweet potato
banana
peaches
zucchini
broccoli
lentils
chicken or turkey
rice
yogurt
5 Pumpkin Baby Food Puree Ideas
1. Apple Pumpkin Puree Baby Food Recipe
3 apples, peeled & cored
1/2 cup pumpkin puree
water, breastmilk or formula
cinnamon, nutmeg
Step: Mash 2 small bananas and add the pumpkin puree
Step: Mix thoroughly, blend if needed for your baby's texture preferences. Makes a yummy addition to baby's cereal or yogurt.
Step: Add 3 inches of water to a pot and then insert a steamer basket – add the pumpkin cubes and apples
Step: Let cool a bit then puree or mash
Source: Pumpkin Puree Baby Food Recipe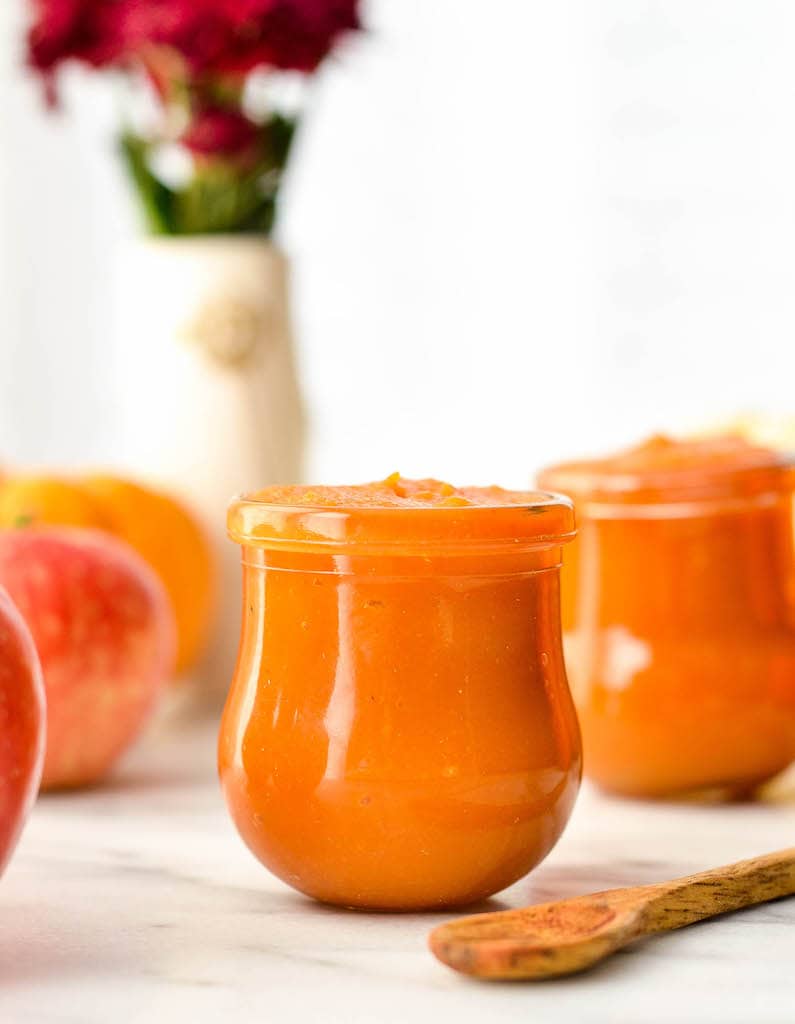 2. Yummy Bananas & Pumpkin
1 pumpkin
2 small bananas
Step: Slice the apples
Step: Bring water to a boil and then steam gently until soft and cooked. Be sure to check on the water level!
Source: Pumpkin Puree Baby Food Recipe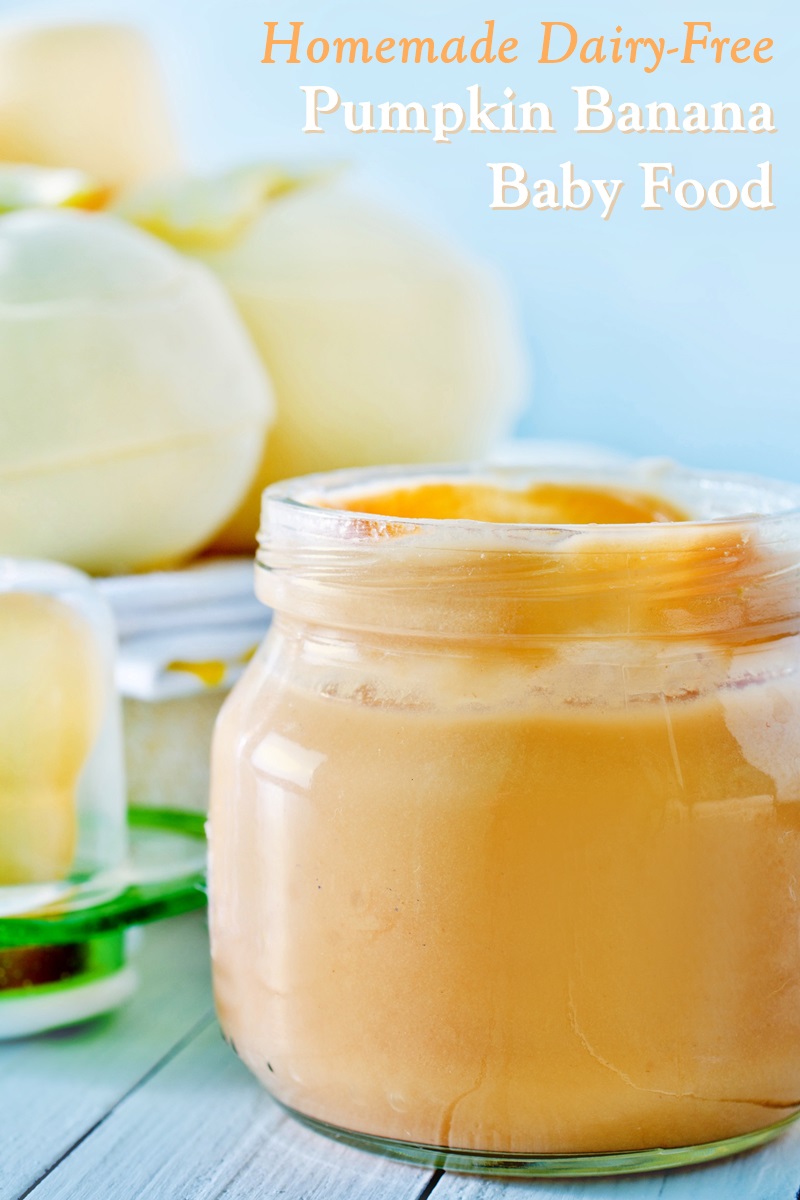 3. Pumpkin, Pear & Peaches
1/2 cup pumpkin puree
1 pear – peeled and cored and diced
1 peach – peeled, pitted and diced
Step: Combine all food (steam pear and peach together if need be) and mash or puree if needed.
Source: Pumpkin Puree Baby Food Recipe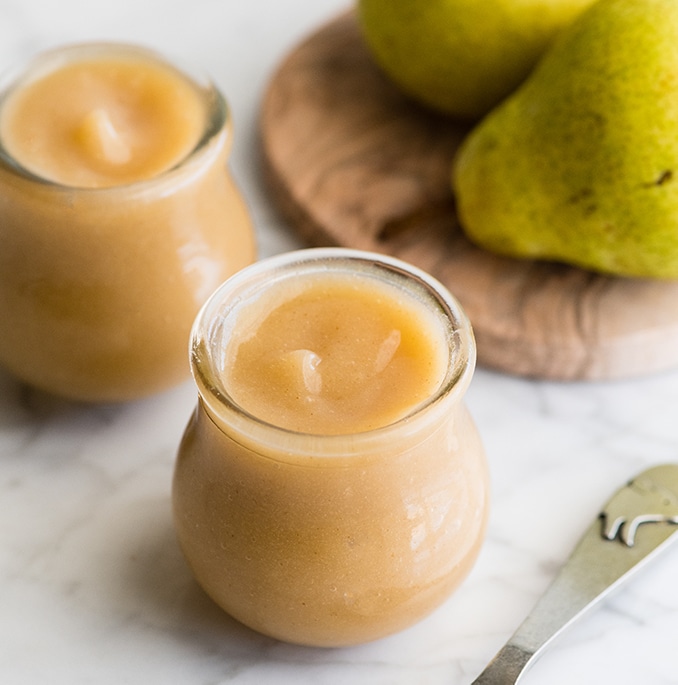 4. Pumpkin & Sweet Potato
1 medium sweet potato
1 cup pumpkin puree
cinnamon, nutmeg (not necessary)
Step: Prepare your sweet potato (in you don't know how click on a sweet potato)
Step: Combine potato and pumpkin and mash or puree, for extra smooth consistency add some water, breastmilk, or formula.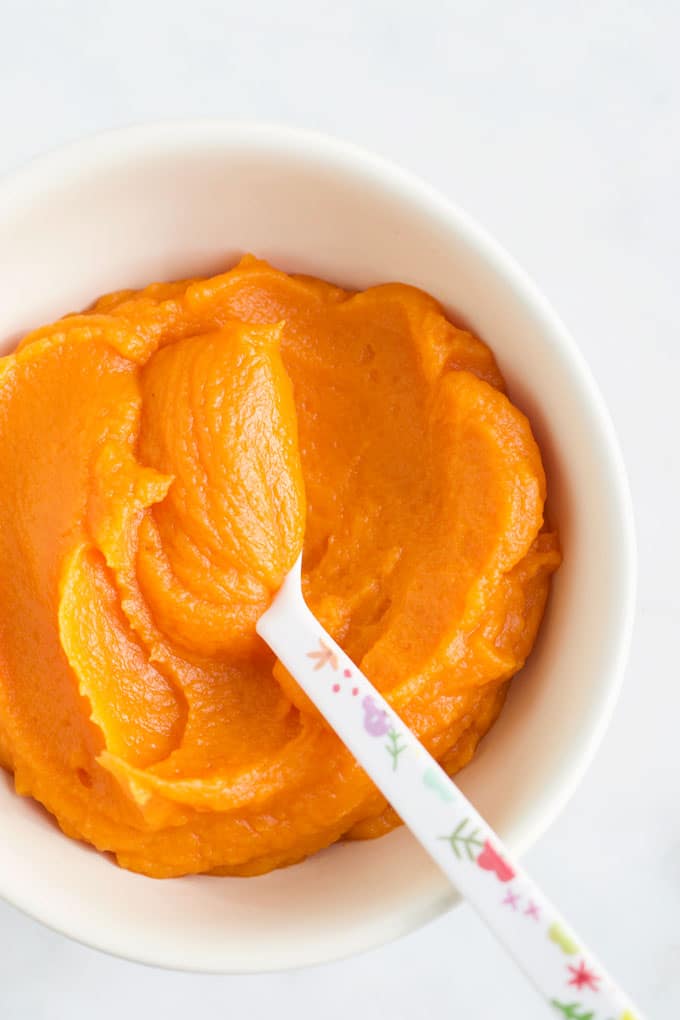 5. Tropical Pumpkin Baby Food Puree
3 1/2 cups pumpkin – peeled and chopped
1/2 cup pineapple chunks
1 shredded unsweetened coconut
1 tsp fresh ginger (not necessary)
STEP: cook your pumpkin for 15 minutes
STEP: after that add in pineapple and coconut (and ginger) and cook for 5 more minutes
STEP: blend your prepare mix until a smooth consistency
Source: Tropical Pumpkin Baby Food Puree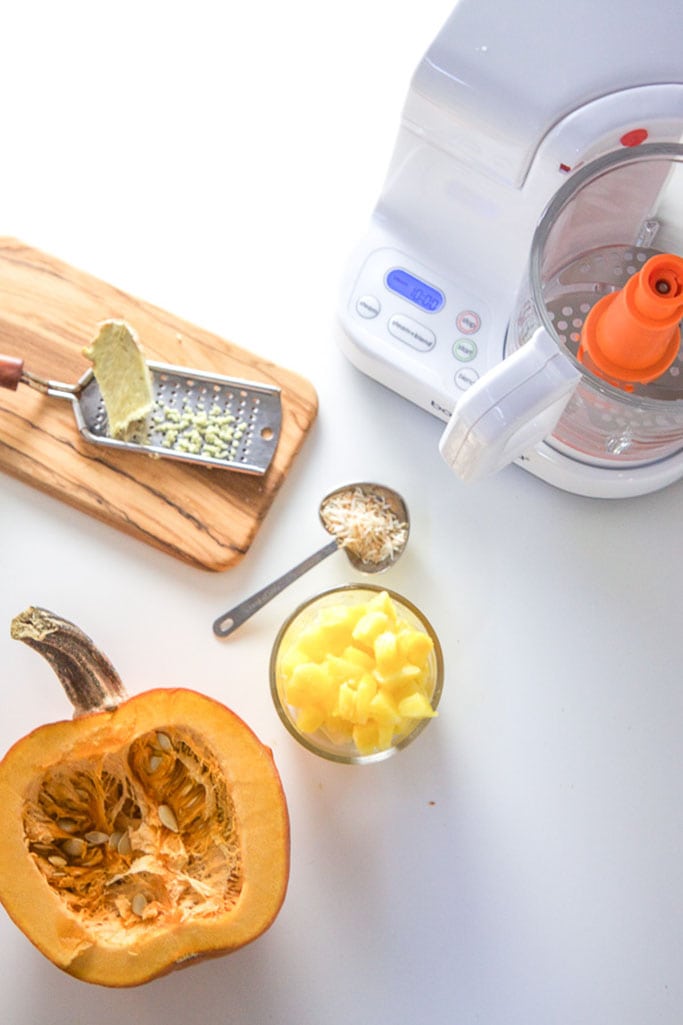 Final Tip: Keep Track of Your Pumpkin Baby Food Journey with Annie Baby Monitor
Have you ever tried making pumpkin baby food from scratch?
It's a lot of fun, and with Annie Baby Monitor's tracking feature, it's even easier to keep tabs on everything.
Did you know that you can use the baby tracker feature to keep an eye on how your little one reacts to different pumpkin recipes?
Plus, you can easily keep track of feeding schedules and portion sizes, too.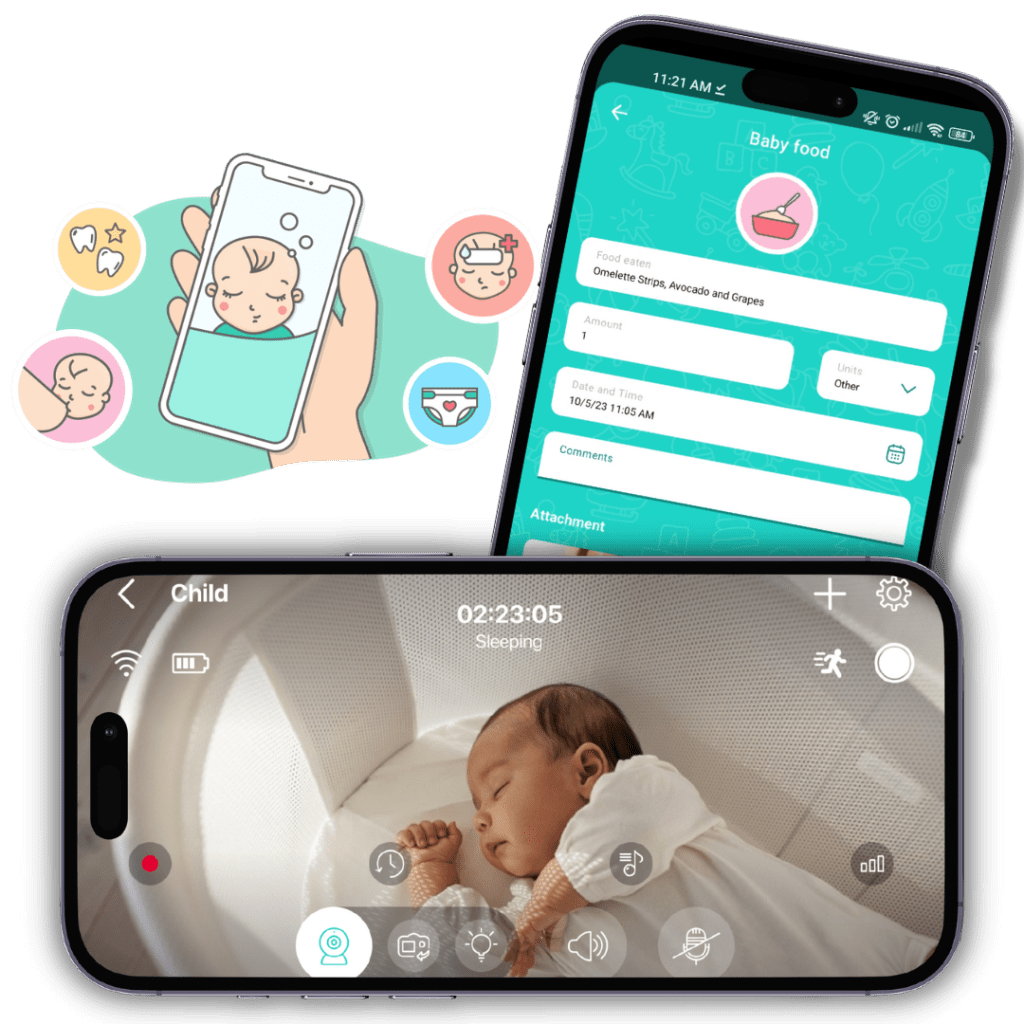 Get the Annie Baby Monitor and become a feeding pro! This handy device makes organizing your baby's feeding routine a breeze.
More ideas of baby food: